A quick Google search of "how to build deck steps" yields about 700,000 results, indicating widespread uncertainty when it comes to stair construction. To tackle this commonly asked question head-on, this blog will walk through the merits of using a steel approach when building a deck stair system and offer some helpful how-to's for putting the pieces together.
Frame easier with safer, longer-lasting steel deck stairs
Understanding that deck stair construction can be a complicated process, the Evolution steel deck stair system was born to fully integrate with steel deck framing joist and beams. The first in the industry product's components/brackets easily connect with steel deck framing or wood deck framing, should builders wish to go in that direction. The system also features an Evolution stair tray with lateral supports spaced to accommodate any kind of deck board and blocking for surface mounted posts. Both the smart tray and other easy-to-assemble parts contribute to quicker, more efficient installation.
What's more, the deck stair solution comes ready to assemble to sidestep miscalculations, minimize the use of excessive stringers and accommodate virtually any rise/run. All of these factors contribute to a safer, complete stair system. And, deck professionals can breathe easier knowing their steel forged stairway is engineered to last at least 25 years. After all, this noncombustible, fire-resistant system isn't subject to rotting, drying out or insect damage like traditional wood.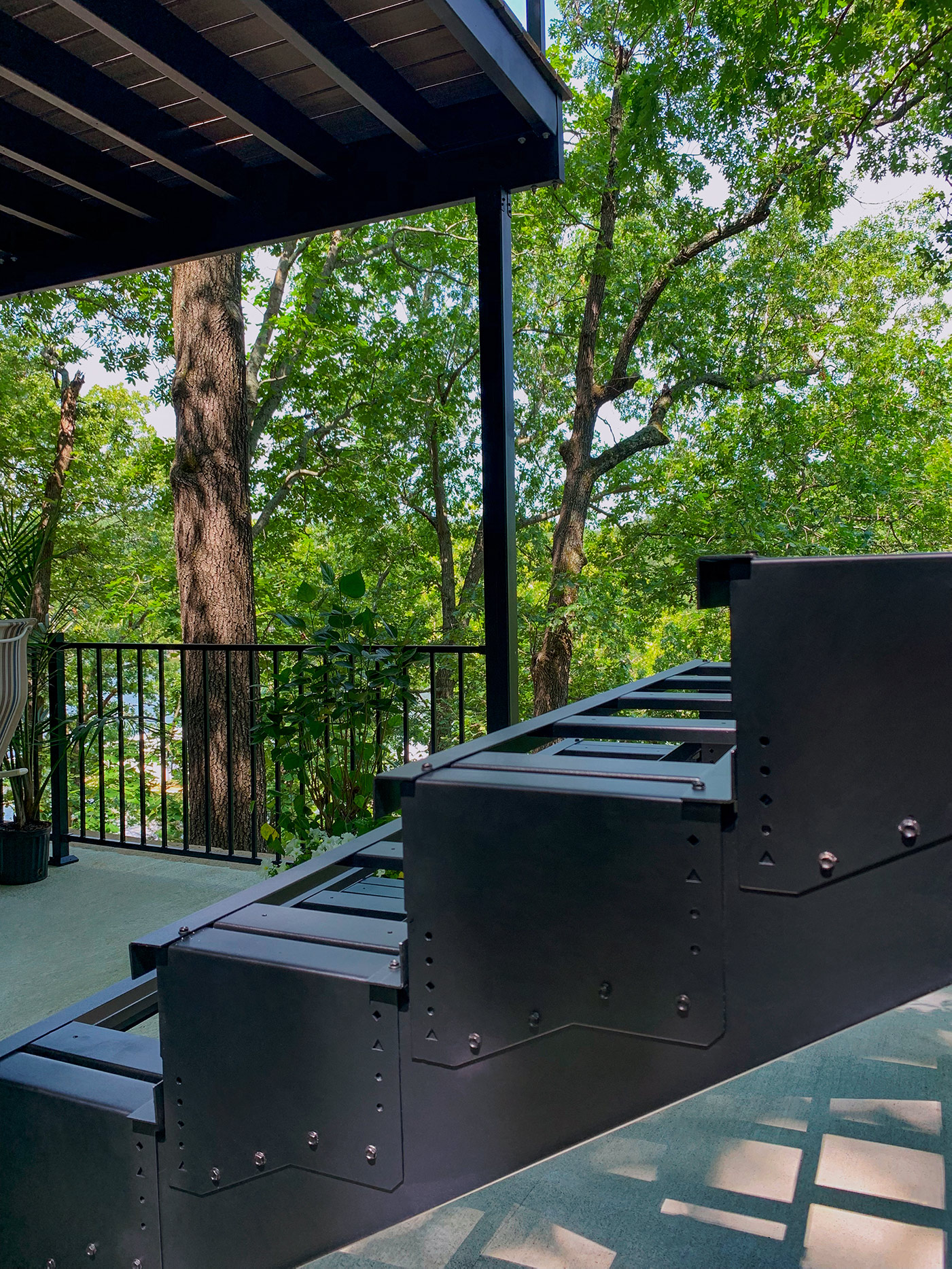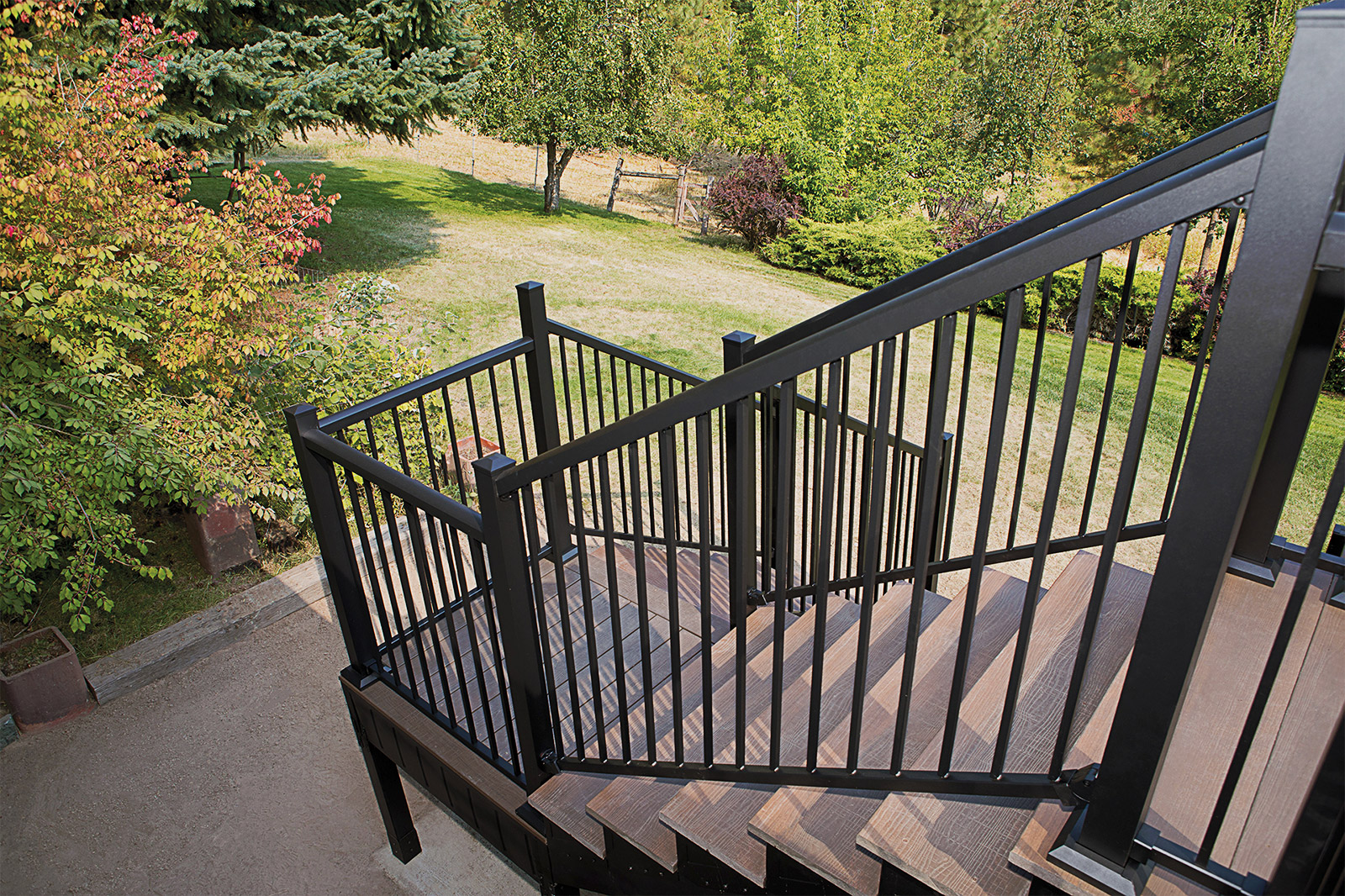 Get underway with these recommended deck stair tools
With the case made for steel, it's almost time to begin framing. Before building deck stairs with the light-gauge material, select the preferred surface deck boards, such as composite, PVC, aluminum, tile, wood or tropical hardwoods. Then, gather the following, along with basic PPE:
Silver permanent marker
Speed square
Metal cutting saw – circular saw (7 1/4 or larger)
Metal cutting blade
Rubber mallet
And, that's all there is to it. In stark contrast to lumber, most of the Evolution steel deck stair framing components are included in a singular system.
How to install deck stairs
Ready to roll up those sleeves and get started? Tune in to our framing video, and see just how easy the Evolution steel deck stair system is to install.
The Stair Calculator is also a great resource for ensuring everything adds up before the build.
Happy framing!