Residential building professionals know that trying to predict homeowner preferences can sometimes be a challenge. While home design trends can come and go, the latest market research tells us that consumers' growing interest in sustainability is here to stay. The 2020 Realtors® and Sustainability Report found that 61 percent of residential consumers are interested in sustainability, and Architectural Digest reported that homeowners and designers seeking out "healthy building materials" will be a sustainability trend that emerges in 2021. This adoption of values is heavily driven by heightened awareness to consumers' impact on the environment, from indoor air quality levels to building material waste amassed in landfills.
This unbridled pursuit of bettering the world around us comes at a moment when interest in outdoor home improvement projects is at a historically high level. From enhancing a home's curb appeal with new cladding to rebuilding a complete deck system, building professionals can meet this moment by recommending eco-friendly building products for their upcoming outdoor home improvement and renovation projects.
Need somewhere to start? Turn to responsible manufacturers like Fortress Building Products to discover clean, safe building products. By carefully examining product composition and utilizing renewable resources, the building and construction industry can meet consumer preferences and support clean building initiatives in twofold. Learn more about three eco-friendly building products and materials that are a natural fit for any outdoor home improvement job.
1. Bamboo-based composite and PVC cladding: Bamboo and post-consumer recycled plastic are two examples of readily available resources that are growing in popularity across the building and outdoor living sector. Because bamboo is a grass-based, renewable resource that grows 30 times faster than wood, it's the ideal organic material to pair with post-consumer plastics being diverted from landfills. Fortress' new cladding products, for example, are comprised of 60 percent Forest Stewardship Council- (FSC) certified bamboo fiber and 40 percent recycled plastics. In combination, the bamboo-plastic composite offers effective moisture-resistance, durability and inspiring wood emulation.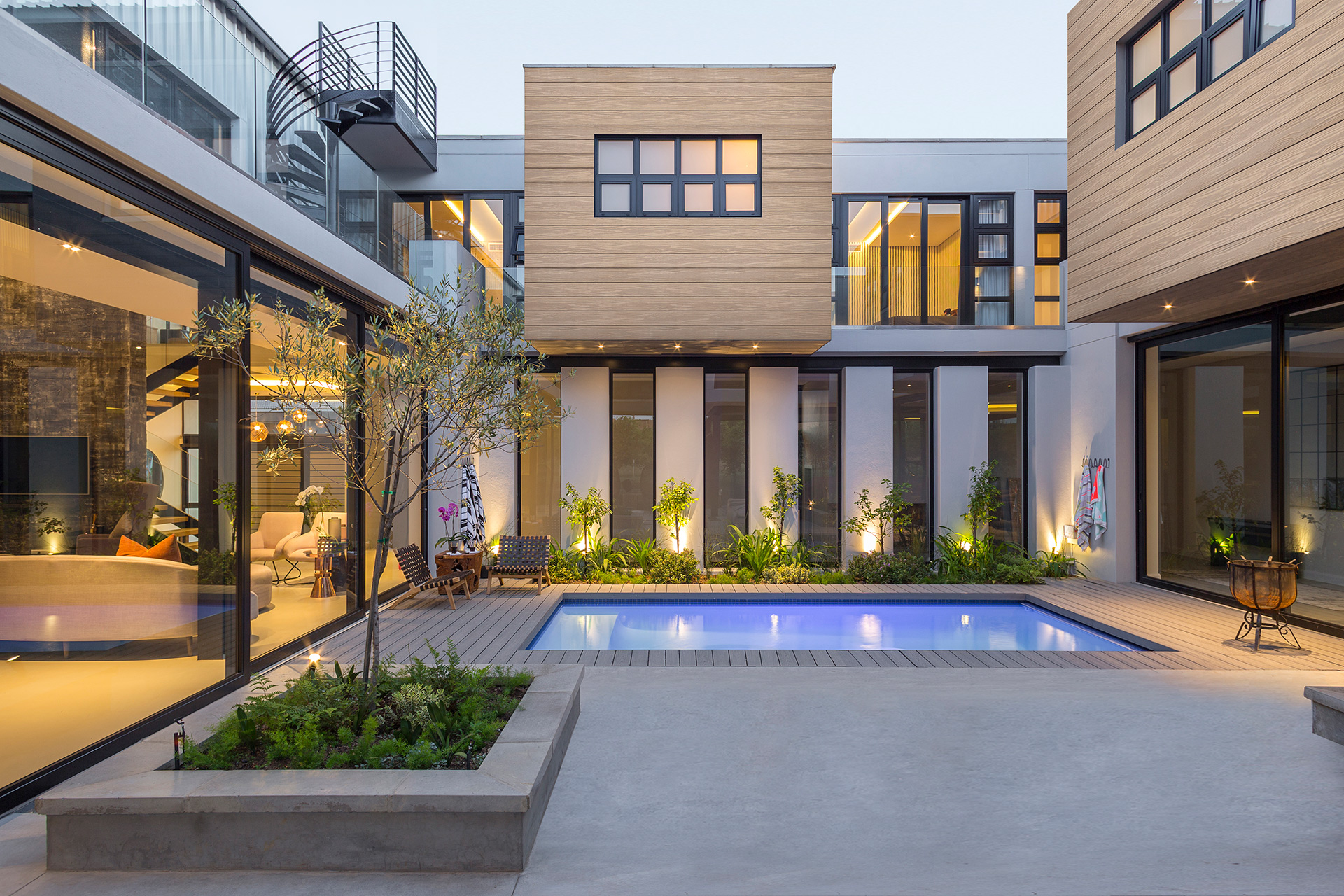 2. Wood alternative deck boards: One of the allures of today's eco-friendly composite and PVC deck boards is that they emulate the warmth and richness of wood, but lack the propensity to decompose from the effects of weathering. Because they are engineered to outlast traditional wood decking and won't need to be replaced for 25 years or more, composite and PVC offerings are actually a sustainable option when it comes to product longevity. In application, these wood alternative deck boards also sideline the task of staining, a regular chore which exposes homeowners to the harmful toxins commonly found in petroleum-based solvents.
3. Recycled steel framing: Steel is a unique building material that keeps on giving: relatively little energy is used to produce it, any waste from a project can be repurposed without any strength or durability lost, and it's not toxic to our health or the environment. Recycled and recyclable, steel frame profiles eliminate issues associated with moisture absorption. In application, this makes for a more enduring, dimensionally stable deck framing solution that can last 25 years of more. At the end of the product's life, steel-framed structures can be dismantled during renovations or demolitions, and the steel reused. Many building designers are implementing this type of ideology and call it, "design for deconstruction."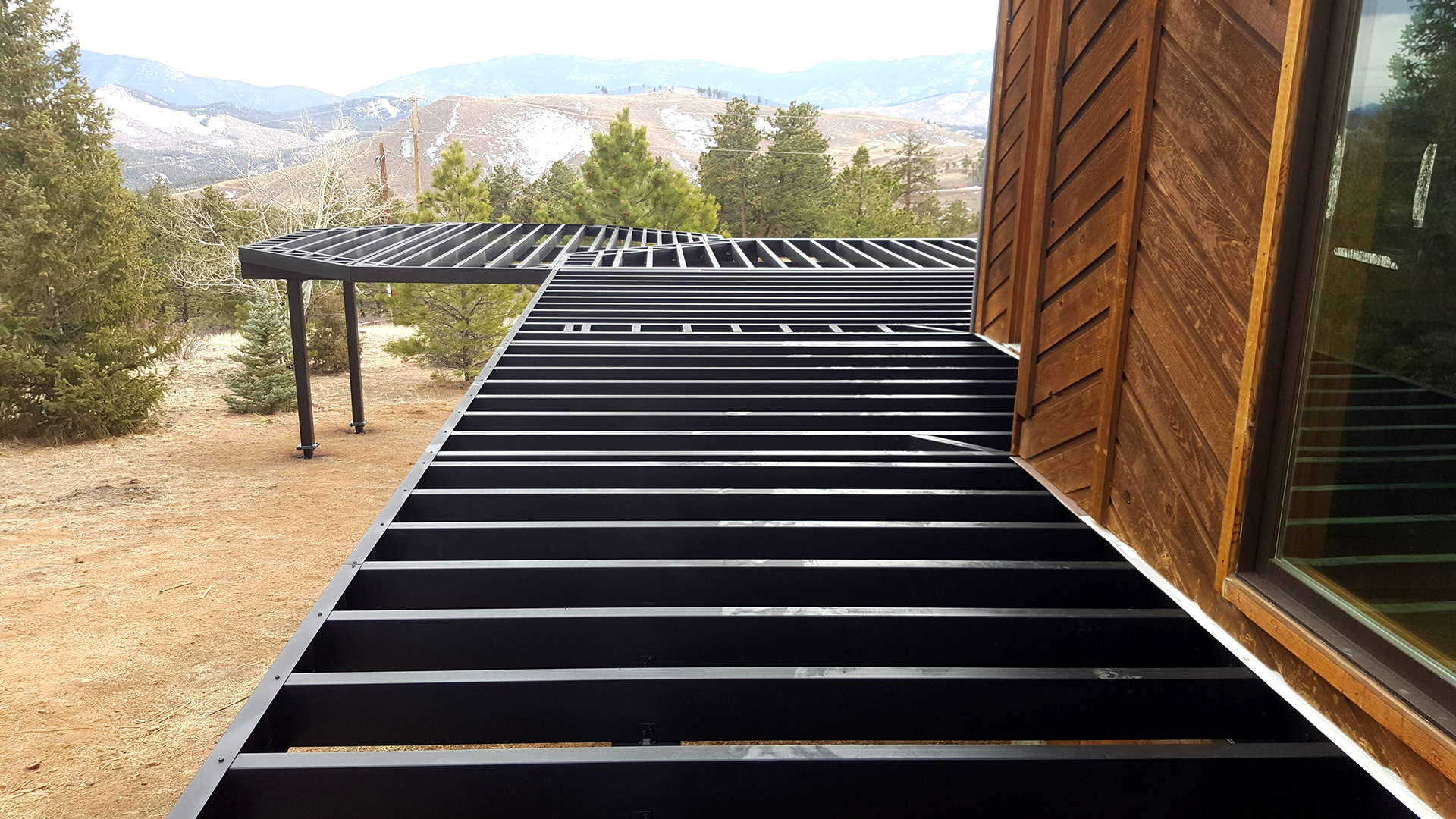 The building methods, materials and resources that we put in practice can all contribute to the impact the construction industry has on the environment. At Fortress, we take that responsibility seriously. We know that creating beautiful, long-lasting spaces starts with offering products that are ahead of the curve across industry standards. Be a part of the global change at fortressbp.com/about/who-we-are.