Over the course of a year, open-air balconies have become so much more than just an amenity for condo and apartment dwellers. The private outdoor space, no matter the square footage, has become a makeshift home office, coffee shop and garden escape (who said vegetable gardens and flower beds can only exist in the suburbs?). With prospective tenants paying close attention to available open-air space before signing on the dotted line, property owners are taking the opportunity to refresh and add expansive balconies to multifamily applications during property upgrades.
Taking this into account, we're expecting railing to be in high demand as property owners invest in renovations to maximize rent prices, enhance property values and compete for new tenants in an active rental market. To make sure multifamily properties stand out and stand strong, we've rounded up leading edge railing offerings that look great, are quick to install, and easy to maintain.
Dynamic metal railing options like pre-welded steel and aluminum systems save time, offer security. Outdated and difficult-to-install wrought iron railings have been surpassed by pre-welded aluminum and steel offerings that bring strength and an elegant gravitas to multifamily developments. A popular choice for large-scale projects on narrow construction timelines, pre-assembly quickens the railing installation process and improves consistency in the quality of the rail installation. Pre-welding also maximizes system rigidity and strength, providing security for tenants.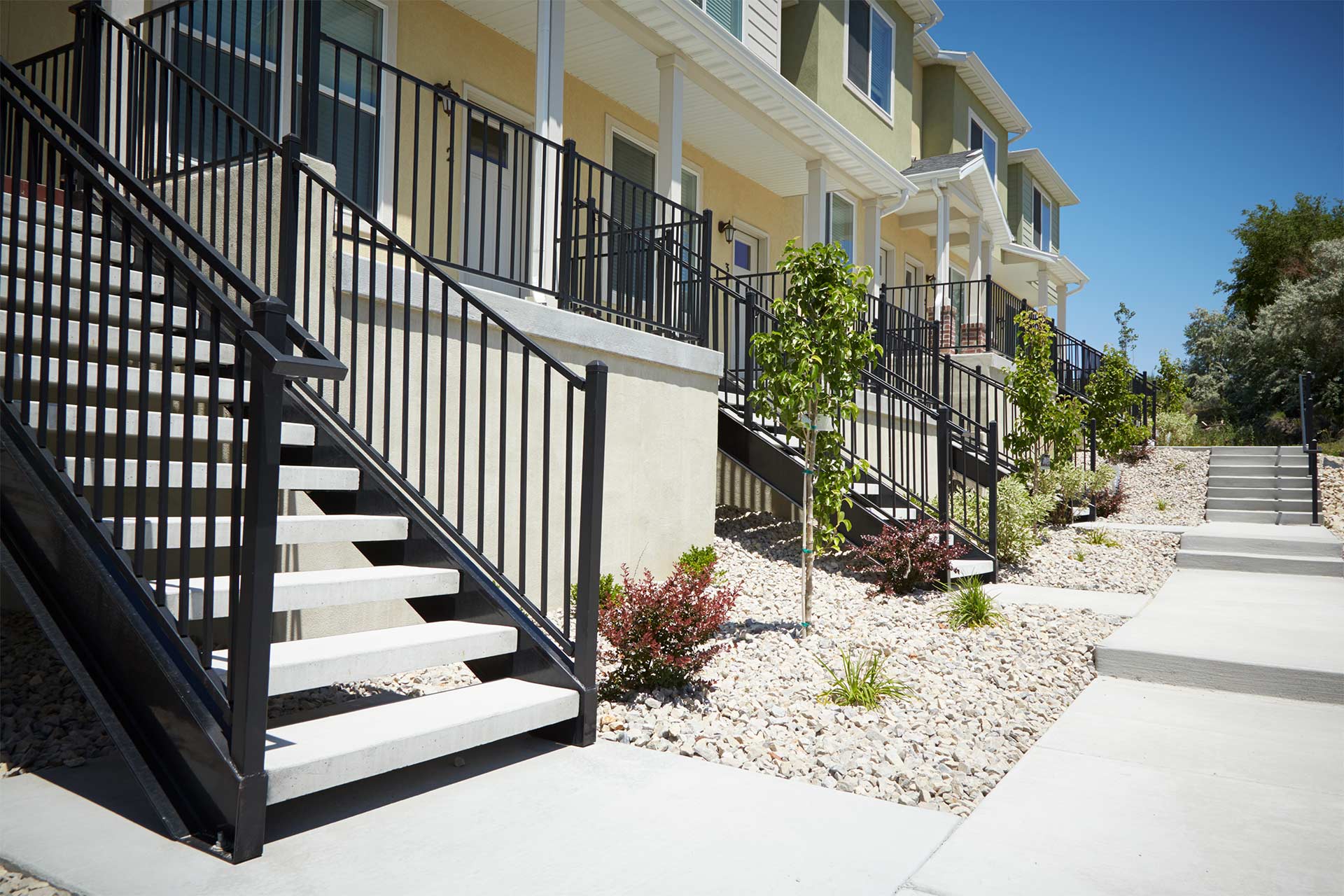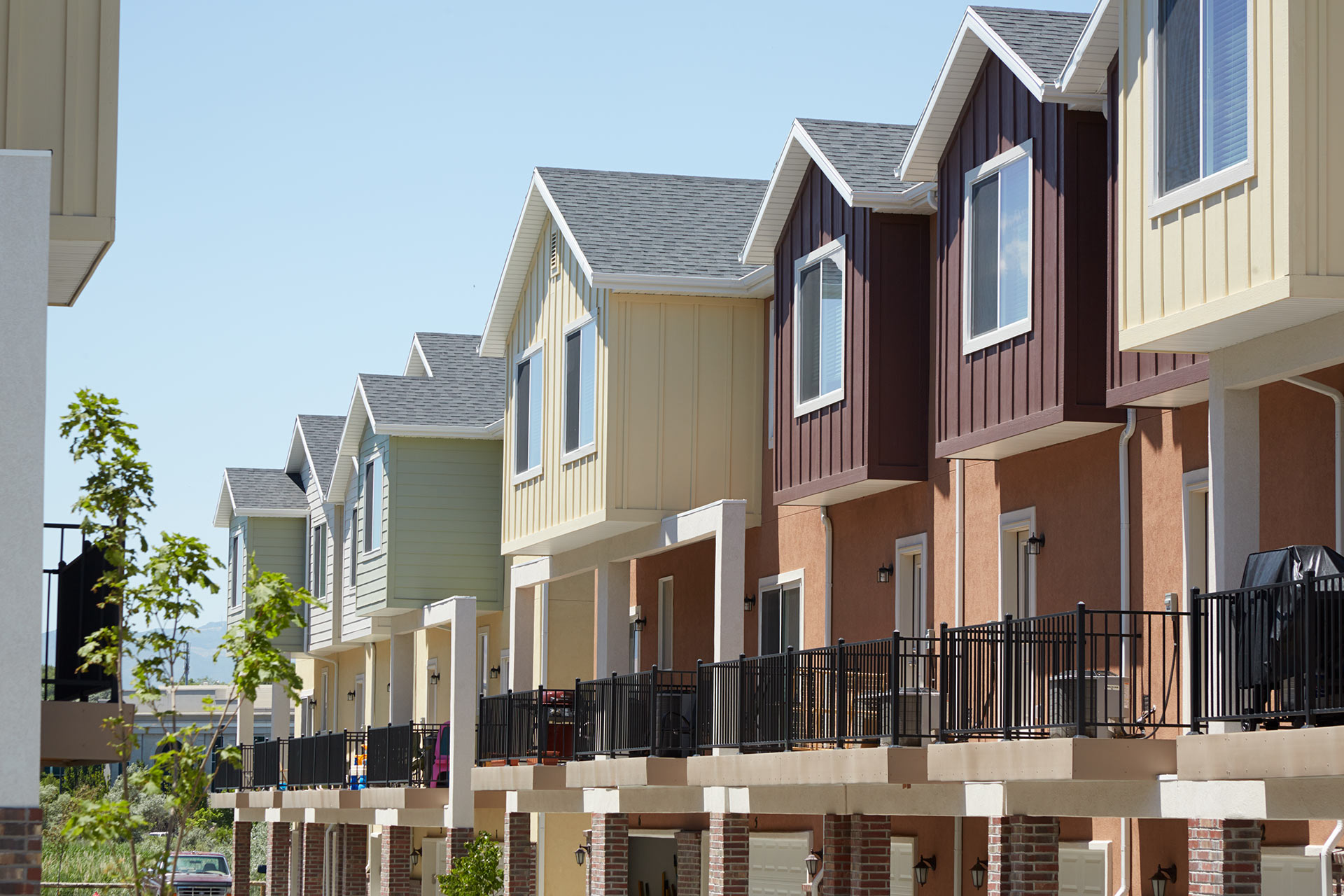 Cable railing pairs unimpeded sightlines with exceptional system durability. Fully enclosed multifamily project balconies provide privacy but may limit social interactions and impair views of the surrounding environment— both of which are essential to our mental and physical well-being. Enter cable railing, an unobtrusive railing offering that seemingly blurs the line between private residence and the surrounding environment. Not to sacrifice durability for minimalism, innovative cable railing manufacturers apply a multi-layered anti-corrosion coating.
Glass railing panels provide a sleek, upscale aesthetic to an outdoor living space. Tapping into the above consumer preference, glass railing systems undoubtedly open up the view beyond from an apartment or condo balcony—especially from a third-floor residence. A "clear" choice for multifamily applications, transparent "drop-in" style glass panels are not only great for private enclosures, but they are also appropriate for communal outdoor eating and gathering areas because they allow sunlight to radiate in and brighten the space. The best part? Minimal upkeep. Keep the railing looking sharp by simply cleaning the glass with soap and water.
In the years to come, we predict multifamily property owners will pay greater attention to the building materials—railing and other—incorporated into property upgrades. But don't just take our word for it... industry experts at Multifamily Design + Construction forecast that "lifestyle changes adopted as pandemic strategies may prove enduring, and these changes will be reflected in our designs in both the short-term and the long-term."
Look to Fortress Building Products for railing systems that not only bring function and beauty to outdoor living spaces, but are also easy to install and care for. Learn more at fortressbp.com/railing.