Composite decking has the power to transform any outdoor space and the durability to withstand even the harshest climates. It is stronger, lighter- and more resistant to moisture and pests than wood, making it easy to install and maintain. Perhaps, this is why Qualified Remodeler notes more and more homeowners all over the country are choosing composite decking, which "has surpassed wood's popularity in some regions."
With its increased popularity, many homeowners want to know how to finish the edges of composite decking. Despite the added benefits of composite decking, if homeowners skip the finishing touches, their decking project may feel incomplete. There are several options to finish a composite deck that complement the home and complete the outdoor living spaces. Here are three trending solutions.
1. Raised fascia boards
2. Picture frame
3. Edging perimeter with alternative material
1. Raised fascia boards
Perhaps the easiest way to finish a composite decking project is to install fascia boards. These boards are thin and attached directly to the deck substructure, finished-looking materials that create a smooth line across the deck's side. They need no additional structures, so fascia can be cut and installed onto any deck. To hide the fascia's edges, simply cut the corner edges at 45 degrees to ensure a clean fit all the way around.
Pro Tip: Consider matching or contrasting fascia boards with deck boards and cladding. Matching boards supports a more traditional look, while contrasted boards gives a subtle nod to picture-framed decks.
2. Picture frame
Homeowners can install a picture-frame finish by running boards perpendicular to the main decking boards. Slightly more labor intensive than raised fascia, picture framing hides the ends of composite decking while allowing homeowners further opportunities to express their unique design visions. Additionally, this process protects joists, increasing the structural stability and durability of the deck. That said, this way of finishing a composite deck will require additional joists and boards. The experts at the Journal of Light Construction have written a guide to help first-time DIYers and seasoned framers alike navigate the process.
Pro Tip: Contrast a light deck with a dark picture frame for a modern look. Because the picture-frame border uses a small portion of the deck's area, this look can even be used in warmer climates.
3. Edging perimeter with alternative material
For floating or platform decks, edging the perimeter with bricks or stones can be the perfect answer to hiding the edges of composite decking. These materials add a touch of contrasting color and texture to any composite deck while softening the transition from deck to lawn. They can also act as a way for those with brick or stone houses to add a visual connection to their decks.
Pro Tip: Edging the perimeter of a composite deck with bricks or stones is labor intensive and can require specialized tools, so consult with an expert before choosing this method.
Hiding the ends for a beautiful finish
As said above, there are several ways to complete a composite deck. These three options are just the tip of the iceberg. How homeowners finish their composite decks depends entirely on their specific needs and design aesthetics. Maybe the simple elegance of raised fascia is the right choice, or maybe a boldly contrasting picture frame makes the perfect statement. Alternatively, edging with stone or combining some of these finishes can create a one-of-a-kind look. Whatever the decision may be, Fortress® decking can fit a variety of finishes for an outdoor space as unique as the people who enjoy it. And with composite materials that can withstand some of the harshest climates around the world, homeowners can be sure their decks will be the outdoor extension of their homes for years to come.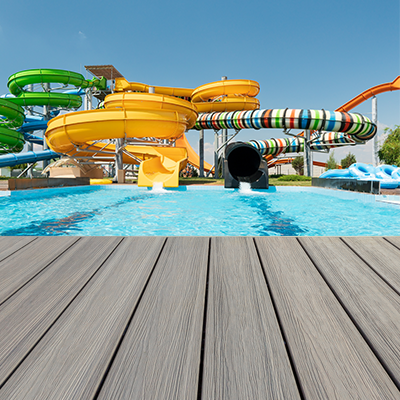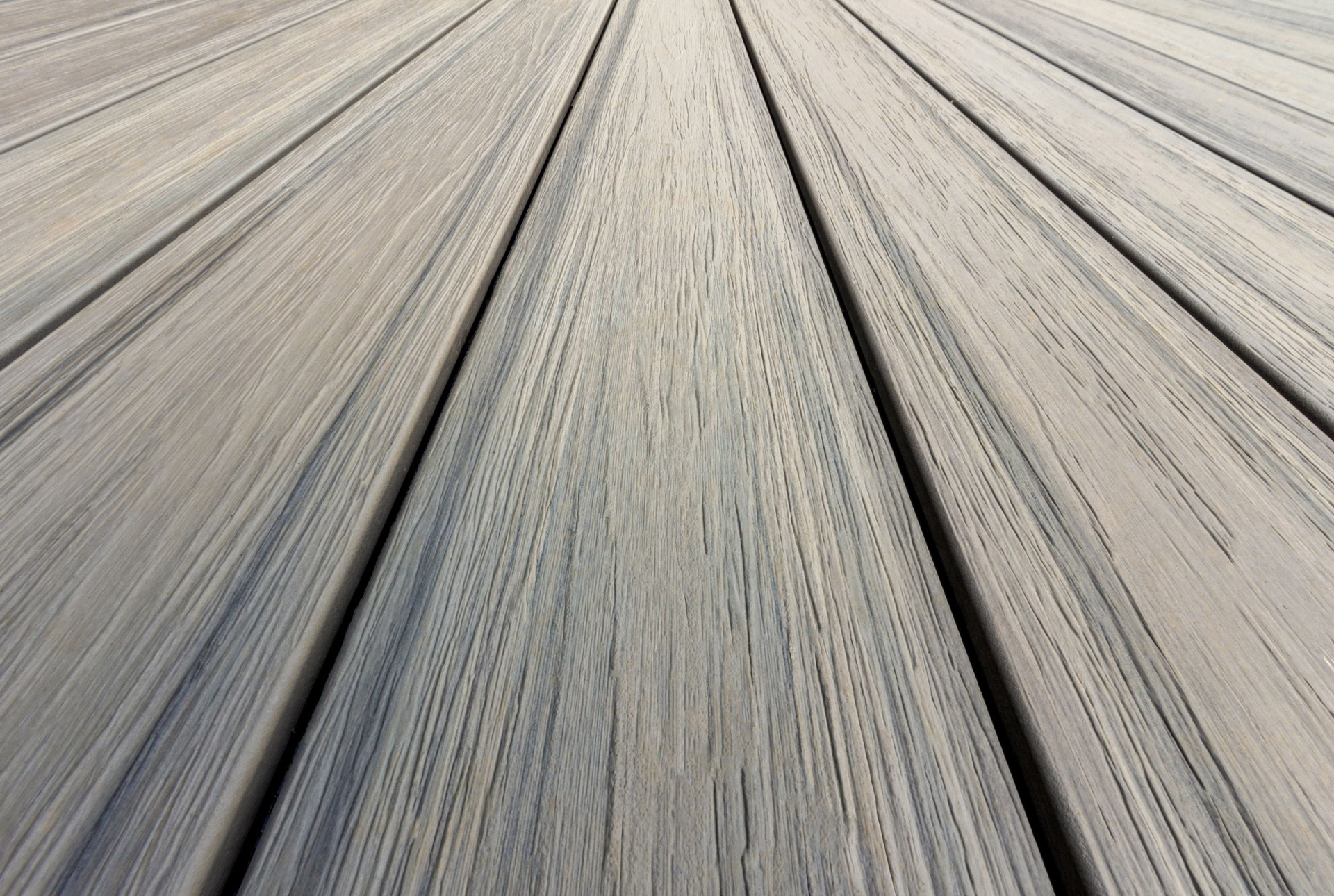 You May Also Like:
What are Deck Post Caps and Why do You Need Them?
3 Tips to Turn Your Deck Into a Modern Farmhouse Inspired Outdoor Retreat
Screws, Nails or Hidden Fasteners – Which should You Use on Deck Boards