Sometimes in life we are fortunate enough to cross paths with people and organizations that leave a lasting mark. For the Fortress Building Products team, Kristin Keen is one of those people. She is the founder and CEO of Rethreaded, a social enterprise and purposeful gift company that employs survivors of human trafficking while providing job training and counseling services.
Since starting the company over a decade ago, the Jacksonville, Florida-based organization has grown significantly due in large part to Kristin's community outreach efforts. To accommodate its growth and add much needed floor space, the Rethreaded team purchased a 2-acre campus in late 2021, dubbed the Delores Barr Weaver Campus of Hope. The size of the new campus makes it possible for Rethreaded to offer additional employment opportunities in the Rethreaded gift shop, host job training in retail, shipping logistics, sewing and warehouse management, and provide increased access to case management services and mental health counselors. While grateful for the sprawling facility that quadruples her team's capacity to support survivors of human trafficking, Kristin initially had little hope for the neglected outdoor space located behind the main warehouse.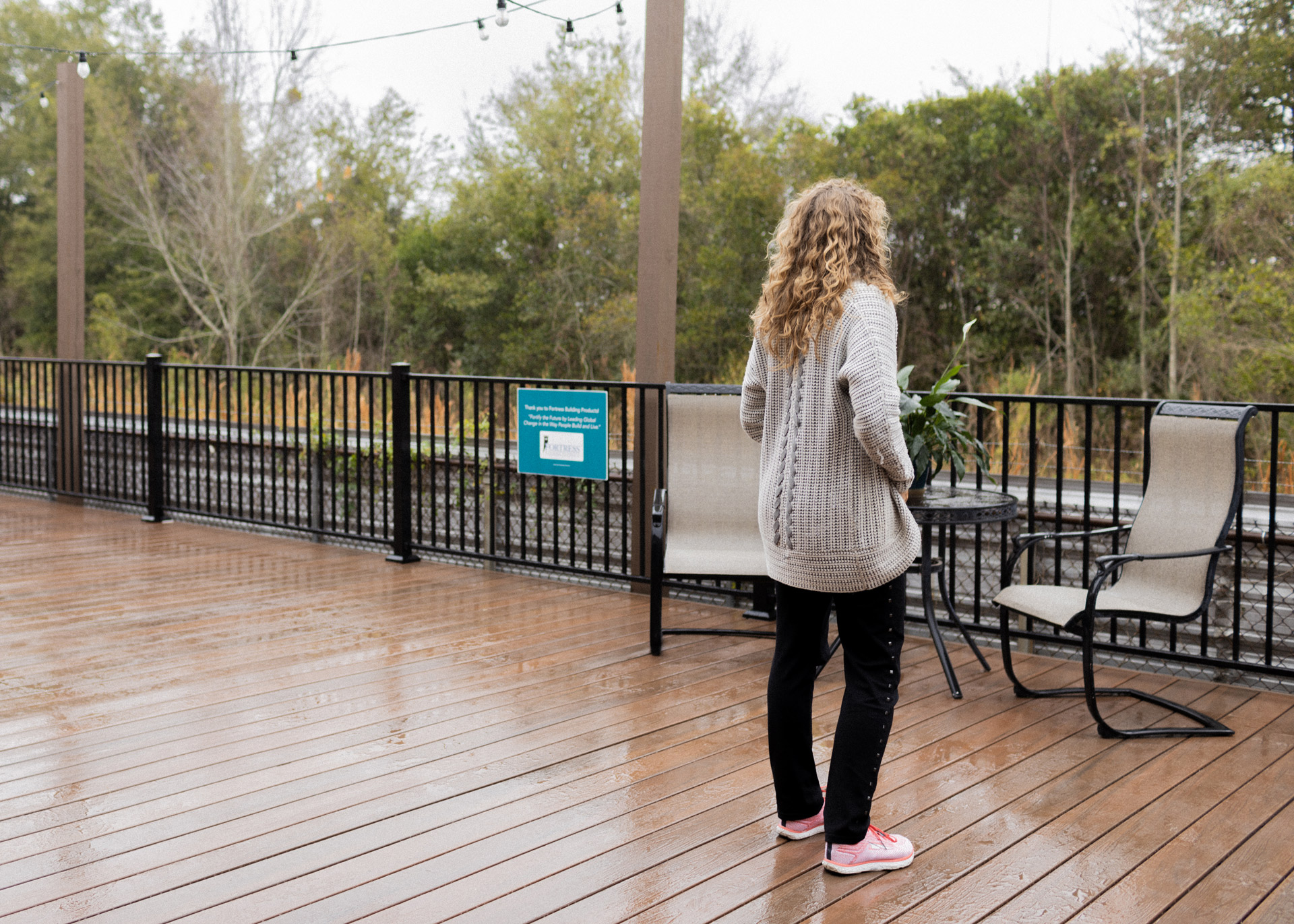 Donated building products support a beautiful, long-lasting outdoor space for survivors of human trafficking
Inspired by the organization's dedication to human trafficking awareness and prevention, Fortress Building Products knew they wanted to partner with Rethreaded. The two organizations—though different in product output—both operate on the shared principle that when the world is a better place, we all win. For the outdoor building products manufacturer, putting that shared commitment into action means giving back to the people and communities around us. What better way for Fortress Building Products to give back than to bring the outdoor living space on the Rethreaded campus to completion?
To create a beautiful, long-lasting outdoor space, Fortress Building Products donated 2,000 square feet of bamboo-based composite decking. Highly textural and durable, capped bamboo-plastic composite decking emulates the natural wood grain patterns that traditional deck boards provide but will not deteriorate after long-term exposure to Jacksonville's frequent thunderstorms. An ideal decking solution for the region's subtropical climate, bamboo-based composites are engineered to defend against water infiltration while also offering slip-resistance and first-rate protection against heat. Because the wood-alternative decking solution defends against moisture, UV rays and the effects of weathering, it will maintain its rich, chocolate color for years—no staining required.
Fortress Building Products also enclosed the expansive deck in effortless style with Al¹³ PLUS commercial and residential aluminum railing. A smart railing material for coastal states, aluminum is not susceptible to corrosion or rust, which means Al¹³ PLUS can weather the tough Florida storms without splintering or warping like traditional wood railing. Dressed in a multi-layered, anti-corrosion powder coating, it also makes for a low-maintenance outdoor solution that will maintain its timeless beauty for decades.
Not just any ordinary deck, the finished project will provide a safe, peaceful environment for women to build new friendships, attend counseling sessions and begin discovering their sense of purpose and self. "All of the women here have experienced severe complex trauma, so our physical space is very important to us and the recovery process," adds Kristin.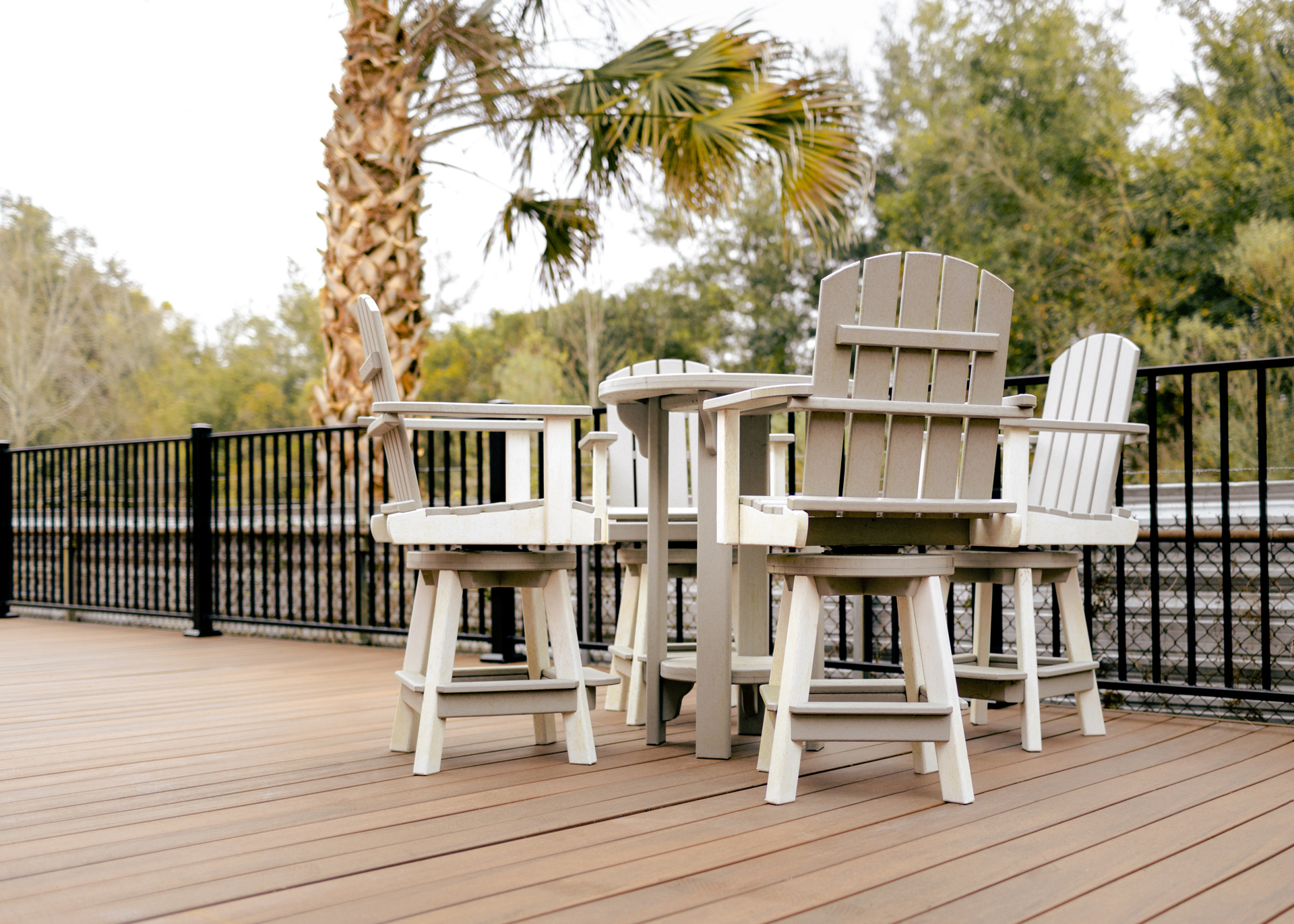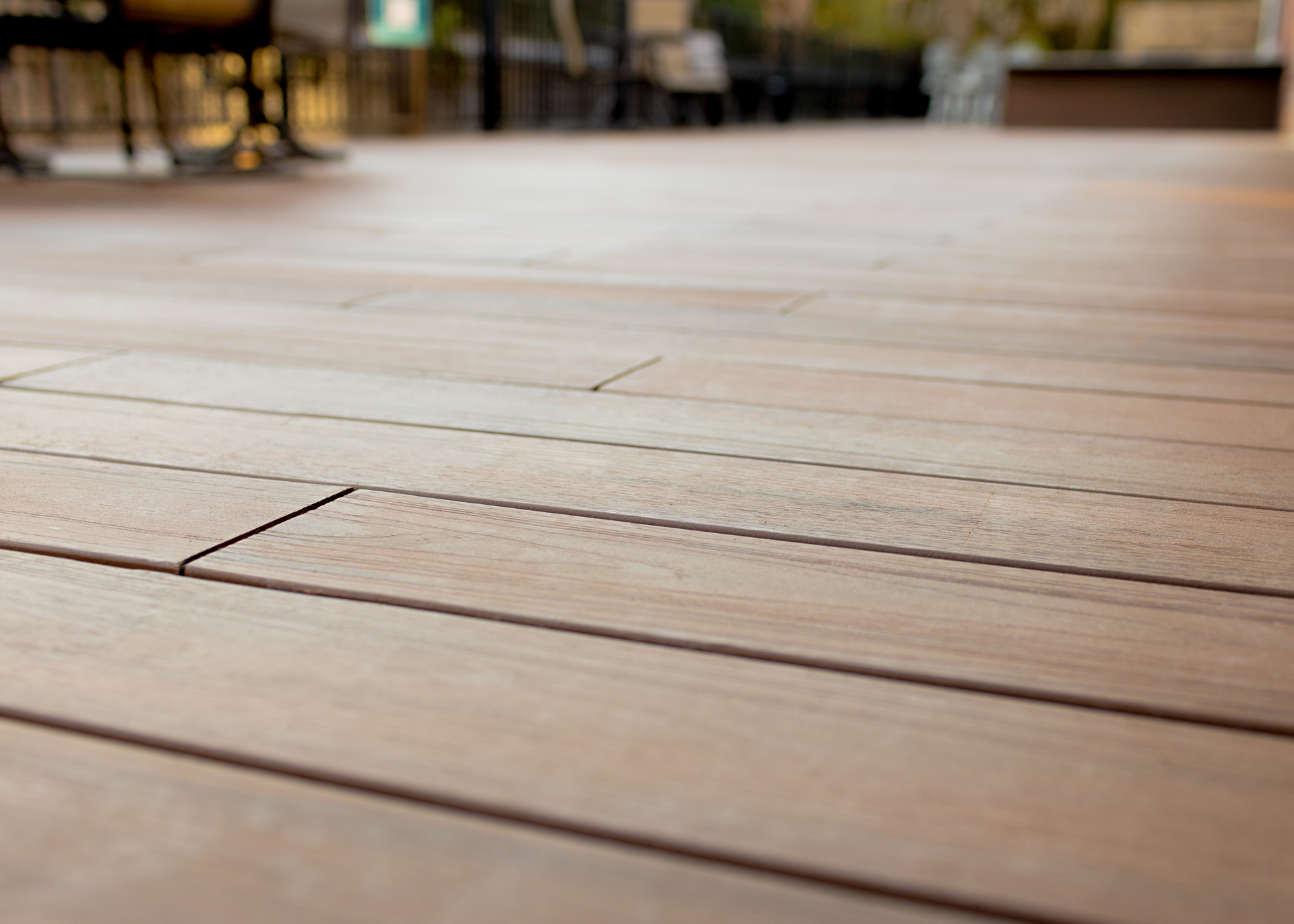 Continued healing starts with two feet planted firmly on deck
Tucked behind the main warehouse on the new Rethreaded campus, the reimagined outdoor living space will provide a necessary environment for survivors of human trafficking to begin rebuilding their lives. With beautiful, long-lasting decking under their feet and a railing to safely lean on, Fortress Building Products hopes to play a small role in every survivor's story and journey towards healing. "I could have never imagined we'd have this beautiful, safe space that inspires people—it's where the impossible can be made possible," said Kristin.
Help build a stronger tomorrow by visiting shop.rethreaded.com. Each purchase of a handmade good provides job training and holistic services for survivors of human trafficking. Learn about other ways to get involved at rethreaded.com.