Sustainability and green construction often conjure images of undisturbed landscapes and lush greenery as opposed to an industrial metal production process. That said, homeowners may find it difficult to believe that steel is an ecofriendly choice when it comes to building materials. But steel is the most recycled material in the world, thanks, in part, to its ability to be endlessly recycled. However, sustainability is more than a material's ability to be recycled. It also includes: production, durability and required upkeep.
Steel deck framing performs well in all of these categories, making it an excellent product choice for homeowners looking to make their outdoor living spaces more ecologically friendly. Below is a look into the life-cycle of sustainable steel and how it benefits both the environment and the homeowner's deck needs.
Sustainable steel production
Contrary to the coal-smeared smelting plants of yesteryear, today's steel production uses, on average, over 90 percent recycled materials, has reduced greenhouse gas emissions by 36 percent and increased water recycling to 95 percent. Its contributions to a circular economy as well as advances in more environmentally friendly production have helped steel earn a place among materials certified by the U.S. Green Building Council (USGBC), Leadership in Energy and Environmental Design (LEED) and the International Green Construction Code (IgCC). When homeowners use steel deck framing, they can rest assured that the production of the raw material is sustainable.
Steel's green qualities extend beyond its initial production. In general, building with steel can lower construction waste as its strength decreases the overall amount of materials needed. Less waste on the construction site means less waste in the landfill. Steel deck framing requires fewer support posts, beams and piers than wood. This can also translate into faster build times and more durable decks.
Steel deck framing supports sustainability even after install
After its production, steel's longevity provides both durability and eco-friendly upkeep. The sustainable steel used in Evolution steel deck framing comes with a 25-year warranty, so it is guaranteed to be a long-lasting outdoor solution. By comparison, traditional wood decks need replacing every 10 to 20 years. Because wood cannot be recycled like steel deck framing, replacing wooden deck structures can double its carbon footprint.
In addition to steel's durability, the environmental cost of its upkeep is minimal. Outdoor wooden structures can require gallons of toxic preservatives, stains and sealants every year as routine maintenance. These chemicals can also be washed into groundwater, harming entire ecosystems. On the other hand, steel deck framing only requires cleaning with dish soap and water.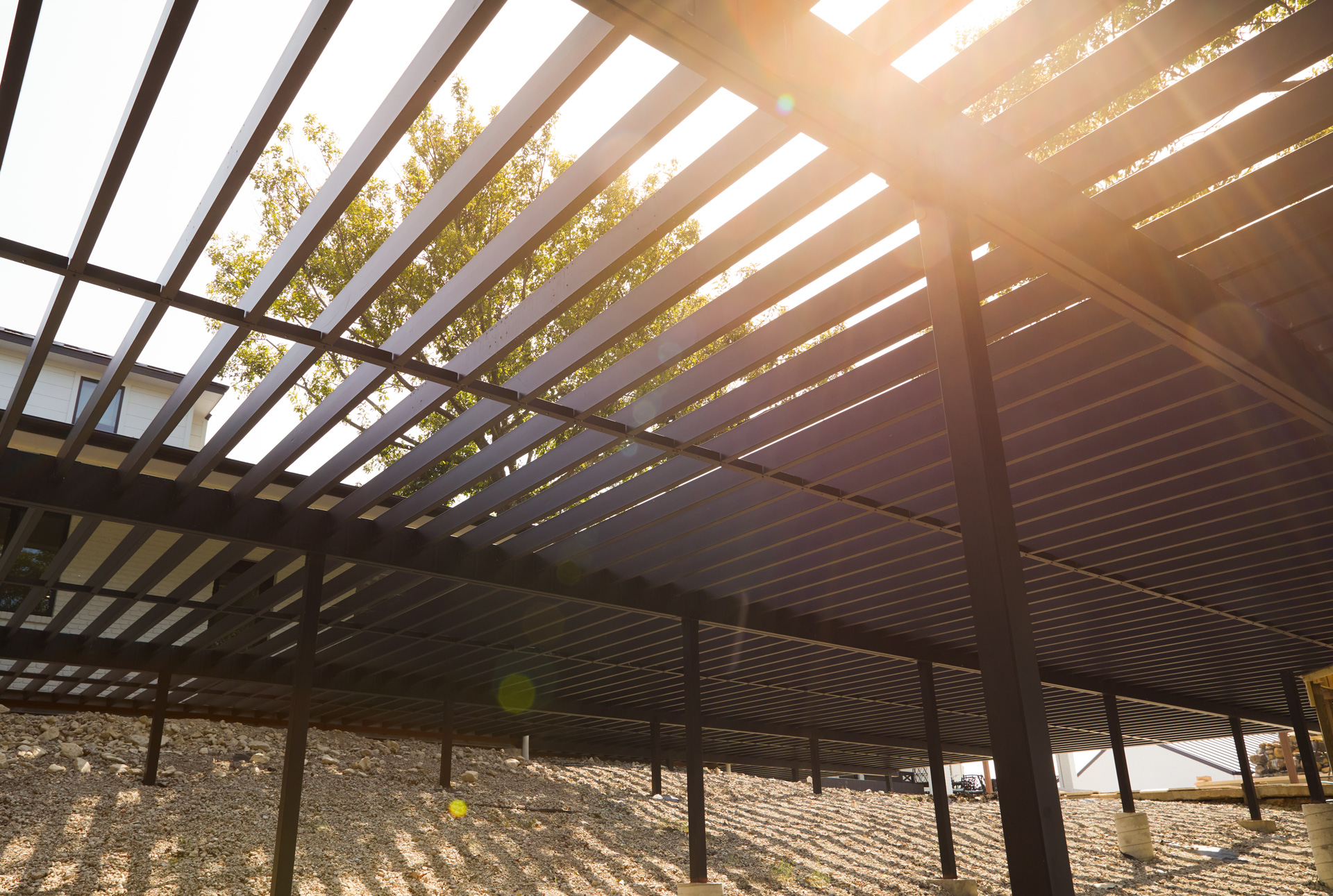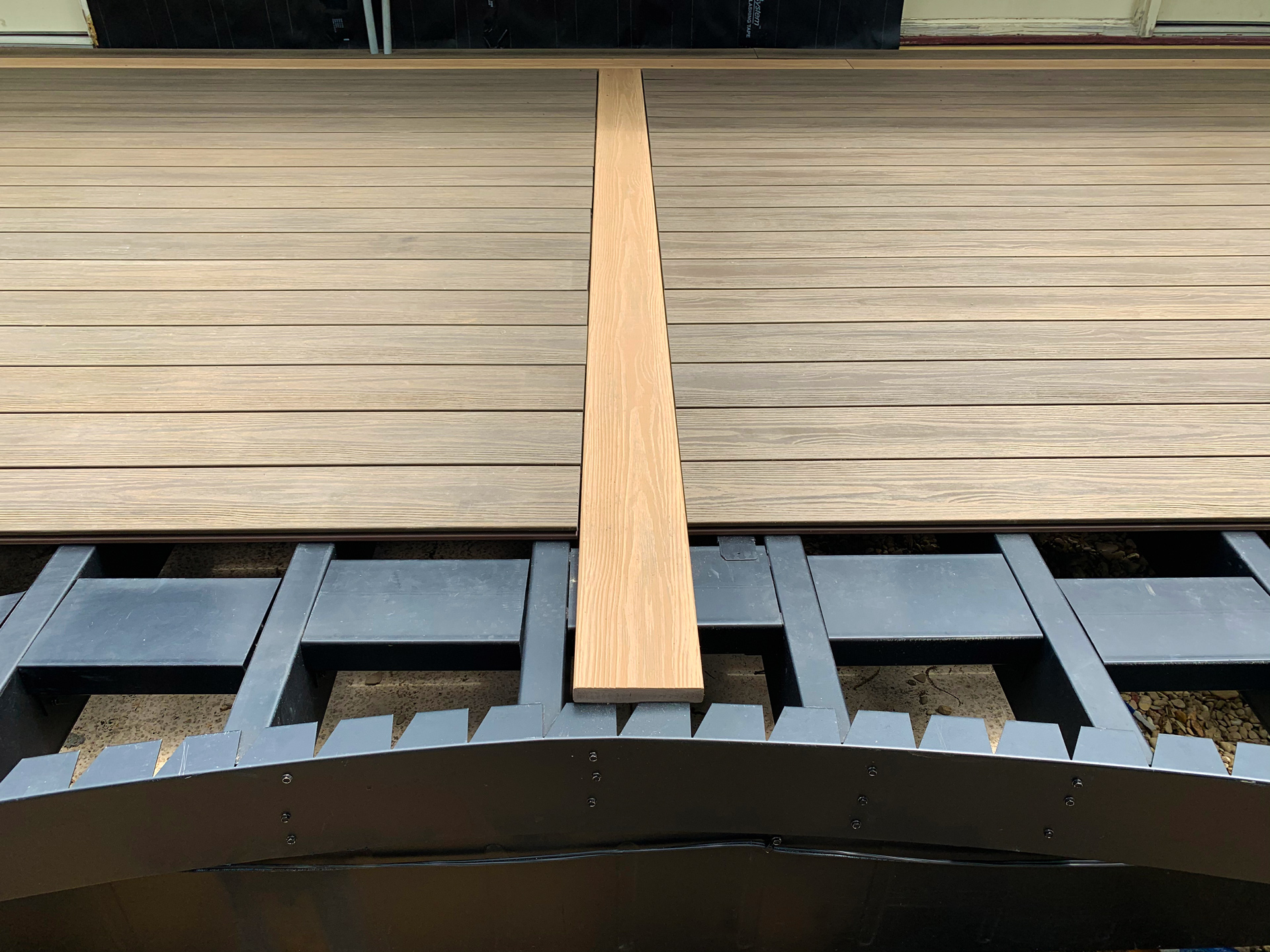 What happens at the end of steel's life?
As said above, steel products can be endlessly recycled. For example, a steel deck frame can be dismantled or demolished, and the steel can be reused in other applications from automobiles to appliances. This is in stark contrast to wood, which either ends up in a landfill or is incinerated (releasing carbon-dioxide and other greenhouse gases into the atmosphere).
Further, destroying stained, sealed or otherwise treated wood releases toxic chemicals into the ground and air. Even as a renewable resource, the end-of-life options for wood can damage the environment. While sustainable steel uses energy and materials in its production, its ability to be recycled endlessly and the advances in production mitigate these ecological downsides.
Sustainable steel can make any outdoor living space more eco-friendly
The first step to the perfect outdoor living space is creating a healthier planet. Recycled steel products are just one way to a greener tomorrow. From harnessing solar energy for manufacturing to using products that are recycled and recyclable, Fortress Building Products supports long-term sustainability in outdoor living.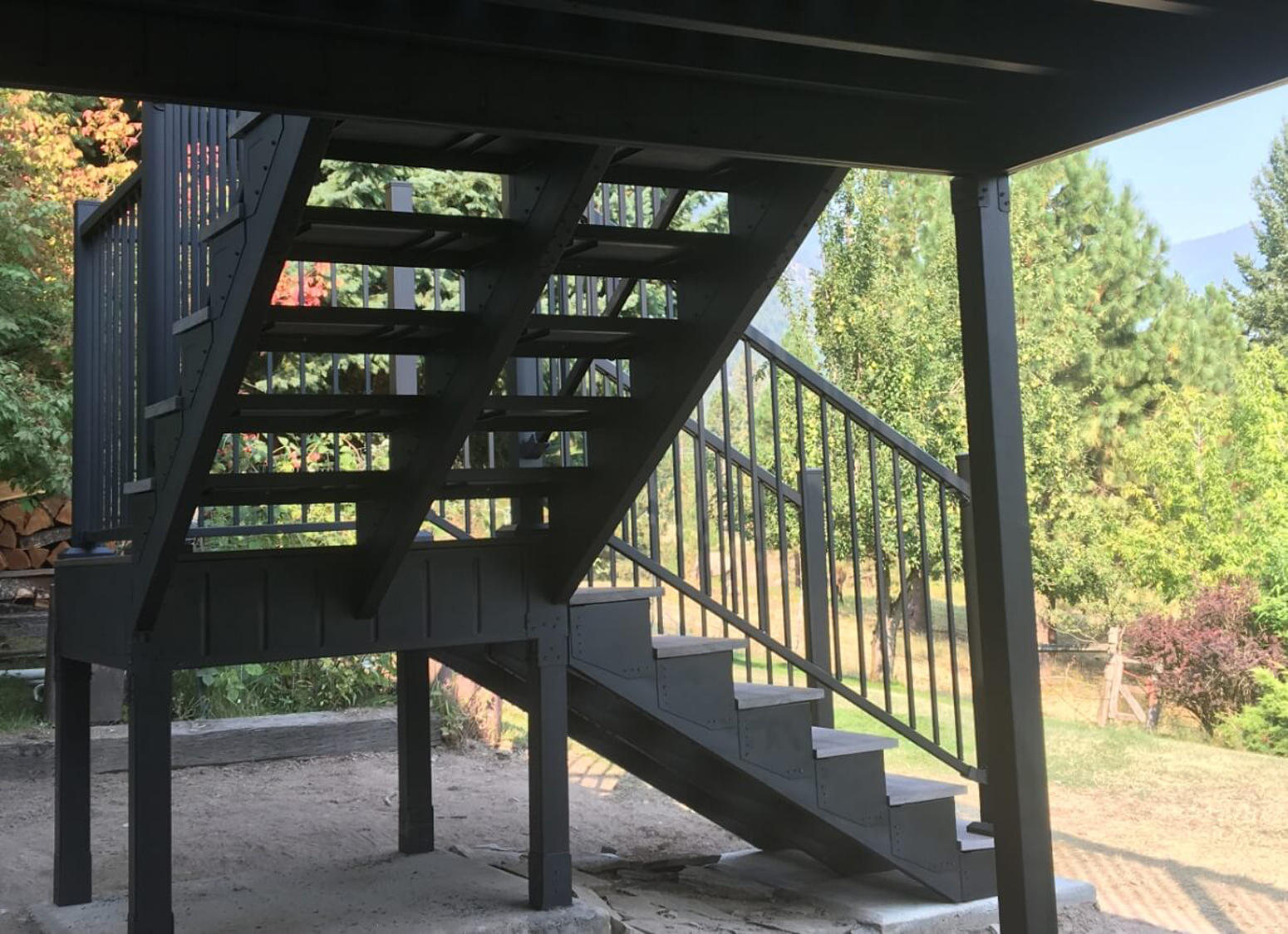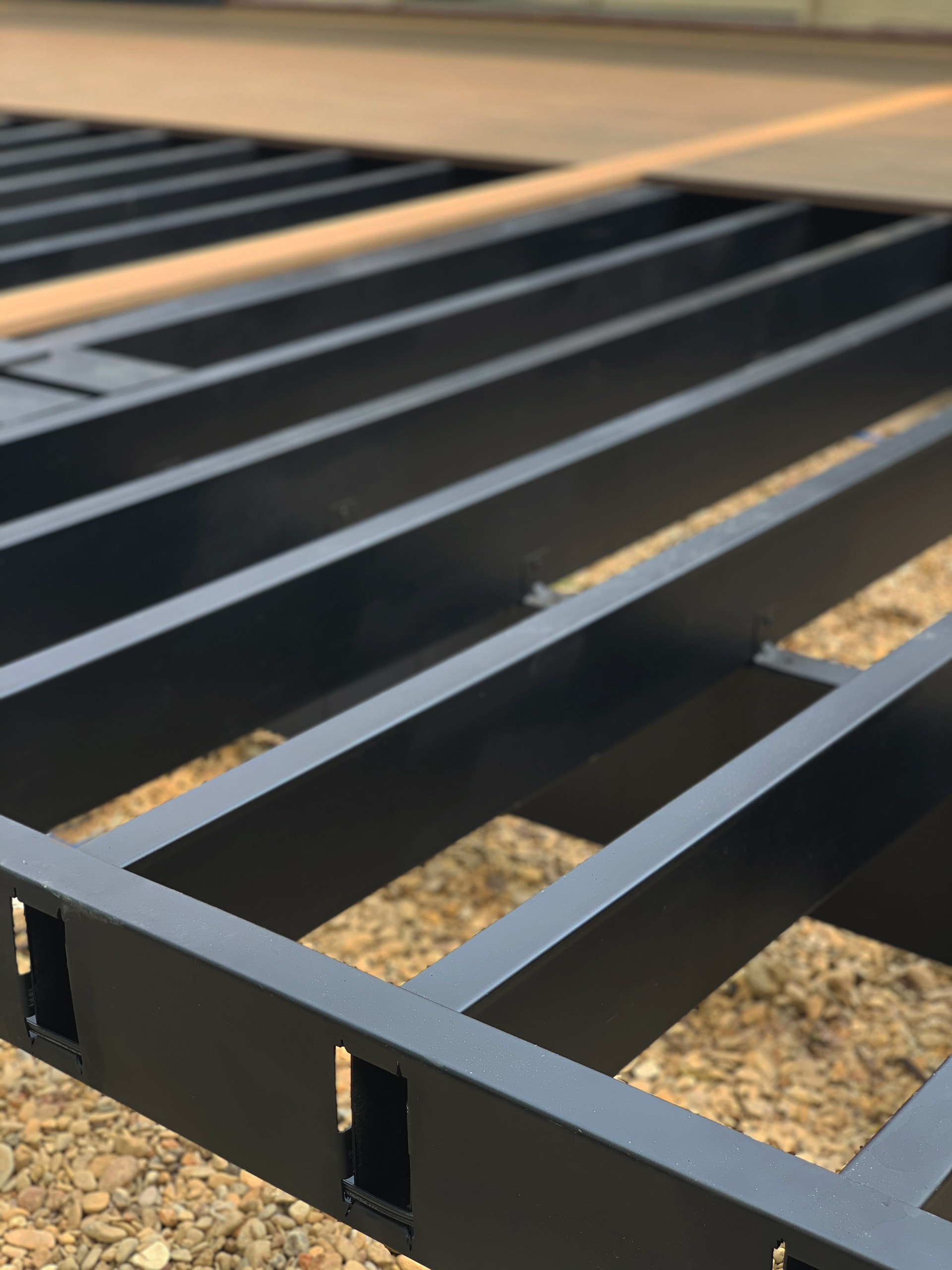 You May Also Like:
How to Frame a Deck with Steel: Your Top Questions Answered
Why are Steel Pergolas so Popular?
Why U.S. Homeowners and builders are Embracing Global Deck Framing Norms