The popular home renovation and inspiration hub, Houzz, recently published the findings of its emerging midyear home design trends report. Each of the identified trends falls in line with our continued desire to improve and expand existing living spaces to better fit our lifestyles. For example, finished basements for watching movies, playing games and exercising as a family made the list. In fact, searches for "basement golf simulators" spiked by 1,905 percent in the last 18 months.
At the very top of Houzz's list are rooftop living spaces. Underscoring this trend, searches for "outdoor rooftop terrace" shot up 1,555 percent during the surveyed period. As homeowners and building tenants look to expand their usable living space (especially those who live in dense urban environments where indoor and outdoor space may be limited), the appeal of a rooftop deck makes sense. It's an opportunity to create a functional and beautiful "outdoor room," providing additional space for relaxation, hosting family and friends, and enjoying a meal with a view that's not limited to an interior wall.
Strong, safe and stylish, steel railing systems check off all the boxes
Any rooftop outdoor living space needs to be enclosed with code-compliant railing. And thanks to manufacturing advances, there are dynamic deck railings available that make it possible to go big on safety and style. Praised for its high performance and low maintenance qualities, steel railing solutions can extend the many advantages of steel to the perimeter of a rooftop deck. The pre-welded nature of a modern steel railing will maximize system strength and rigidity, ensuring that homeowners, building tenants and visitors are safe while spending time on the roof. Select railing manufacturers go one step further and use multi-layered coatings to provide enhanced corrosion resistance. This helps the rooftop deck railing retain its strength and beautiful appearance even after long-term exposure to the elements.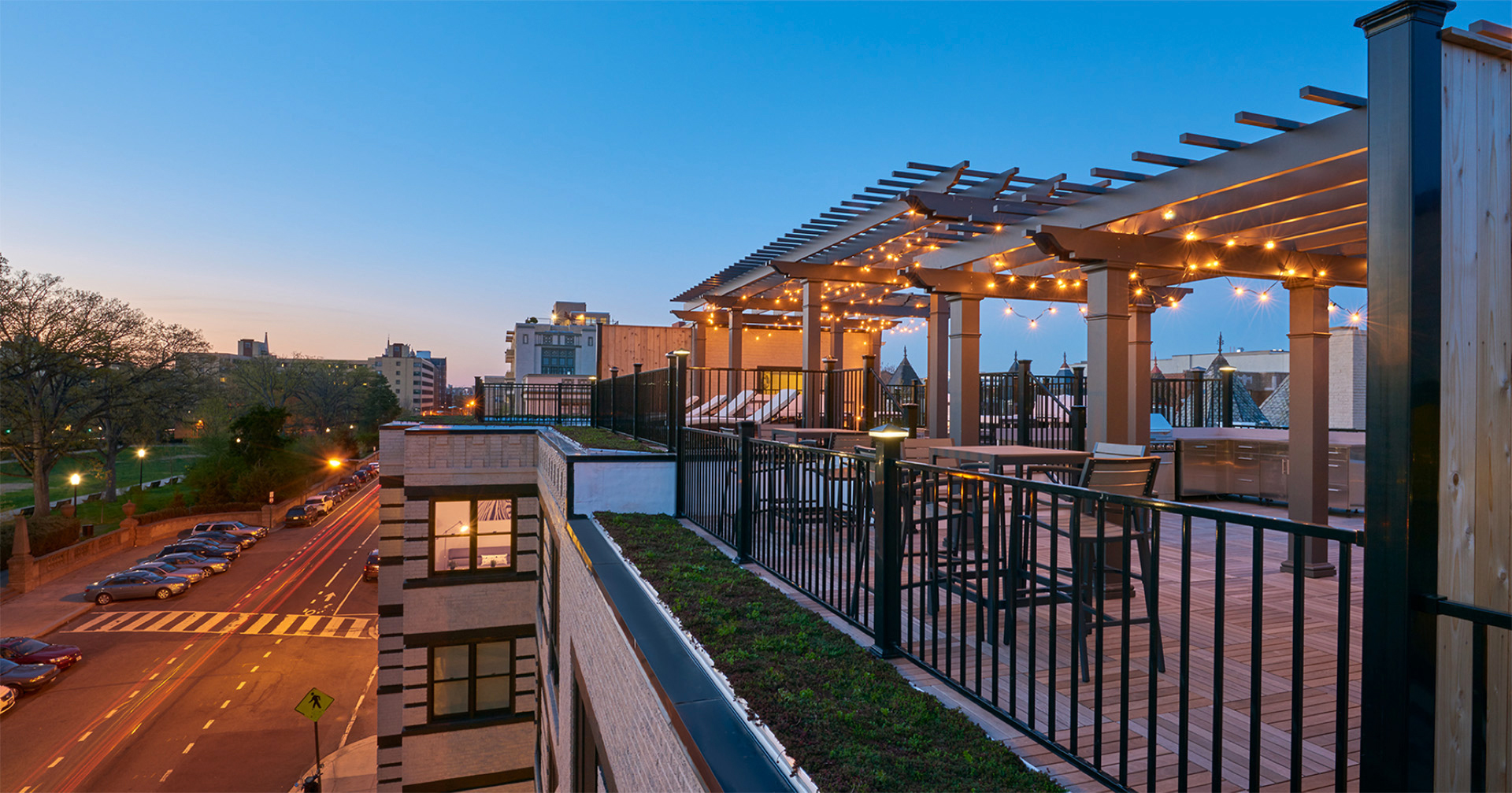 Horizontal steel deck railing creates the illusion of a larger rooftop space
For deck railing that makes a statement high up on the roof, Fe²⁶ Axis horizontal steel railing combines the durability of steel with a cool, sought-after contemporary design. The sleek horizontal panels create the illusion of a larger space, visually expanding the width of the rooftop deck. Incredibly versatile, Fe²⁶ Axis can also be installed inside a home or building to support a seamless design aesthetic between indoor and outdoor living spaces. Posts with pre-attached brackets support a straightforward installation process while guaranteeing consistency and quality along the perimeter of a rooftop deck. Like other steel deck railings from Fortress Building Products, Fe²⁶ Axis is backed by a 15-year limited warranty.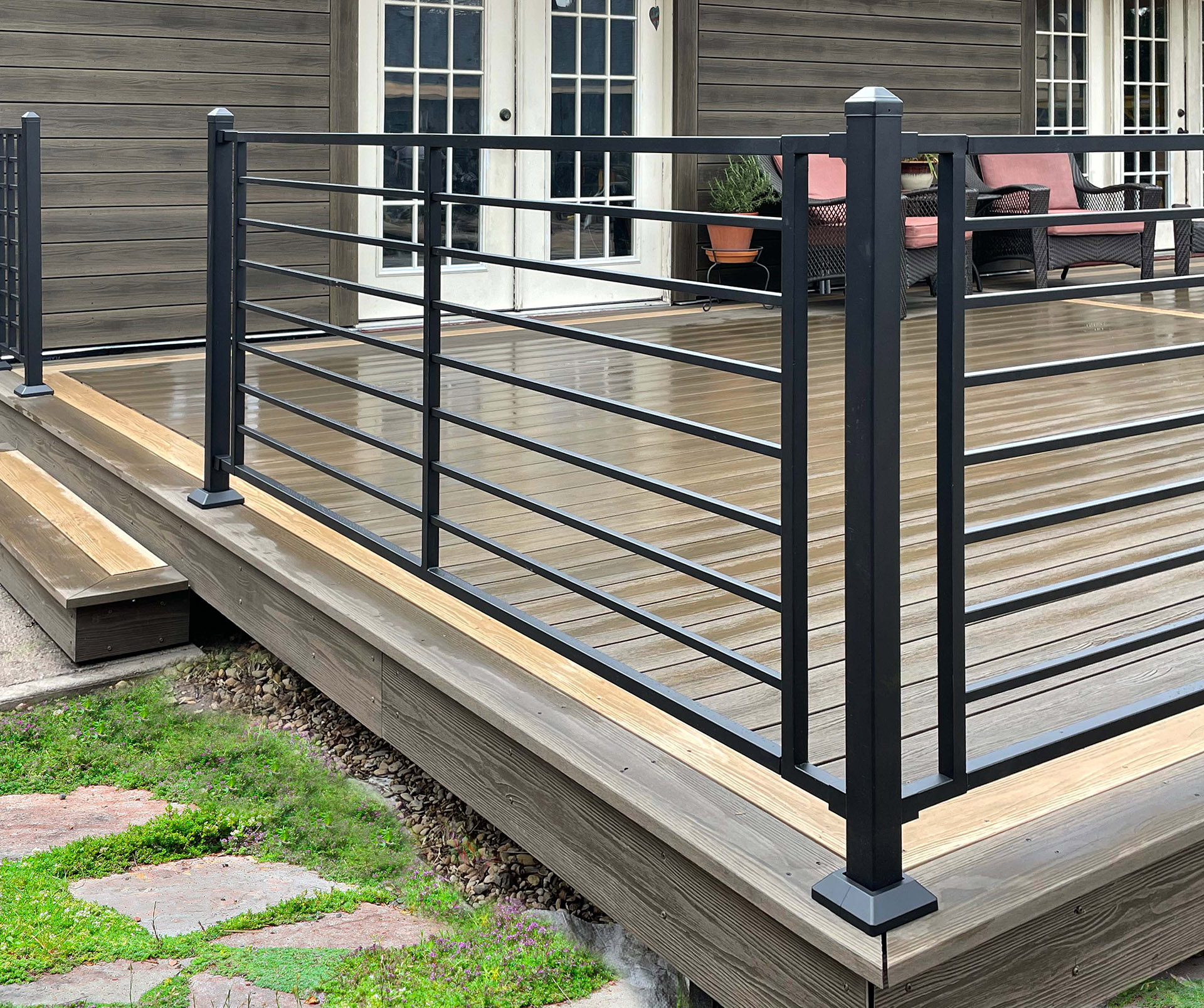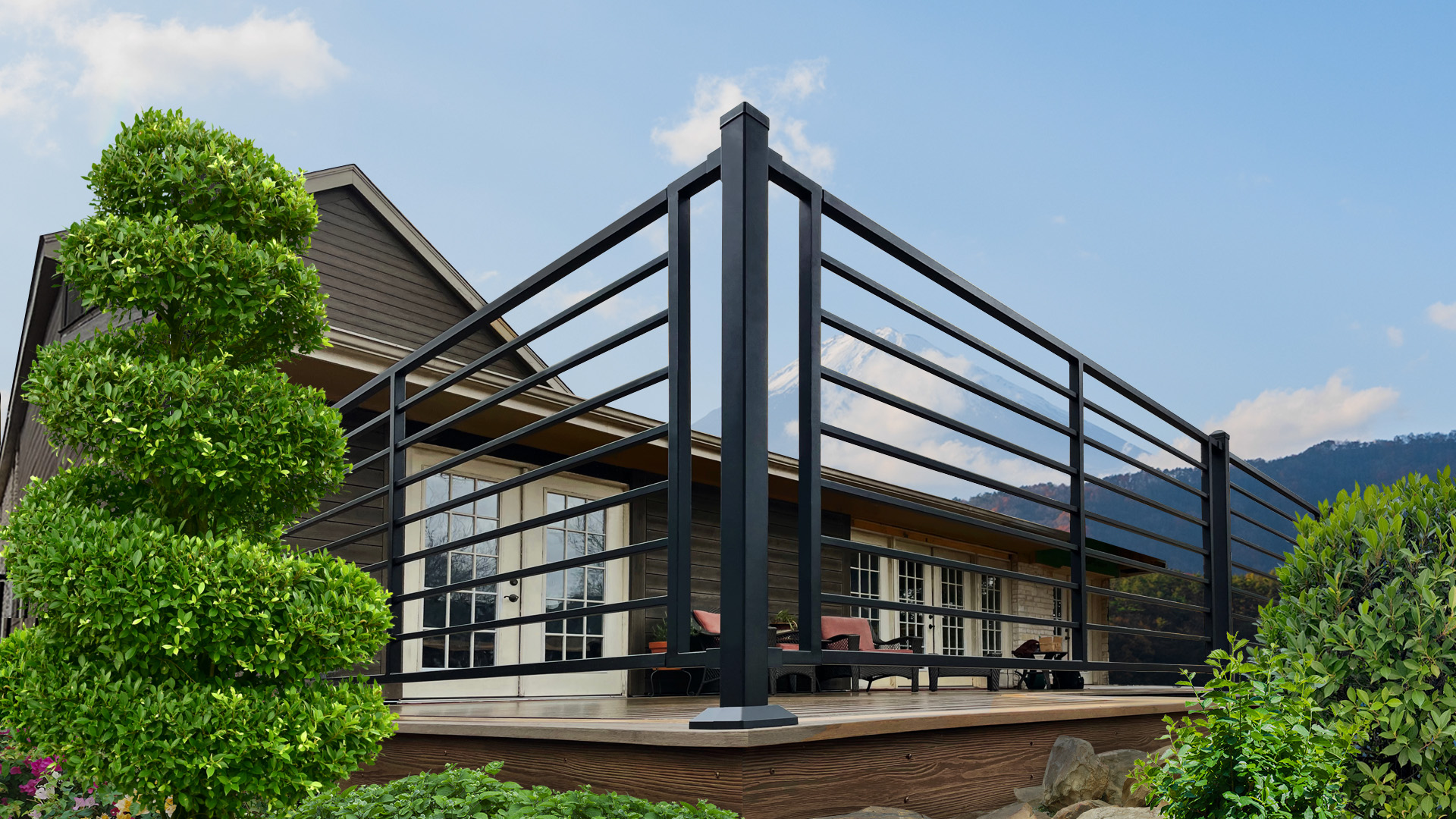 Next steps
Ready to enclose your rooftop deck in safety and style? Click on our "Where to Buy" tab to track down Fe²⁶ Axis horizontal steel railing. For the rest of your outdoor living projects, explore our Total Solution of tested and proven offerings, including our industry-leading steel deck framing and stair system.