As a professional walking into your customer's landscaping makeover project, you're not only concerned with how the design will look once completed, but also with long-term performance. How will the landscaping around the deck encourage play? What type of decking is best equipped to withstand the elements? How can custom deck railing optimize a view?
Questions like these aid in developing a purposeful outside space that blends form and function. After all, "It's not an outdoor living area if it isn't built for living," as HGTV designer Brian Patrick Flynn puts it.
These questions are also equally useful when determining which outdoor living products best support your customer's landscape design upgrade. To identify the materials that will best return an open-air space to its former glory, consider sparking their inner design guru with the below conversation starters during your initial walk through. Their insight will help you recommend versatile, easily customizable, solutions for the project.
Plan for the elements. Does your customer live in a sunny climate? Go with deck boards that are resistant to fading and dissipate heat. Will the space include a high moisture zone, such as a pool? Consider sourcing slip- and splinter-resistant PVC decking to safely allow tiny feet to run circles around a pool deck. Do insects or critters wreak havoc on the underbelly of their decking? Turn to impenetrable light-gauge steel deck framing kits, an alternative to the "live" nature of wood, which is prone to rot and deterioration.
Make everyday life easier with easy customization. Opt for a product that works to accommodate your customer's lifestyle and vision. For example, those with children will need durable building products that are engineered to provide a safe and durable outdoor living system. Consider one of the industry's most innovative custom deck railings, a vertical cable railing system, which minimizes a potential climbing hazard that horizontal cable could pose to curious climbers. The panelized kit works with wood, composite, vinyl and steel posts, making it easy to tailor the railing system to both safety and style needs.
Complement existing architecture. What type of building materials will serve as an extension of your customer's existing architecture and style? Custom deck railings, for example, are a simple and effective way to add a touch of personality. Elegant and minimalistic "drop in" style glass railing panels offer an unobstructed view of the landscaping around decks and are ideal for customers with a modern appetite. While the traditional homeowner might opt for the more classic design of a durable wrought iron railing, there are now offerings that make home-specific customization simple. A select few railing systems incorporate Accent Top Rails, for example, which instantly add a hint of easy personalization to any outdoor space.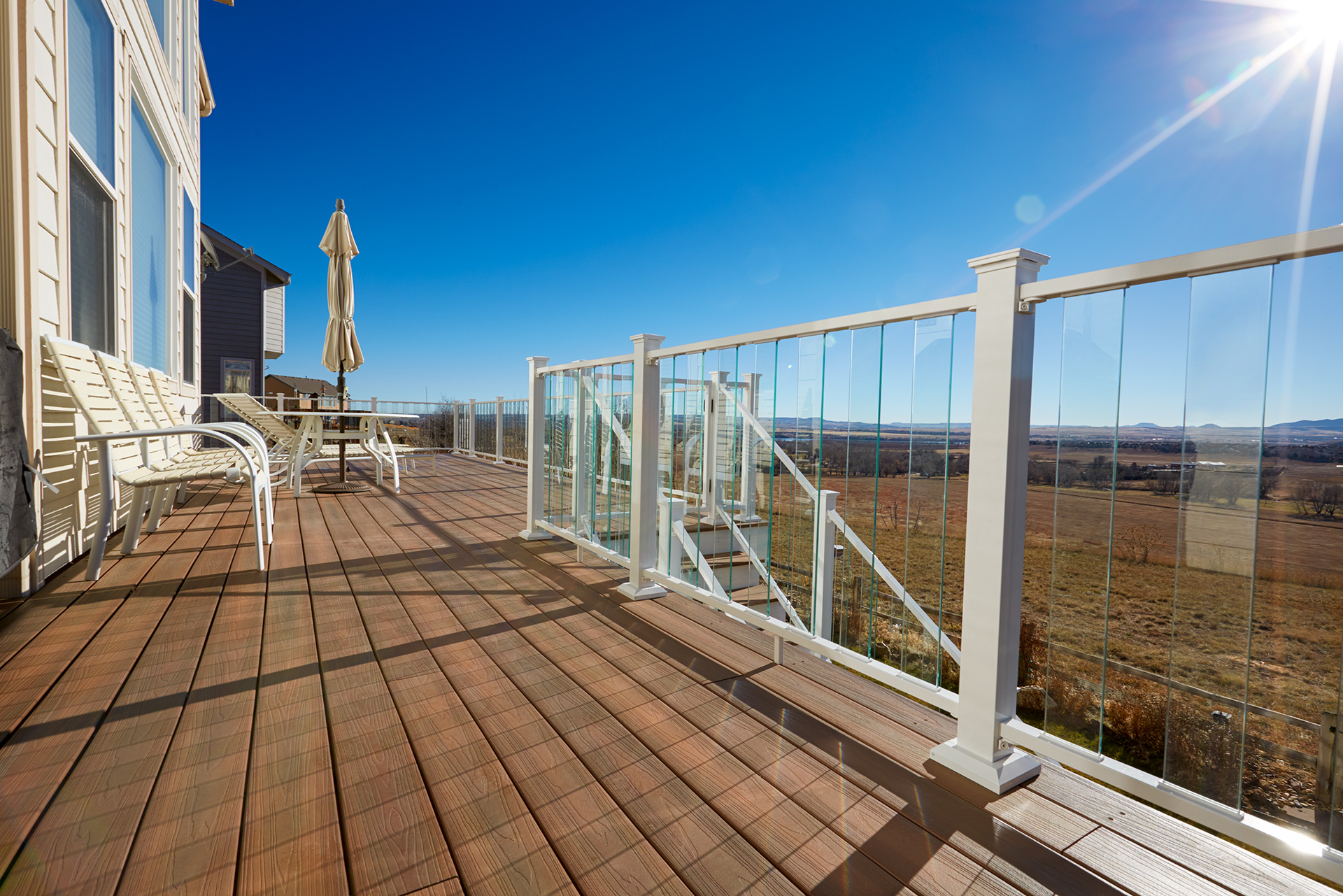 Determine obvious obstacles. What are some of the challenges present in your customers' current landscape layout? For example, does their dream backyard need to accommodate a severe slope? Or, perhaps they're craving additional privacy from infringing next-door neighbors? Whatever the obstacle may be, there are easy-to-install products that make customization simple. For example, choose from adjustable fence panels that accommodate steep grade changes, or estate enclosure systems that fuse composite and wood with ornamental fencing for stylish privacy.
Providing your customers with a handful of strategic prompts at the start of the design process not only helps them hone in their landscape style, but it will also allow you to choose customizable, durable outdoor living products that match their lifestyle. This cooperation will in turn lend to a purposeful open-air retreat, afforded by high-performing products. From durable decking boards to custom deck railings, Fortress Building Products provides solutions that are expertly suited for your customers' landscape renovation project. Eager to learn more before your next walk through? Visit fortressbp.com.