Selecting a railing solution for your upcoming deck renovation? Get ready to channel your inner design maven. From customizable infills to sleek finishes that offer enhanced protection, manufacturers have made it easier than ever for homeowners to blend form and function. After all, it's not just a required safety component, but also an opportunity to personalize nearly any outdoor living space.
Not sure where to start? That's what we're here for. Below are four expert tips to keep in mind when choosing a railing solution for your deck overhaul.
Think high-performance and low maintenance. Historically, classic wood railing solutions have been the popular choice among homeowners. However, with recent manufacturing advances, alternative railing materials are stepping onto the scene and gaining popularity with homeowners. The biggest draw? Wood-alternatives will outlast traditional railing systems with minimal upkeep required. Aluminum solutions, one of several available alternatives, are recording the biggest percentage growth in market share. Invulnerable to corrosion and rust, aluminum is engineered to stand strong in harsh climates. Plus, select product lines are available with an architectural grade coating. With this safeguard in place, homeowners can "lean" on a railing solution backed by a limited lifetime warranty.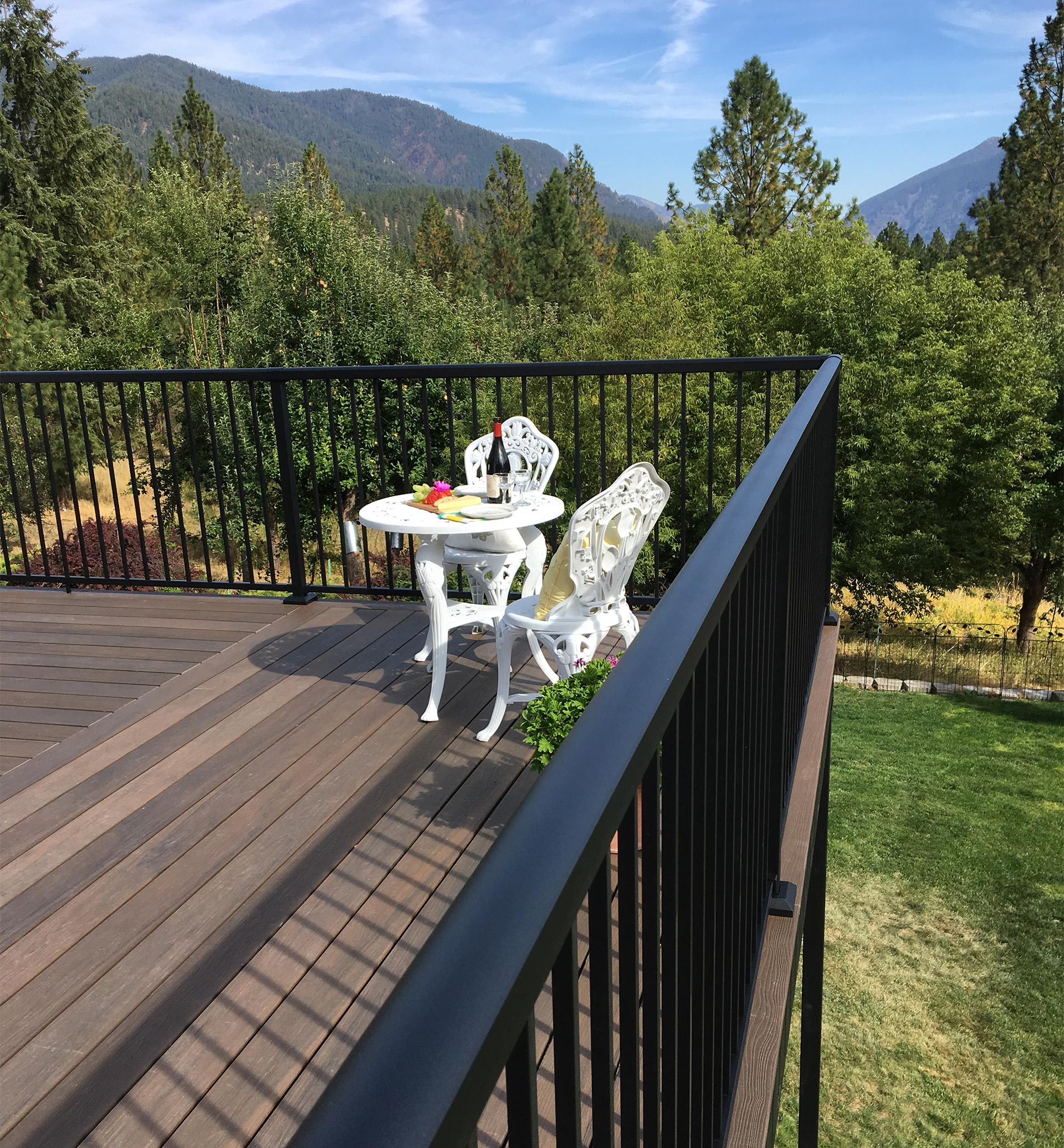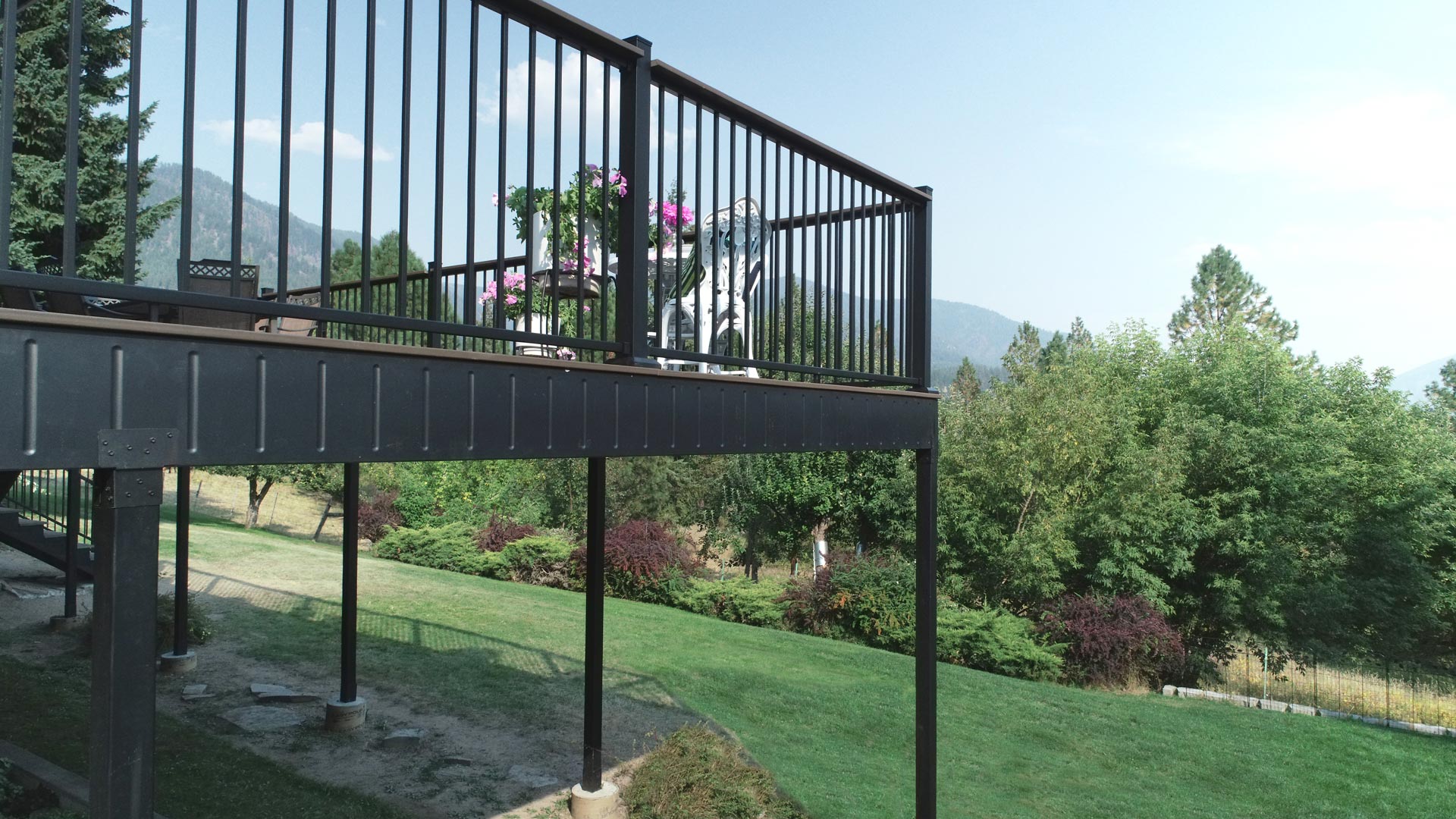 Consider ease of installation. Choose a pre-assembled panelized system and posts with pre-attached brackets for a breezy installation. A ready-to-install assembly will contribute to fewer hours of sweat-inducing labor (amen to that). Similarly, an intuitive system will leave less room for installation blunders with greenhorn DIYers and homeowners. With ease of installation should also come ease of customization. Easier said than done, custom systems of any kind typically include hours of additional labor and sky-high price tags to match. To refute this norm, Fortress® designed an economical alternative, Al¹³ HOME™. For a chic look at an affordable price point, homeowners can customize this aluminum solution by choosing from a range of infill and finish options.
Accommodate the vision behind your outdoor living space. Whether your view beyond the deck be a picturesque lake or a knoll of grass where your kids play, show it off with the right infill materials. Our modern Fortress railing systems make this incredibly easy to accomplish. For example, pairing glass railing panels or steel cables with an aluminum railing frame will allow for a clean, minimalist aesthetic and unobstructed views of your surroundings.
Light the way. Select a railing solution that allows for easy integration of LED lighting elements on posts, as well as on railing post caps. This is a simple way to define your deck's perimeter after dark and mitigate the risk of potential trip and fall mishaps when maneuvering from point A to point B.
Ready to tackle your decking renovation? Fortress offers customizable solutions that are backed by a limited lifetime warranty. Take our Al13 HOME™, for example. This high-end aluminum railing system is easily personalized with standard aluminum pickets, vertical cable or Pure ViewTM Glass panels or balusters. An "Accent Top Rail" (ATR) or drink rail attached with Fortress cap rail clips ensures the system remains securely in place and stands in compliance with building code requirements. And for a more polished look, you have the freedom to choose from "Matte White" or "Black Sand" premium textured finishes. Each is designed to withstand the elements. Learn more at fortressbp.com/railing/al13-home.