A recent Houzz study reported a 58 percent annual increase in project leads for home professionals in June of this year. Those working in the outdoor living category, from deck contractors to landscape designers, experienced the most significant increase in demand. So, of all the exterior home renovation projects that commenced in 2020, which building material emerged as one of the most sought-after? None other than lumber-alternative composite deck boards.
Consider this: composite decking is engineered to resist weathering effects brought on by UV rays and moisture, and therefore sidesteps the shortcomings of standard wood boards. With this assurance, you won't need to dedicate weekends to applying stain or sealant.
Ready to learn more? Check out our answers below to the five most commonly asked questions about this impressive decking solution.
Do composite decks look natural? Yes, shockingly so. With impressive manufacturing advances, composite deck boards successfully emulate the richness and beauty of wood much more than one might remember from the past. For example, dual-embossing is a newer process that reveals a much more realistic grain pattern. With this level of ingenuity, wood-alternative deck boards can capture the texture of a natural hardwood.
How much maintenance is involved in owning a composite deck? No more than you can tackle with a broom and bucket of sudsy water. Because composite decking is generally comprised of wood fiber and recycled plastics, it's inherently low-maintenance because it will never splinter, crack or warp. Several manufacturers also reinforce products with an added layer of protection from the effects of weathering. For example, we designed our bamboo-capped composite deck boards with an innovative I-beam shape that allows for enhanced ventilation. With increased airflow, the decking system stays free of debris build-up more than wood and also dries quicker.
What advantage does composite decking have over pressure-treated wood? We can answer this without hesitation: durability. Since the material itself is designed to resist fading, staining, scratching and moisture, composite decking is much less susceptible to deterioration compared to wood decking. Because it's extremely resilient and can handle whatever Mother Nature throws its way, its well-suited to endure wherever you call home, from rugged snow-shrouded landscapes to salt-filled air along misty shorelines.
Are composite decks expensive? Not in the long-term. Although the upfront cost of alternative decking materials can be higher than lumber, a composite deck will pay dividends long after your initial investment. Since it doesn't require much in the way of sweat-inducing upkeep, you will garner considerable savings on the cost of materials and labor. In stark contrast, a neighbor with a pressure-treated wood deck will likely need to sand, re-stain and seal their surface boards every few years.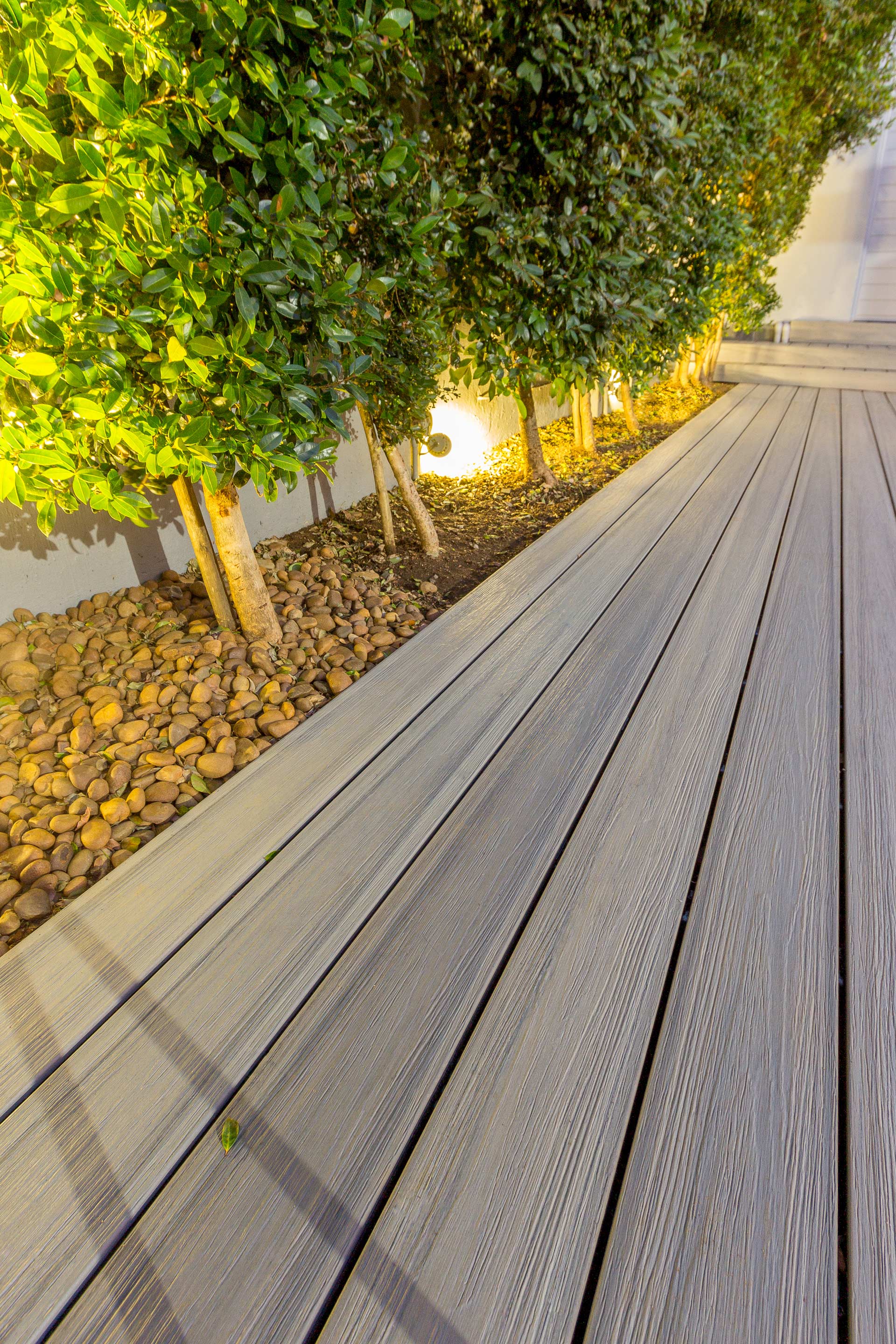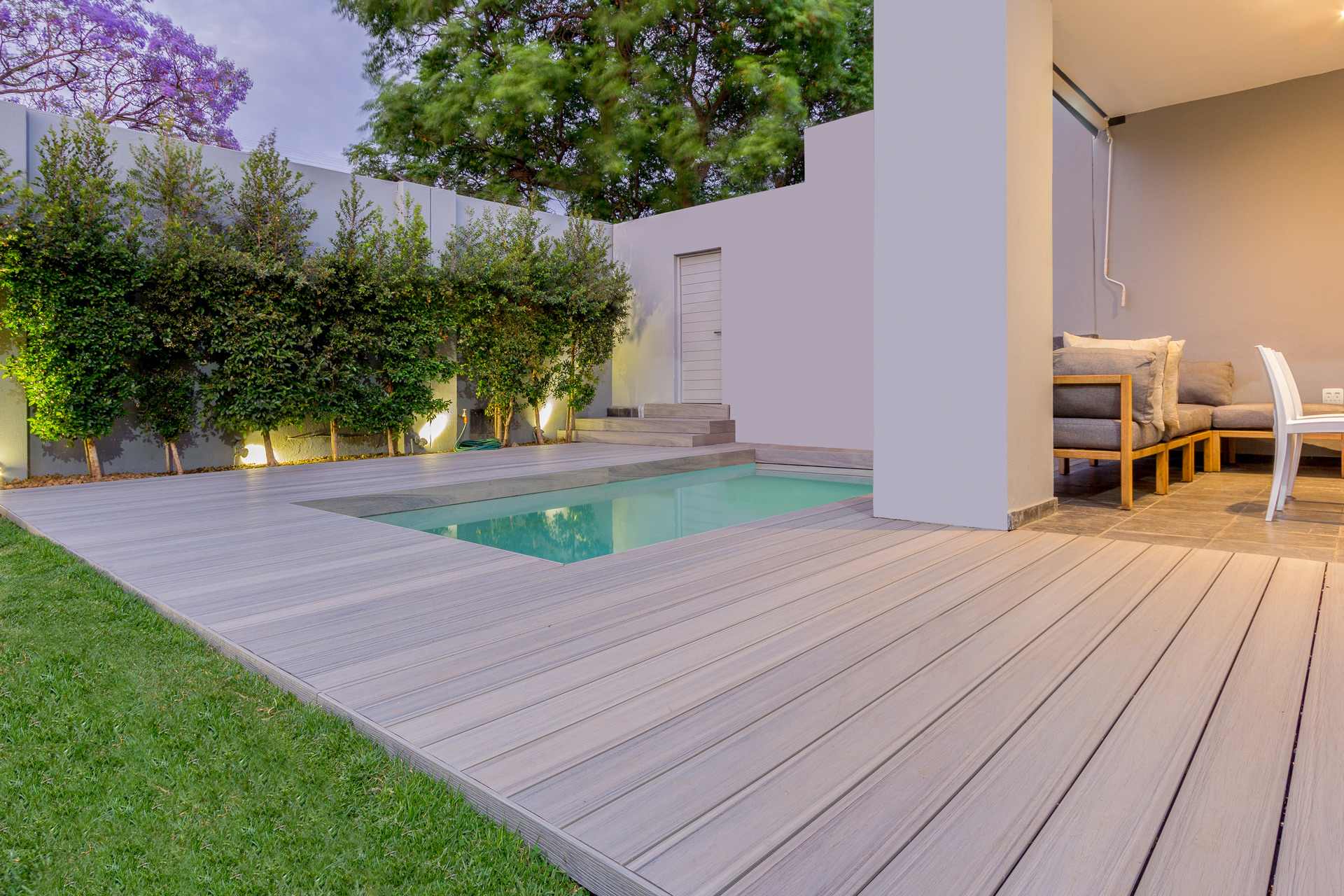 How long does composite decking last? Decades (often more). Because its high-performance by design, composite decking withstands weathering effects and stands strong for several decades. In fact, we back our deck boards with 25-year warranties. On the other hand, a standard wood deck will typically need to be replaced every 10 to 20 years.
Ready to become the trailblazer of your neighborhood? Consider our Infinity I-Series composite decking. A high-value solution, this decking alternative checks the boxes when it comes to long-term performance and superior wood-emulation. Curious to see how this product might look in your own backyard? Explore our new FortressView™ visualizer.