From peaceful morning snowfalls to cheer-filled celebrations with friends and family, winter brings several opportunities to enjoy the season on deck. While the weather requires a bit more effort to enjoy time outdoors, a little planning and upkeep can transform an outdoor deck into a cozy all-season wonderland.
Check out these top tips for maintaining composite and PVC decking this winter and enjoy more time outside all year long.
Sweep away debris lodged between deck boards before guests arrive: Leaves and dirt can pile up pretty quickly on a deck if left unattended. As they begin to decompose, retained moisture can cause mold growth between deck boards and tannin from leaves can stain a deck surface. To prep for winter gatherings and prevent maintenance headaches down the road, sweep away debris with a stiff broom. "Clearing gaps will allow air to pass and help keep your decking system dry and free of foliage," notes Fortress' own Toby Bostwick in a Family Handyman article.
Good to Know: Some composite deck boards are designed in shapes that allow for enhanced ventilation, like an I-beam shape, for more breathing room between and below the deck surface. Also, select PVC decking features anti-microbial properties for a mold-free, hygienic surface.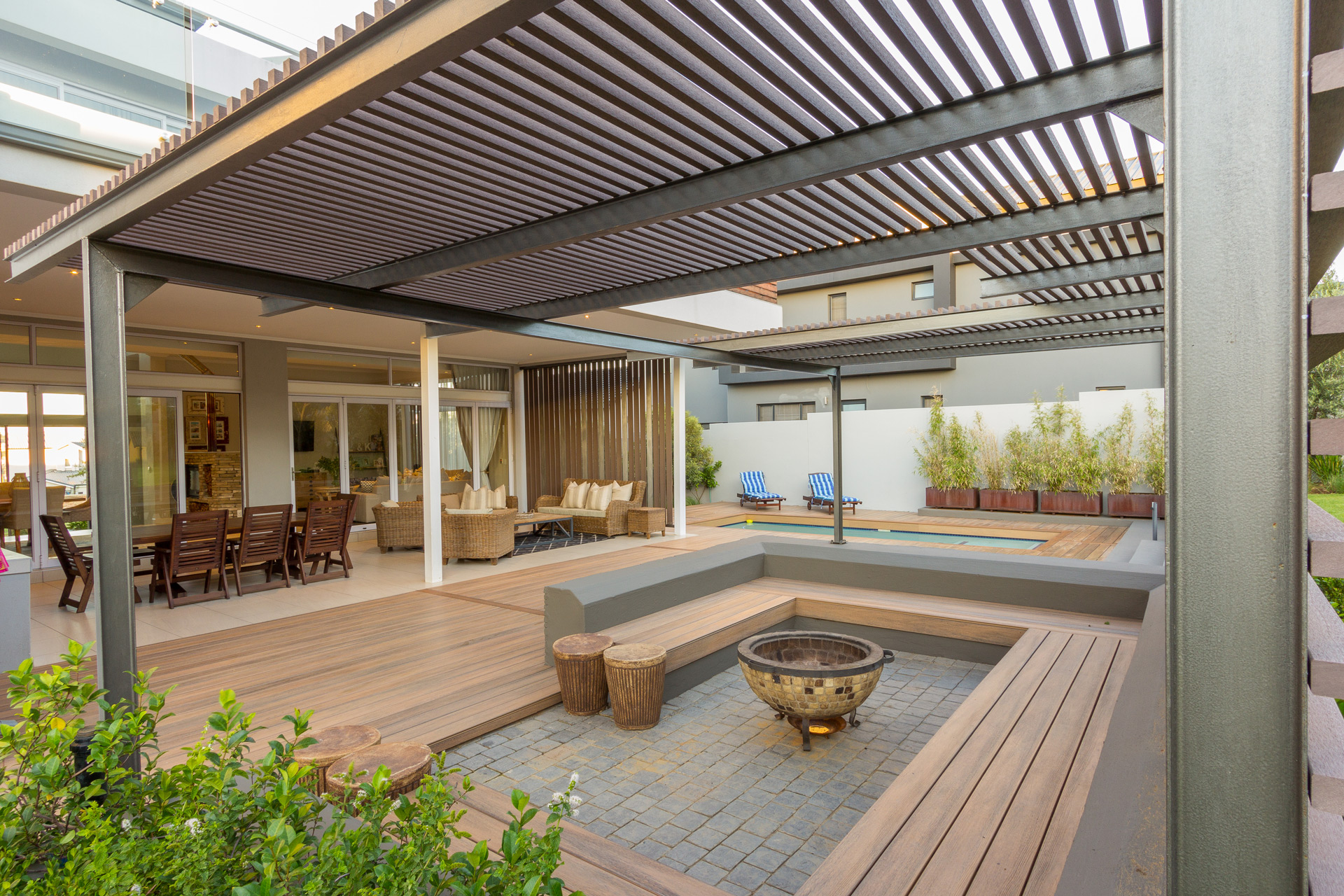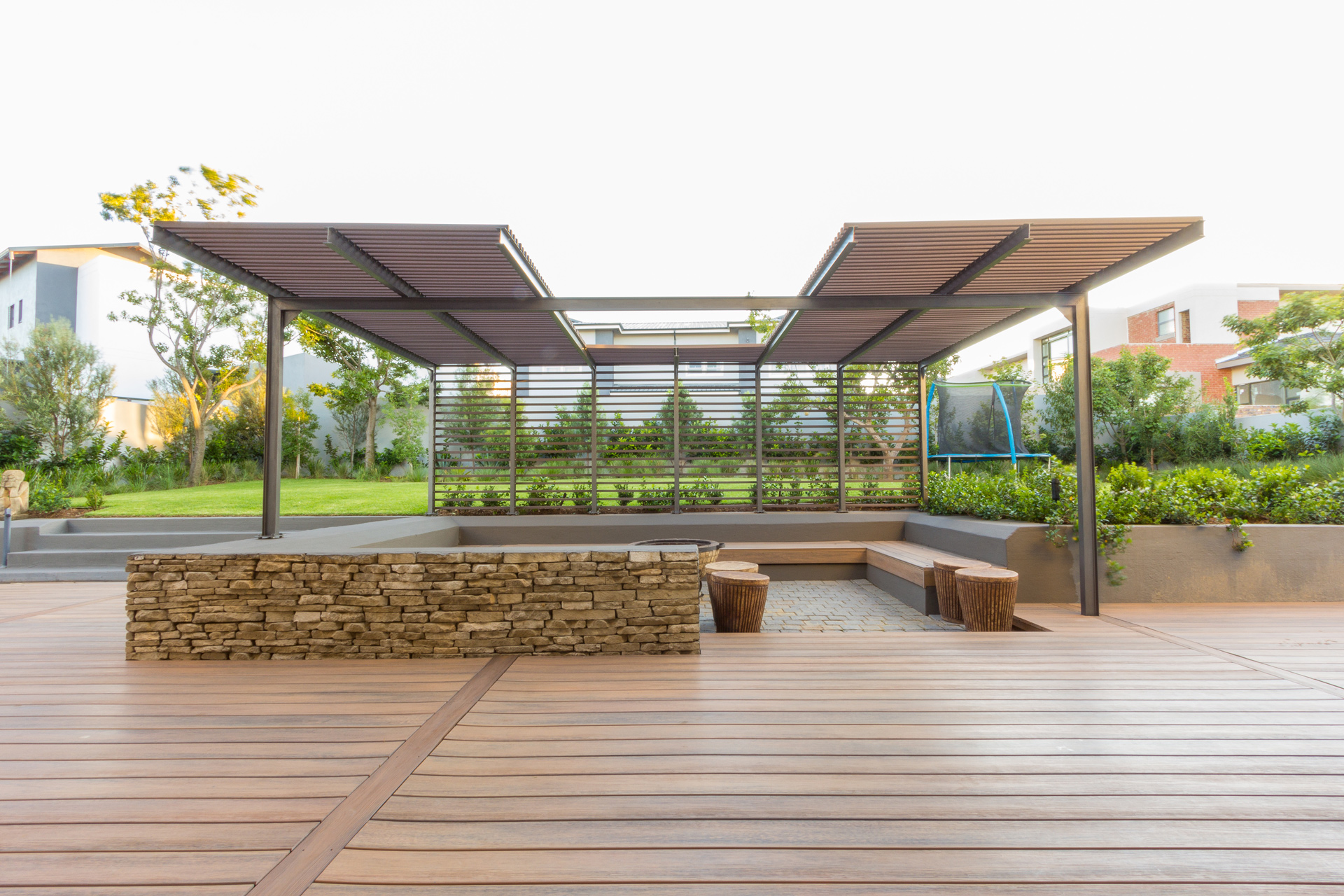 Keep decks safe underfoot by removing sitting ice with a plastic shovel: As snow falls, freezes and thaws throughout the course of winter, snowmelt can seep into crevices and trap moisture between deck boards. To clear a safe walkway on deck, simply run a plastic shovel lengthwise across a deck surface. Then, pour a manufacturer approved "ice-melt" to remove sitting ice. Be sure to avoid ice melts with added color and sand, as they can act like sandpaper on composite and PVC decking and buff away embossed surfaces. Similarly, stay away from metal shovels – they can nick even the most durable of decking materials.
Erase stains and spills from seasons' past with common household cleaning items: Accidental spills from year-round entertaining can happen. With common household items and a little elbow grease, composite and PVC deck care is simple and effortless. To avoid unsightly grease stains from summer barbeques and fall tailgates, scrub up spills a soft bristle brush, water and soap or gentle dishwashing detergent. To remove hard water stains from calcium buildup left behind from snow, turn to a gentle scrubbing brush and splash of white vinegar.
Create a warm ambiance with outdoor lighting: Sometimes fending off winter's harsh elements is only half the battle. To transform a frosty deck into a cozy venue for seasonal celebrations, consider adding LED lighting and accessories. Illuminating an outdoor space can help extend evenings after shorter winter days arrive, making it easier to maneuver from point A to point B without stumbling in the dark. Accent lighting can also help define a deck's design aesthetic and create a visual transition from indoors to out.
Good to know: Installing LED outside lights on railing post caps is a popular way to define a deck's perimeter and support proper wayfinding.
With a little preparation and seasonal spruce up, outdoor living rooms can be enjoyed year-round. To learn more about composite and PVC decking that stands strong in all seasons, head over to https://fortressbp.com/decking.