While there are many surfacing materials that can be used on the exterior of your home, wall cladding is one that is gaining traction with today's homeowners. So, what is wall cladding? And what makes it such a popular surfacing option in modern home construction?
The anatomy of wall cladding
In residential building, the term "wall cladding", commonly known as rainscreen application, refers to the external covering of a home's exterior wall. This structure is commonly comprised of cladding boards that rest on top of a water-resistant barrier and drainage planes applied to the surface of your wall. In application, this type of exterior wall covering promotes convection of exfiltrate and water vapor through both top and bottom ventilation.
Wood vs. alternative cladding materials
While it is common for cladding boards to be made of wood, today's expanding material options have given rise to a new wave of wall cladding among homeowners—wood-alternative cladding. Made of durable materials like composite or PVC, wood-alternative cladding options can be used to better protect against the elements while boosting curb appeal. With the ability to closely emulate wood's sought-after grain, texture and warmth, today's wall cladding is a standout option for modern home's external surface.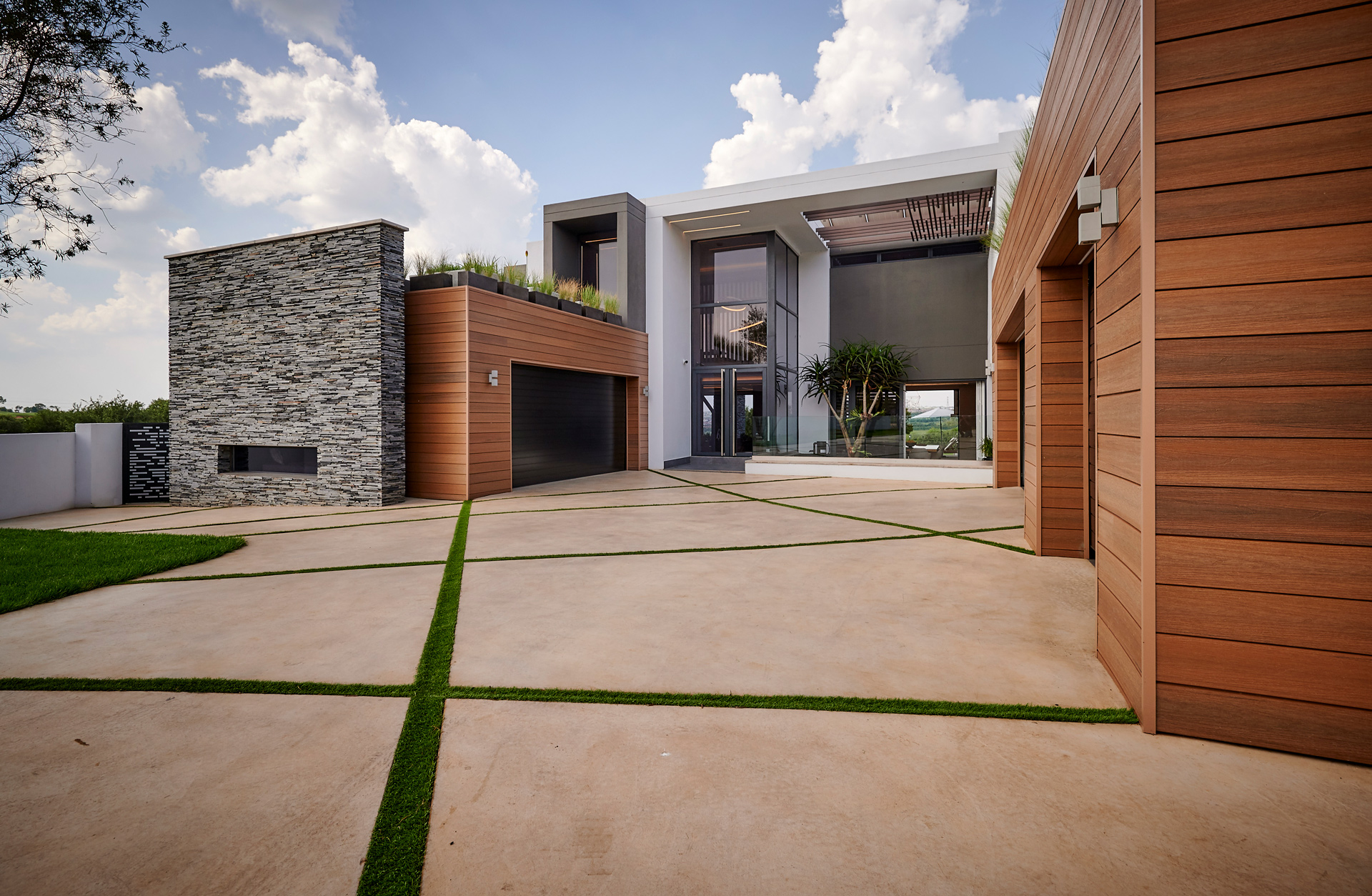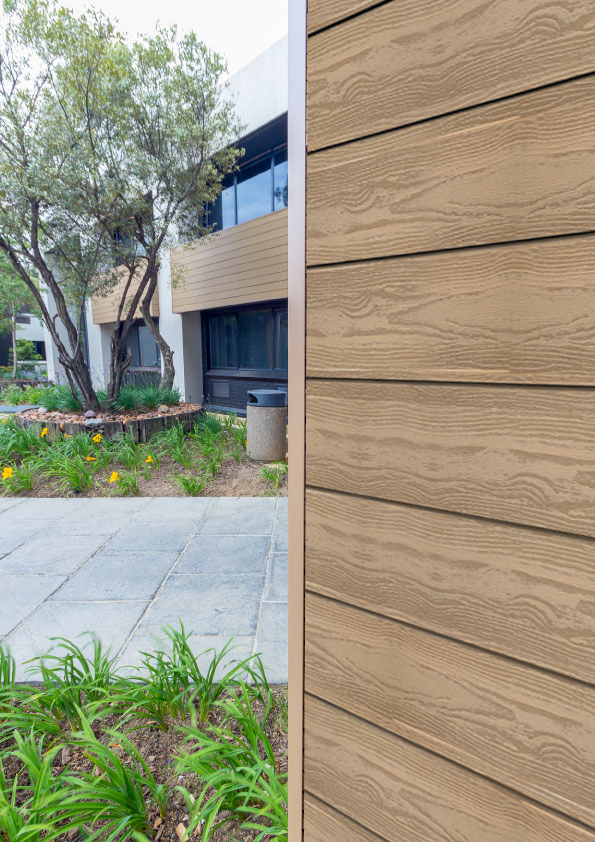 Key benefits of wall cladding
To see how the benefits of wall cladding can play out in modern homes, here's a closer look at the benefits of composite and PVC cladding – one of today's advanced exterior options.
Aesthetic elegance
A stylish façade can say a lot about a home—it can showcase design, innovation and character. And for those who want to spend less time on the installation process and more time on their creative home exterior vison, cladding materials like Fortress' Infinity ® capped bamboo-plastic composite cladding boards offer lightweight profiles. This not only makes installation a breeze, but it also allows for unlimited design potential. It's possible to orient these boards in any direction, mix and match colors, or use them in multidimensional applications to create unique façades and design concepts. And, thanks to advanced manufacturing techniques in coextrusion, cladding boards are now available with non-repeating grain patterns and enhanced wood textures. These boards are able to deliver the same beauty and richness of tropical hardwoods, so homeowners can still enjoy the look of modern sophistication.
Weatherability
Given that wall cladding is your home's first line of defense against the elements, it's important to consider moisture, UV degradation and fade resistant properties. Among mainstream cladding materials, few are as weather resistant as PVC. For example, Fortress Apex capped bamboo PVC cladding boards are encapsulated with a high-grade acrylic polymer that provides the topmost barrier of protection against water infiltration. Additionally, this material delivers outstanding UV performance, protecting boards from staining or fading issues.
Plus, to further defend against weathering effects, boards are installed over a water-resistant barrier applied directly to the surface of the wall with a porous furring material that creates a drainage plane to allow for optimal ventilation and moisture.
Sustainability
In addition to superior weatherability and design options, composite and PVC cladding also contribute to green building initiatives. In fact, while wood cladding often contributes to deforestation and requires the use of toxic chemicals to maintain its good looks, capped bamboo PVC and capped bamboo-plastic composite cladding from Fortress Building Products are created with reused, recycled and renewable ingredients in a solar-powered and eco-friendly production process. Not to mention, the holistically manufactured cladding is made from strong, safe and sustainable bamboo and recycled plastic. The boards require simple maintenance with no harsh chemicals needed.
Fortress Building Products has you covered
Whether it be for style, durability or sustainable composition, if you're searching for ways to enhance your home's exterior, look no further than wood-alternative wall-cladding such as PVC and composite. And with a variety of ways to customize boards and installation guides at the ready to walk you through the process, Fortress Building Products is eager to help you kick off your exterior wall project.