When some homeowners think about backyard sustainability, they might imagine some seemingly impossible demands, like never using the garden hose again or turning their yard into a field of wildflowers. While reducing water-use and gardening with native plants are ecologically sound practices, earth-friendly outdoor living should encompass all parts of a backyard—from sustainable building materials to water-wise landscaping to low-impact lighting. Here are five creative ways homeowners can create an environmentally friendly outdoor living space without sacrificing an ounce of luxury.
1. Switching to sustainable lighting
2. Using recycled materials like steel
3. Building with ecofriendly decking and ecofriendly fencing
4. Reducing and repurposing left over materials
5. Creating a shaded oasis
1. Switching to sustainable lighting
One of the easiest first steps to a sustainable backyard is to install LED lighting on a deck. LED lights are up to 80 percent more energy efficient than traditional lighting. Not only will this translate to lower energy bills, it can also help minimize greenhouse gas emissions by almost half a ton per bulb. Select manufacturers also offer downward facing accent deck lights that comply with Dark Skies Initiatives. These initiatives reduce light pollution that affects migration patterns of birds and butterflies as well as the natural lifecycles of fireflies.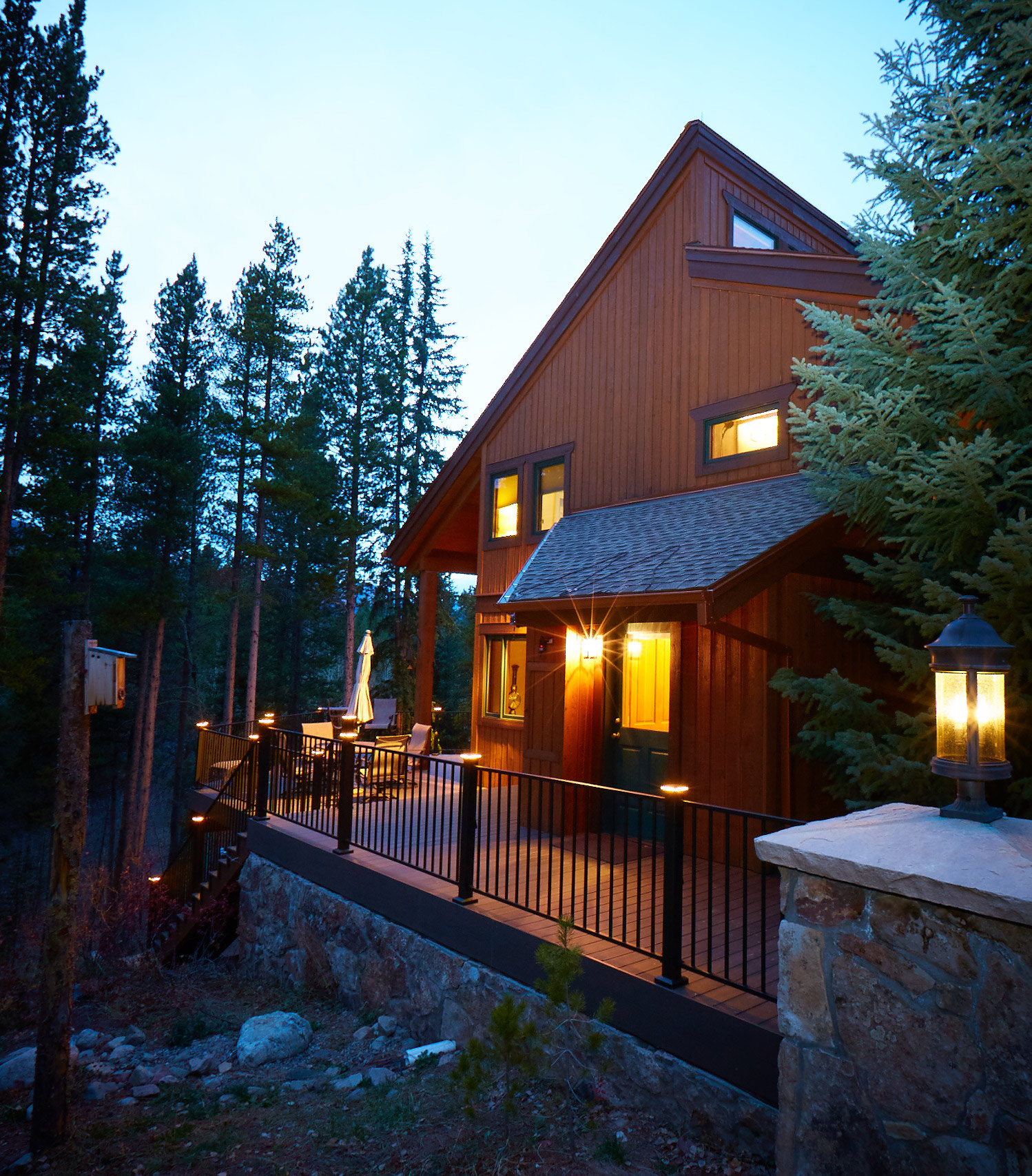 2. Using recycled materials like steel…
Creating an ecofriendly outdoor living space includes building with green materials. While traditional wood may seem like the most sustainable building material, its yearly upkeep requires toxic chemicals that can end up in groundwater. These chemicals also prevent traditional wood decking and fencing from being recycled when they eventually need replacing. Steel products, like Fortress Building Products' steel deck framing and sustainable deck railing, only require soap and water for their routine maintenance, so they are safe for the environment. Further, these long-lasting and durable outdoor living solutions are recycled and fully recyclable, reducing the energy and water needed to produce them.
3. Building with ecofriendly decking and fencing
In addition to building with steel, using earth-conscious decking and ecofriendly fencing can be another step toward a green outdoor living space. But what is the most ecofriendly decking and fencing? Composite materials do not need the harsh chemicals required for traditional wood upkeep. They also have a lifespan that outmatches traditional wood and vinyl. Further, composite decking and fencing from Fortress® use recycled plastic and bamboo fibers, a strong and sustainable building material, and are manufactured using 100 percent solar power for a process that is pollution free and emits no greenhouse gases. All these attributes make them some of the most low-impact options on the market today.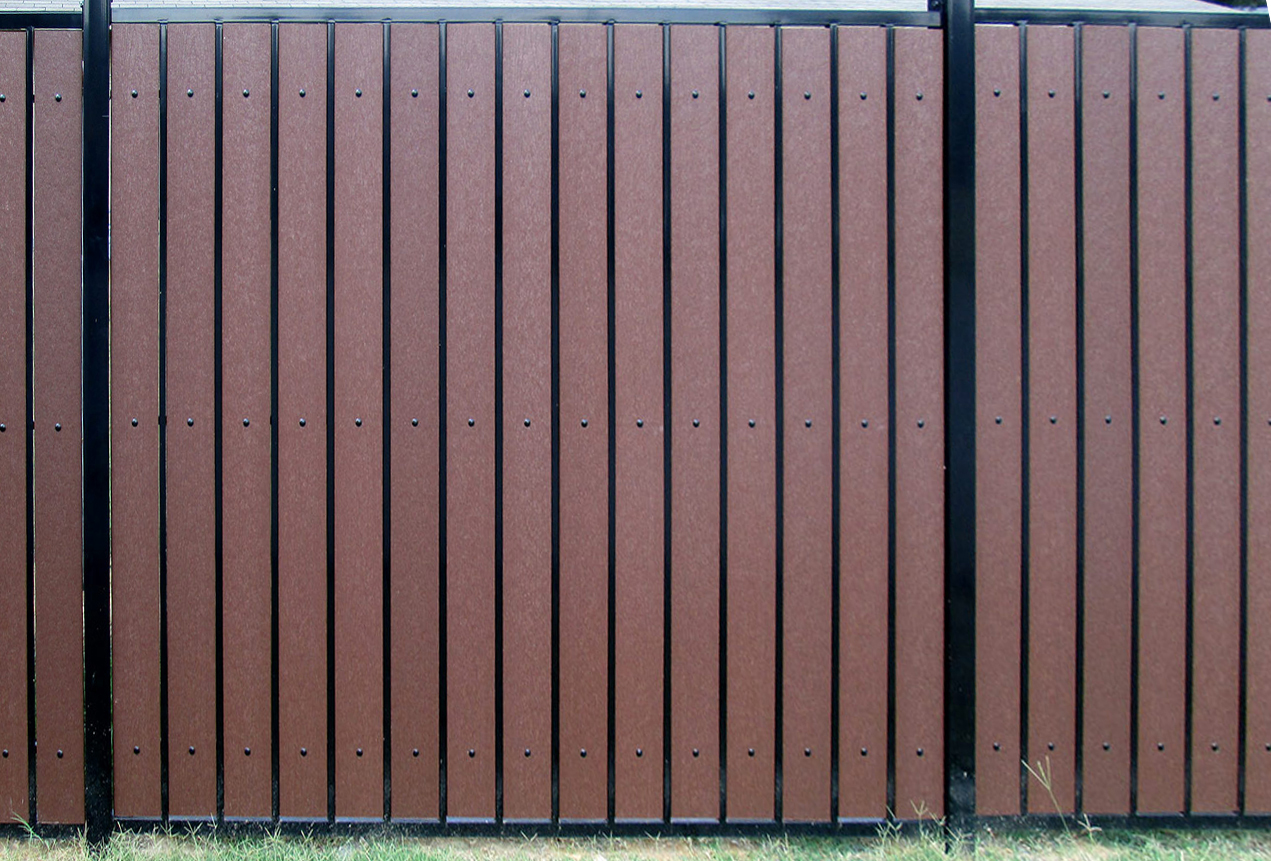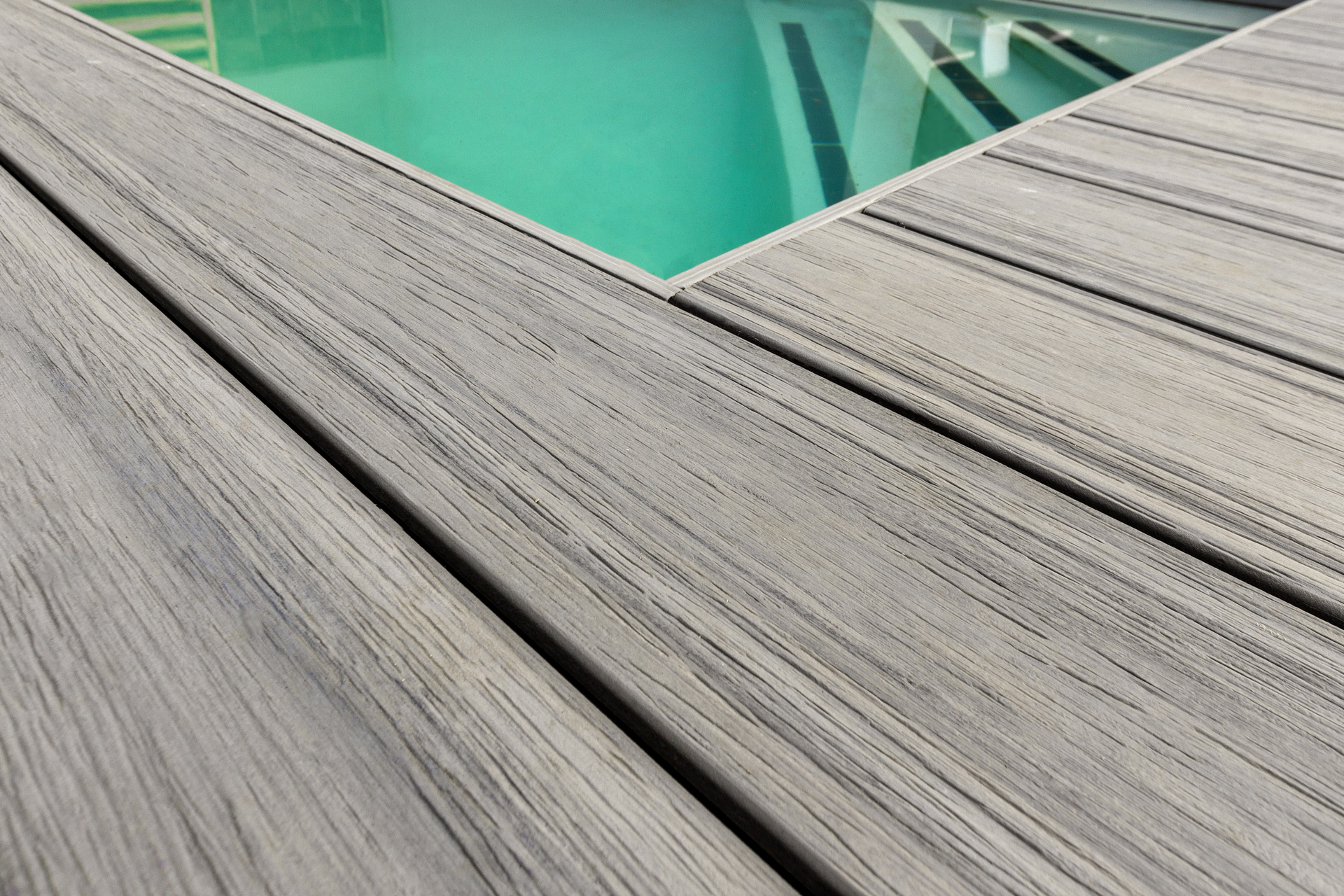 4. Reducing and Repurposing
Sustainable steel and composite materials can often create stunning decks, fences and railings with fewer leftover materials due to their increased strength and durability. That said, most outdoor living projects will result in some waste. With the right planning, DIYers can reuse and repurpose any leftover material from their sustainable composite decking and fencing for outdoor furniture, raised gardens, compost bins and more. Not only does repurposing leftover materials for DIY projects keep materials out of landfills, it can also support green landscaping. It should be noted that extra cuts to composite decking will produce microplastic debris, so DIYers who want to reuse leftover composite materials should plan these projects before making the first cut. Because these materials are rot- and insect-resistant, they will last for a long time even with the added moisture of gardening and composting.
5. Creating a shaded oasis with a steel pergola
During the summer months, energy consumption can skyrocket as homeowners crank up the air conditioning to keep the indoors comfortable. Creating a shaded area with a steel pergola can offer some relief from the heat while giving AC units a chance to rest. When faced properly, these open structures let breezes roll through their shade-dappled interiors to mellow even the hottest days—all without the use of fossil fuels. Plus, steel pergolas provide all the same ecological benefits of sustainable steel deck framing.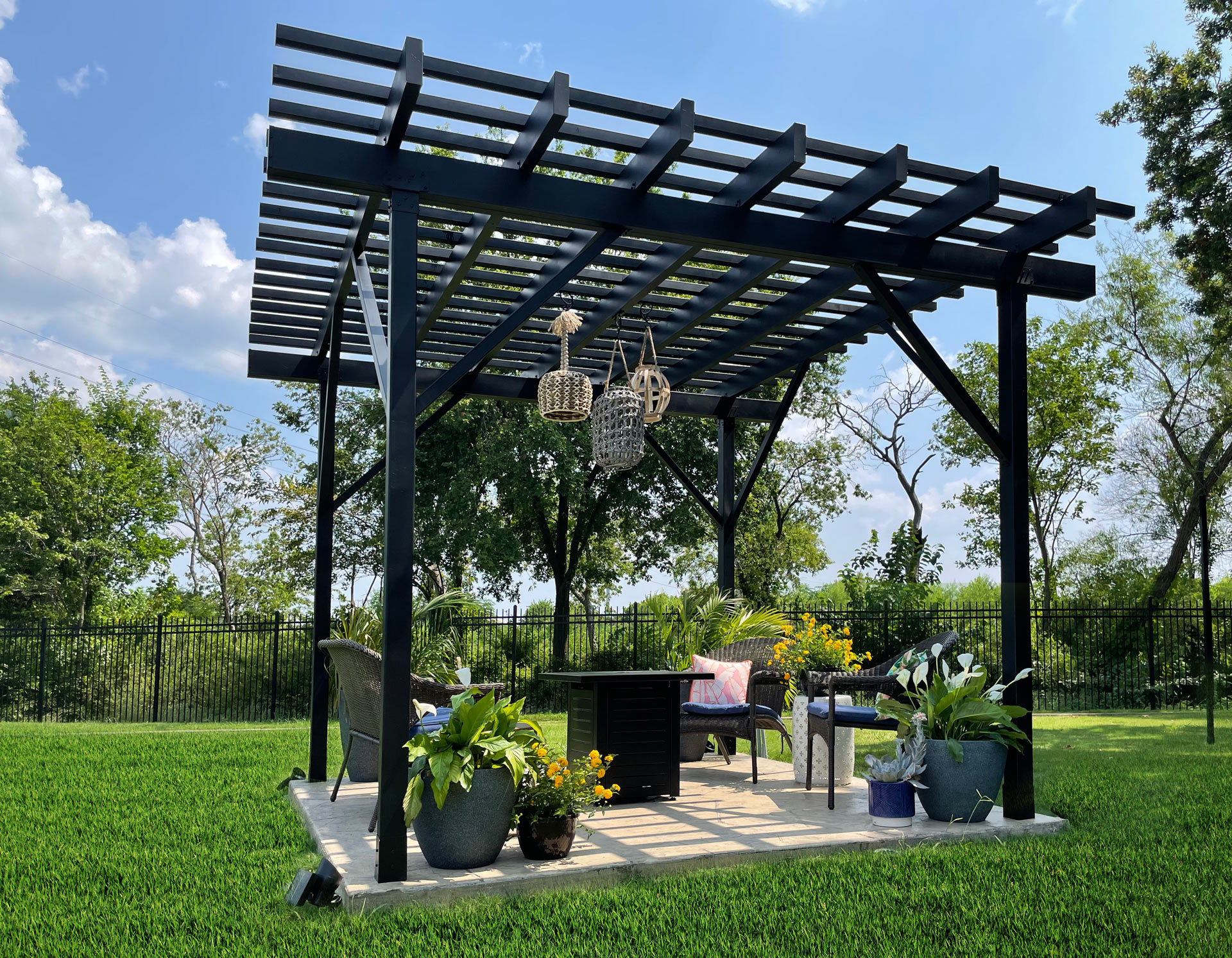 Outdoor living products that fortify the future
Answering the question, "how can an outdoor space be sustainable," requires looking beyond landscaping. Because all the elements of a backyard can help create an ecofriendly outdoor living space, homeowners should consider each feature from manufacturing to upkeep and replacement.
Fortress Building Products uses sustainable manufacturing and packaging that reduces Styrofoam. Whether as a stand-alone unit or a part of a unique outdoor living system, these products are quick and easy build and can be maintained for years with little environmental impact. Steel and aluminum Fortress products can be also recycled at the end of their service life to reduce waste. These are just a few of the ways Fortress is fortifying the future and proving sustainable does not have to skimp on style.