Over the last few years, backyards have become a sought-after, flexible space to accommodate working from home, unwinding after a long day and spending time with loved ones. This increased use of outdoor living spaces has made deck safety a top-priority for many homeowners. While deck safety is a year-round concern, it is especially relevant in the summer when homeowners clock more hours on their decks. For those looking to upgrade their outdoor living space this year, they want to build a deck that will be dependable for many summers to come. And for those with an existing deck, they want to know their deck is as safe as possible.
As the North American Deck and Railing Association (NADRA) states, homeowners need to inspect their entire decking system (framing, surface boards, railing) regularly to ensure its structural integrity. Further, routine inspections can also "help extend the deck's life-span, improve appearance and increase livability." To reap such substantial benefits, what should homeowners look for during inspection? How can they safety proof a deck? While there is no single, universal answer, homeowners who choose the best framing, decking and railing materials, install them correctly and take care of the finished deck can increase their deck's safety factor as well as extend its lifespan.
1. Start with strong building materials
Prioritizing deck safety begins with choosing the right materials for framing, deck boards and railing. Even though wood is a traditional deck building material, it is not without flaws. Rot, insect- and weather damage can create unsafe conditions for even the most well-maintained decks. For example, wood frames will deteriorate after long-term exposure to moisture. While easily noticed in railing and surface boards, wooden deck framing can also be affected, creating collapse-risk for the entire deck structure.
Alternative decking materials, like aluminum, steel and composite, are available to sideline these common problems from the get-go. Bamboo-based composite deck boards are invulnerable to rotting, warping, splitting and pesky insect damage to provide a sturdy and long-lasting deck surface that is virtually maintenance free.
Similarly, the frames that support these composite deck boards, when made from steel, can resist corrosion, deterioration and combustion. Steel not only provides a strong, durable and lasting framing system for decks and deck stairs, it is also inherently low maintenance.
Further, steel deck railing can extend all of the advantages of steel to the perimeter of any deck. Industry-leading manufacturers have developed pre-welded and bracketed railing solutions that maximize system strength and rigidity. But homeowners who want the durability of pre-welded bracketing systems are not just limited to steel. Aluminum railing can offer the same simplicity and corrosion resistance of steel with a lifetime warranty.
2. Build right the first time
As with most substantial home renovation projects, decks and railing must adhere to local and international building safety codes. The International Residential Code (IRC) establishes a standard, but local codes may be more stringent. Homeowners looking to build their own deck are encouraged to check their city's requirements, which are often listed on the city's website.
However, these codes can be difficult to understand. As such, consulting with a deck safety inspector or a decking contractor can not only save some potential head-scratching but also help ensure the project fulfills all deck safety requirements. To help put homeowners in contact with qualified decking professionals, Fortress Building Products has a preferred member listing that is searchable by zip code. Whether a homeowner is looking for a quick consult or a crew to create their dream outdoor living space, these contractors can help build a deck right the first time.
3. Keep your deck safe for years to come
After installation, homeowners should perform routine upkeep to extend the lifespan of their decks. This can range from having inspectors check the integrity of the deck and railing to ensuring the tightness of fasteners. For wooden decks, routine maintenance, like refinishing deck boards, can be both time-consuming and expensive. Required sealing and staining for wooden decks can also result in harmful chemicals draining into nearby soil and water sources. Even when routine maintenance is meticulously kept, wood decks will eventually need to be replaced.
Composite deck boards are stronger, more durable and require less maintenance than their standard wood counterparts. There's likely no amount of light composite decking care that can't be tackled by a broom and bucket of sudsy water. Available in wood-emulating grain patterns and finishes and backed by 50-year warranties, composite decking from select manufacturers promise to look amazing and provide long-lasting deck safety in the most extreme conditions.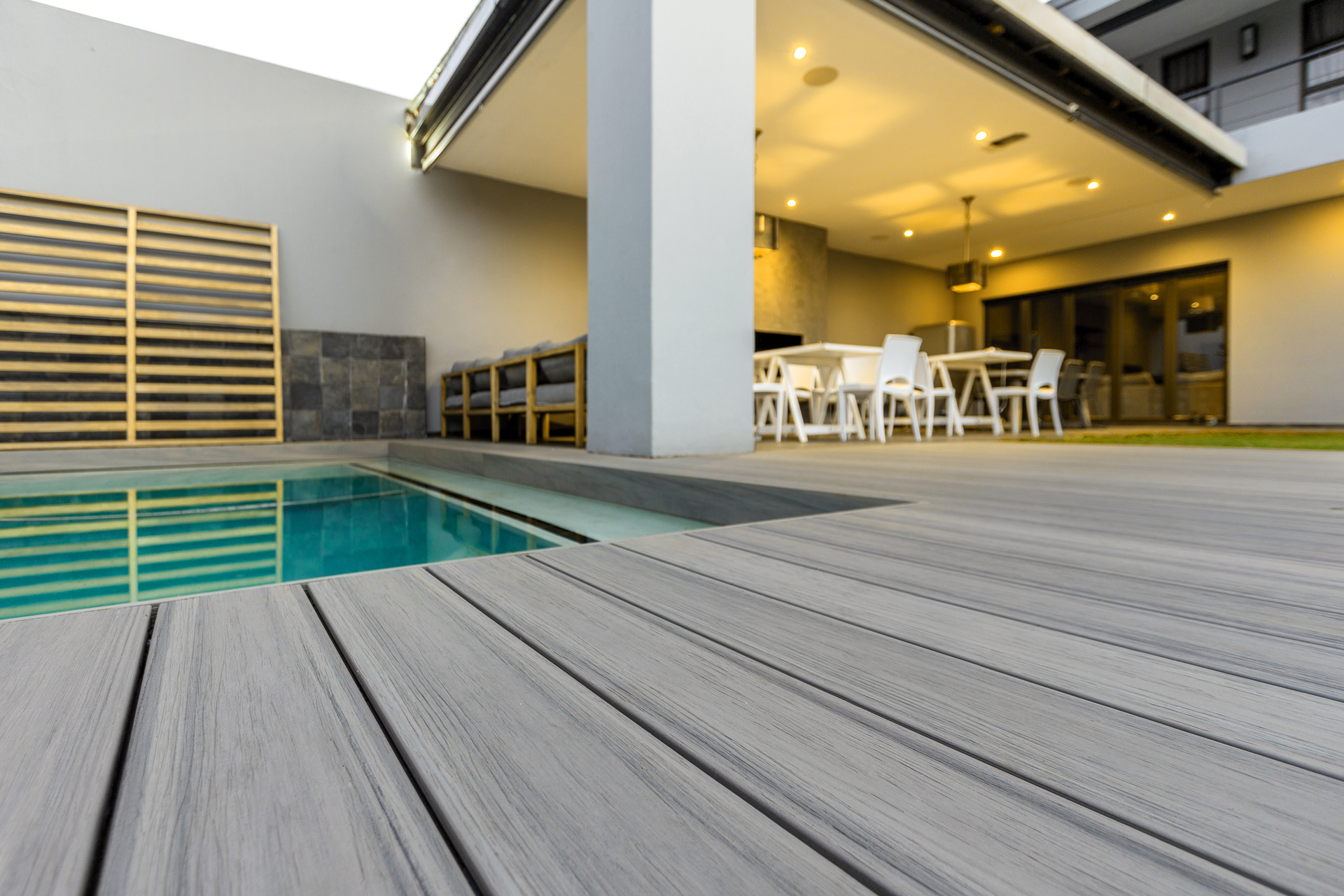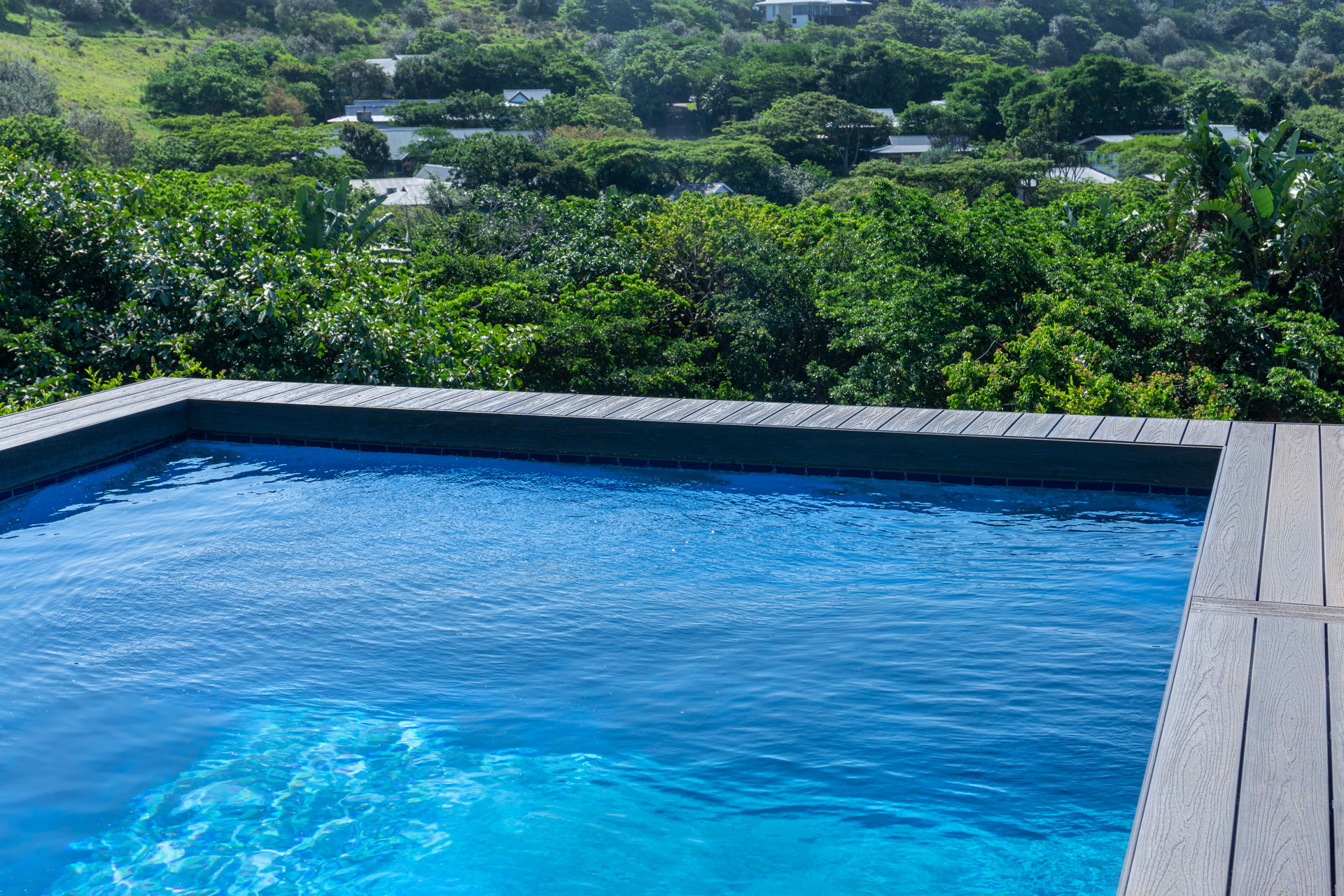 Deck safety is a process not a result
Homeowners looking to upgrade their existing deck or build a new one should understand that elevating deck safety is a continuous process. Each one of the above points can help a deck be safer, but none of the points are adequate on their own. Ensuring deck safety from the ground up means considering the entire deck system (its framing, decking and railing). To safety proof a deck, homeowners should choose the strongest materials, install them correctly and work to maintain them throughout their lifespan.
You may also like:
Is Composite Decking Worth It?
Deck Stairs 101: Why Deck Stairs Aren't as Complicated as You May Think