Take a moment to picture an old lakeside dock. Beneath your feet you see the dock is grayed, weathered and splintered with uneven boards. Some of them are rigid underfoot while others have some give to them, making each step a little precarious as you walk toward the lake. Now, in your imagination, what material is this old rickety dock made of?
Wooden deck boards can warp, crack and lose their consistent appearance when they're exposed to the high-moisture, full-sun environment of a seaside or lakeside dock.
But composite decking for docks offers superior moisture and UV resistance, a safer walking surface and more. Keep reading for some of the key reasons why composite decking boards are an ideal choice for your dock.
Acrylic polymer caps provide 360-degree moisture protection
The deck boards on your dock will need to be able to stand up to constant moisture exposure. To protect wood decking against moisture damage, you'll need to frequently seal and stain them. Even with dutiful sealant applications to protect the boards' surface, though, their undersides will remain exposed and vulnerable to moisture damage.
An ideal decking solution for any application where moisture is present, composite decking boards with acrylic polymer caps are engineered to defend against water infiltration. Acrylic polymer caps provide full-coverage moisture protection without any need for staining or sealing.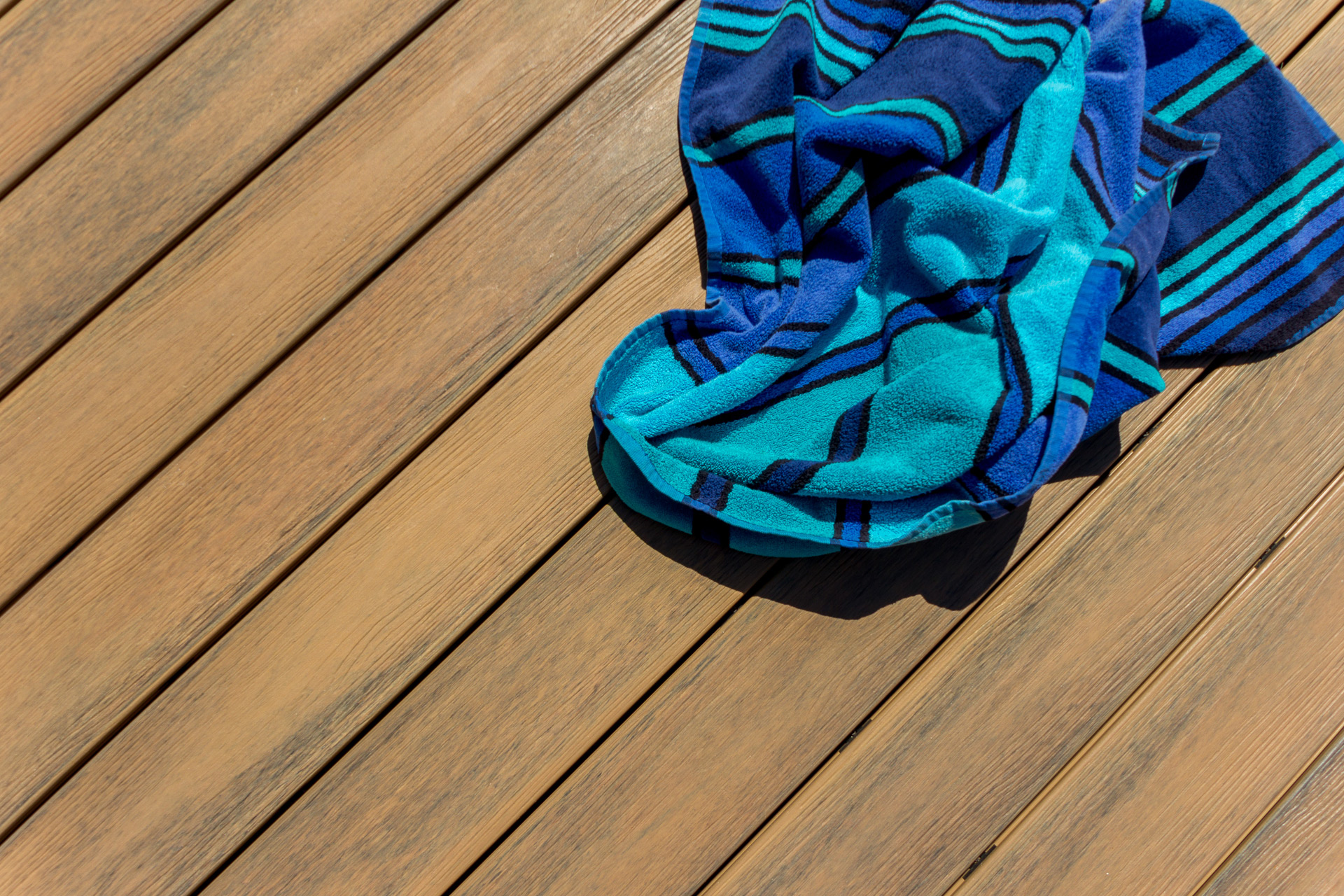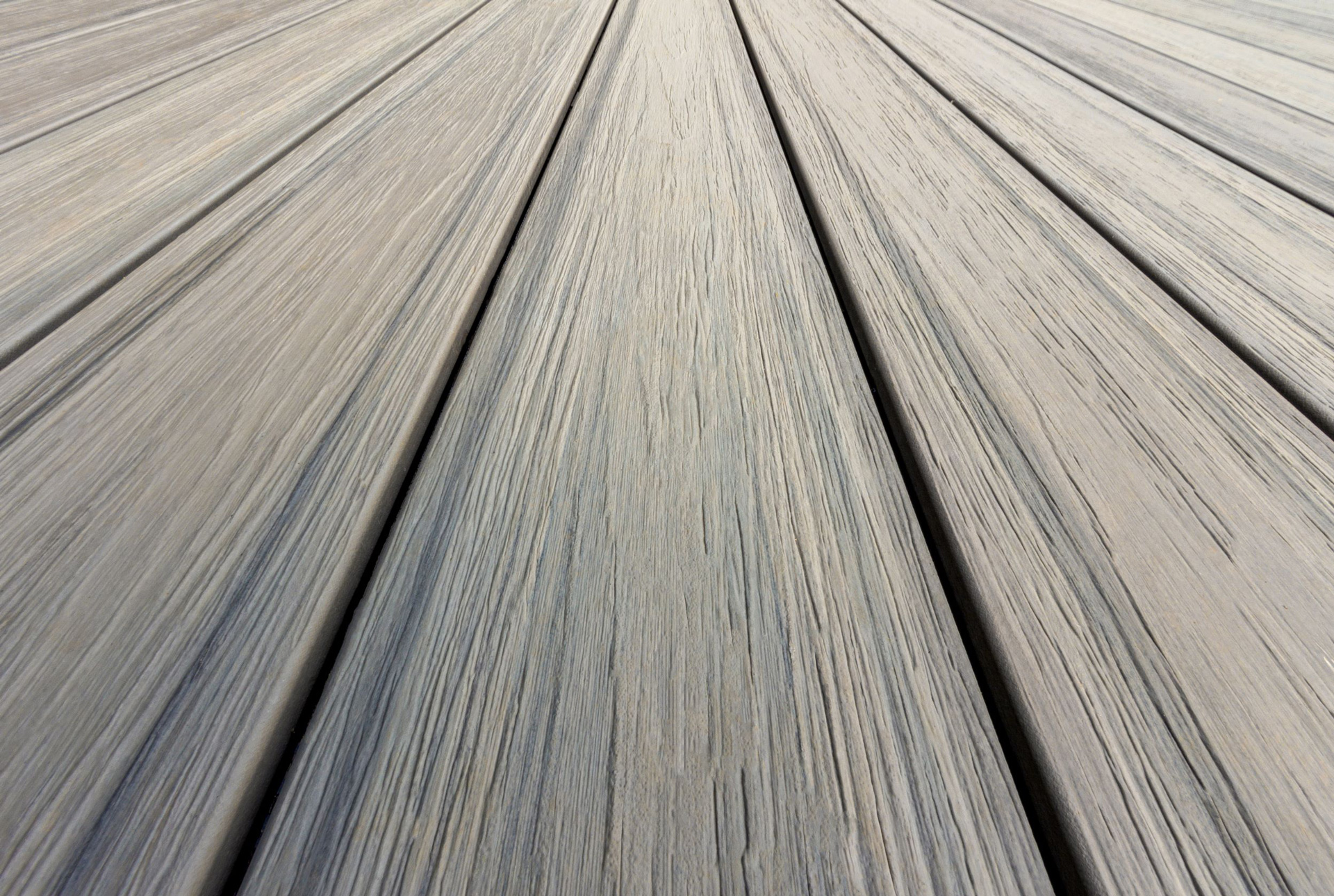 Resist UV damage with fade-resistant composite decking boards
The UV resistance of decking material is extremely important if it's going to be used on a dock. While a deck installed beside a house will be shaded for portions of the day, a dock is often exposed to UV rays from sunrise to sunset without the reprieve of a nearby structure's shade. In the case of wood, this constant sun exposure often leads to warping, cracking and discoloration, even if staining has been applied regularly.
Bamboo-PVC composite decking, on the other hand, defends against UV rays and the effects of weathering. So, it will maintain its vibrant aesthetic for years—no staining needed.
Composite deck boards are safer to walk on
The primary factor in determining the best decking for docks is safety. A safe dock will offer both the sure footing of slip-resistant deck boards and the predictability of a uniform walking surface. Many contractors—like Fortress® Preferred Contractor, Jake Johnson, of Stone Ridge Decking —have turned to Apex® capped bamboo-PVC composite decking specifically for its exceptional slip-resistance, citing its "added grip" as a key feature. Made from a blend of lightweight bamboo and a cellular PVC core, Apex's cutting-edge design allows it to expand and contract about 25 percent less than other decking. The board's consistent, uniform appearance provides a safer walking experience on your dock.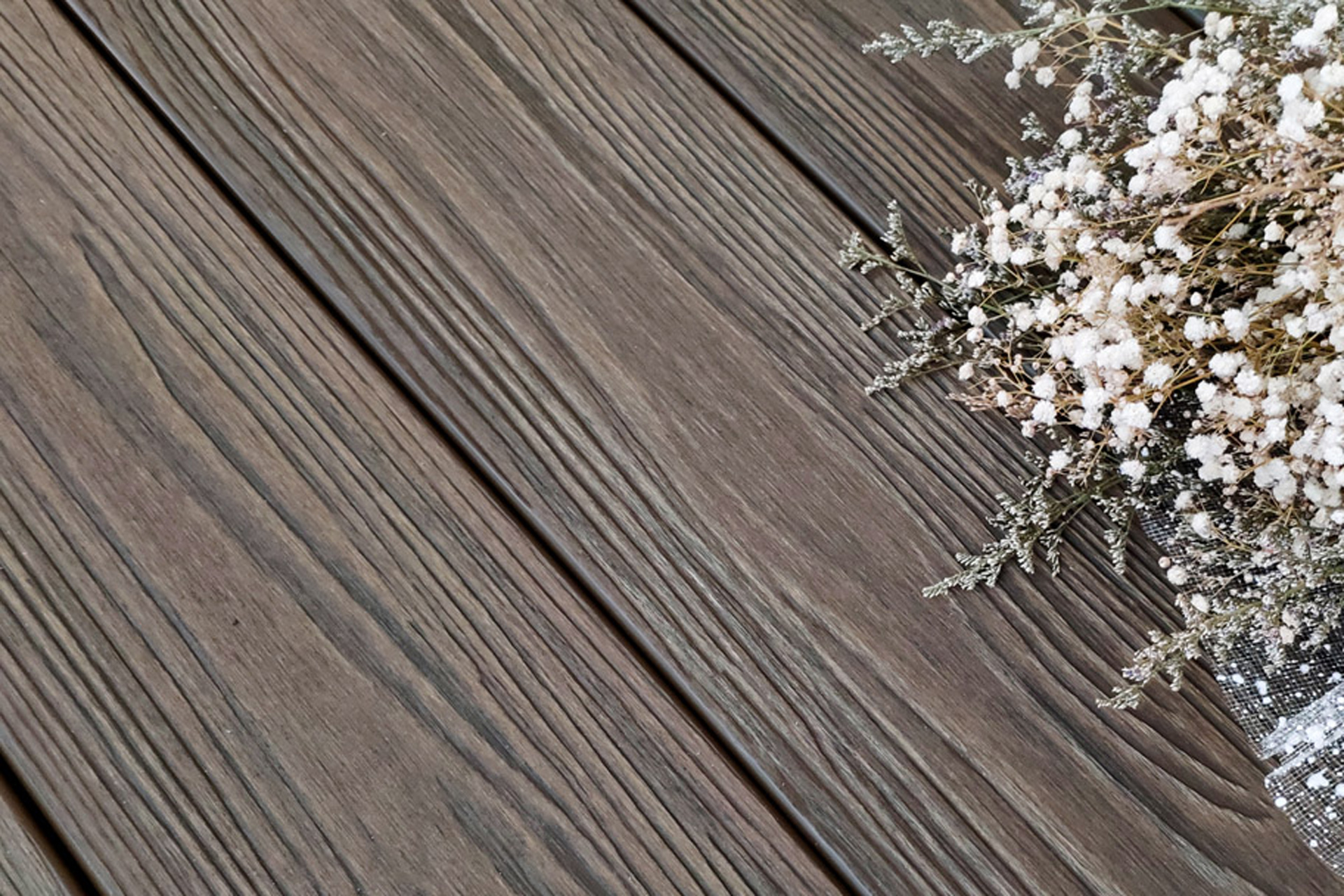 A low-maintenance deck means long-term cost savings
While wood decking is sometimes chosen to save on upfront costs, a closer look at long-term expenses can reveal that choosing wood over composite for your dock may result in you paying more money for an inferior product. Compared to high-quality composite decking, wood has a shorter service life, requires regular application of more expensive cleaning solutions, is more time-intensive to maintain and is more vulnerable to common threats (like moisture, fire and insect damage). The larger your dock, the more important factoring in maintenance costs becomes. A wooden marina dock, for example, can take many hours to stain and seal. You may want to hire someone to handle this time-consuming, unpleasant duty, which will quickly eat into any cost savings you may have initially experienced.
But if you go with a high-quality capped bamboo-PVC composite like Apex from Fortress Building Products, you'll get all these benefits plus the reduced moisture absorption and increased sustainability of its bamboo-PVC core—all backed by warranties that extend beyond 25 years.
Ready to take the plunge? Explore the full line of Fortress® product offerings to turn your dream dock into a reality.
You May Also Like:
HOW TO CHOOSE DECKING THAT LASTS
COMPOSITE VS WOOD CLADDING: WHICH IS MORE SUSTAINABLE?