Railing, whether on a ground-level deck or a high-rise balcony, is primarily there to keep occupants safe. But railing doesn't need to only serve one function, especially when used in outdoor commercial spaces. The right railing can help businesses and multifamily residences exude style, atmosphere and sophistication—while also ensuring occupant safety.
Outdoor steel railing options that feature pre-welded panels are not only code-tested and safety approved but also can cut installation time in half. With their ability to provide sleek profiles and integrate features like LED lighting, steel railing can be the last piece a building owner needs to create a modern outdoor commercial space that attracts users or potential renters.
Which steel is best for railing?
Steel offers strength that wood cannot. Further, because it is invulnerable to insects and rot, outdoor steel railing can sideline the inevitable decay of traditional wooden railing. This not only translates to safer outdoor commercial spaces but also fewer repairs and post replacements over the railing's service life.
However, not all outdoor steel railing is the same. Different carbon-to-iron ratios, finishes and styles all affect how the product will meet the needs of a particular space. For instance, if a property is near salt water, a 316 marine grade alloy would perform better than another alloy. For less extreme sites, outdoor steel railing that has been galvanized and coated with a premium finish can readily resist rust and corrosion, helping it will last year after year with little-to-no maintenance.
Outdoor steel railing creates modern profiles
With its increased strength, steel railing can have narrower posts and pickets than vinyl or wood options. When finished in black, these railings can all but disappear for a more open outdoor space. Likewise, when steel railing posts are used in conjunction with different panel infill options, like glass or cable, their ability to support open sightlines further increases.
In addition to sleek profiles, outdoor steel railing from select manufacturers is available with accent top rails and easy-to-install panel gates. These options allow for greater personalization so building owners can add their unique touch to their outdoor commercial space, setting them apart from neighboring businesses or complexes.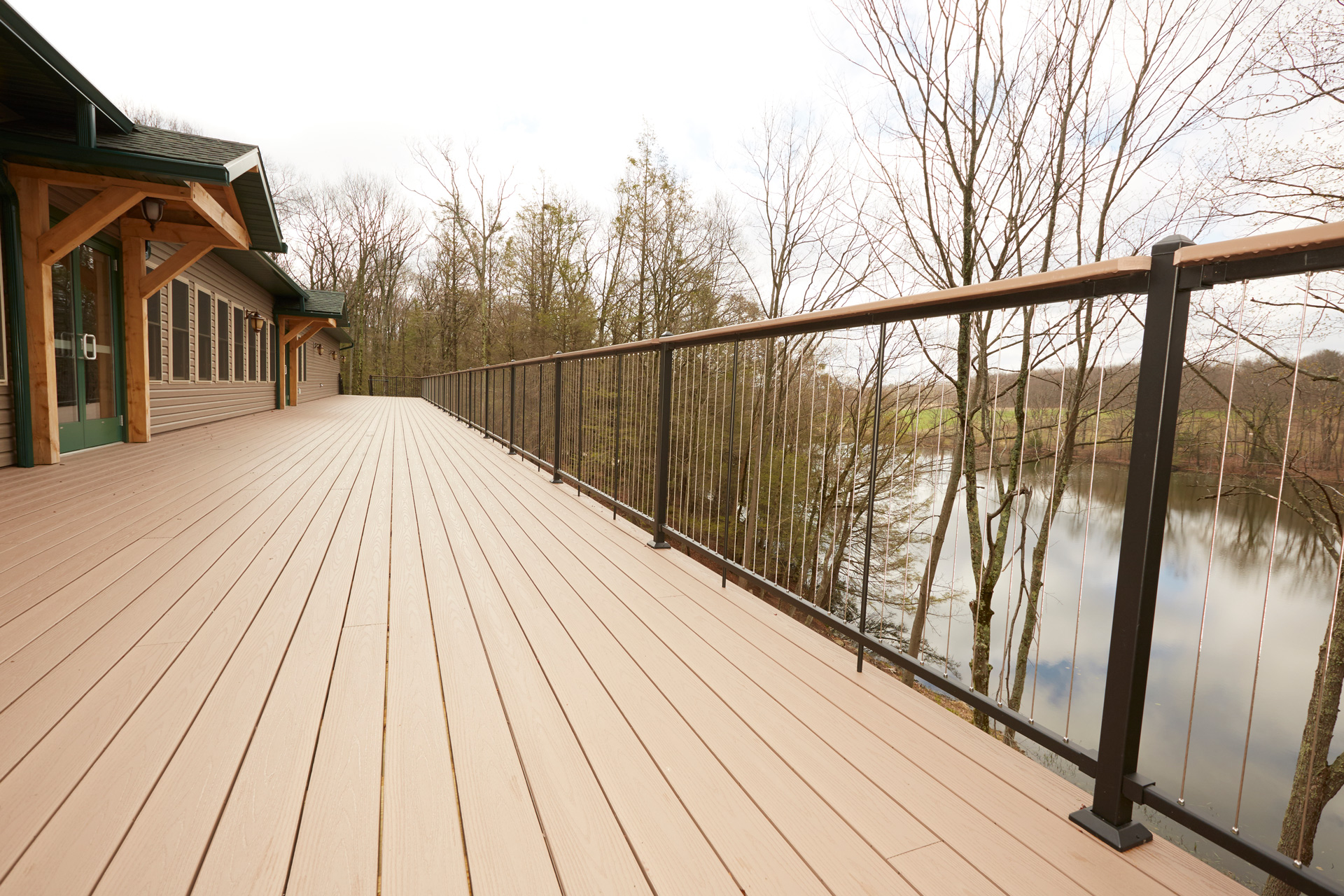 Integrating lights for a welcoming ambiance
Outdoor steel railing can also be compatible with LED lighting. From post caps to railing lights, these accessories can keep a warm and intimate atmosphere well after sunset—a must-have for restaurants with outdoor dining areas or multifamily residences with outdoor communal spaces. Whereas string lights can be easily damaged in storms, LED lights that are integrated into the railing design can stand up to harsh weather without shorts or broken bulbs.
And because lighting accessories from Fortress Building Products are energy efficient and meet Dark Sky Initiative standards, they can sustainably modernize a commercial outdoor space without disrupting migrating birds and insects.
Get out of the bronze-age with outdoor steel railing
Steel railing options from Fortress® can help turn any outdoor commercial space into a modern oasis. Their ability to preserve open sightlines with narrow profiles and compatibility with LED lighting systems can contribute to a distinguished and welcoming environment. Because their pre-welded panel systems provide code compliant safety, building owners no longer have to compromise design aesthetics for occupant safety. Finally, outdoor steel railing finished with an advanced powder coat can resist rust and corrosion for a stylish design that remains that way for years to come.
These steel railing options also work well with Fortress' complete line of outdoor living products to help create stunning and low maintenance commercial spaces.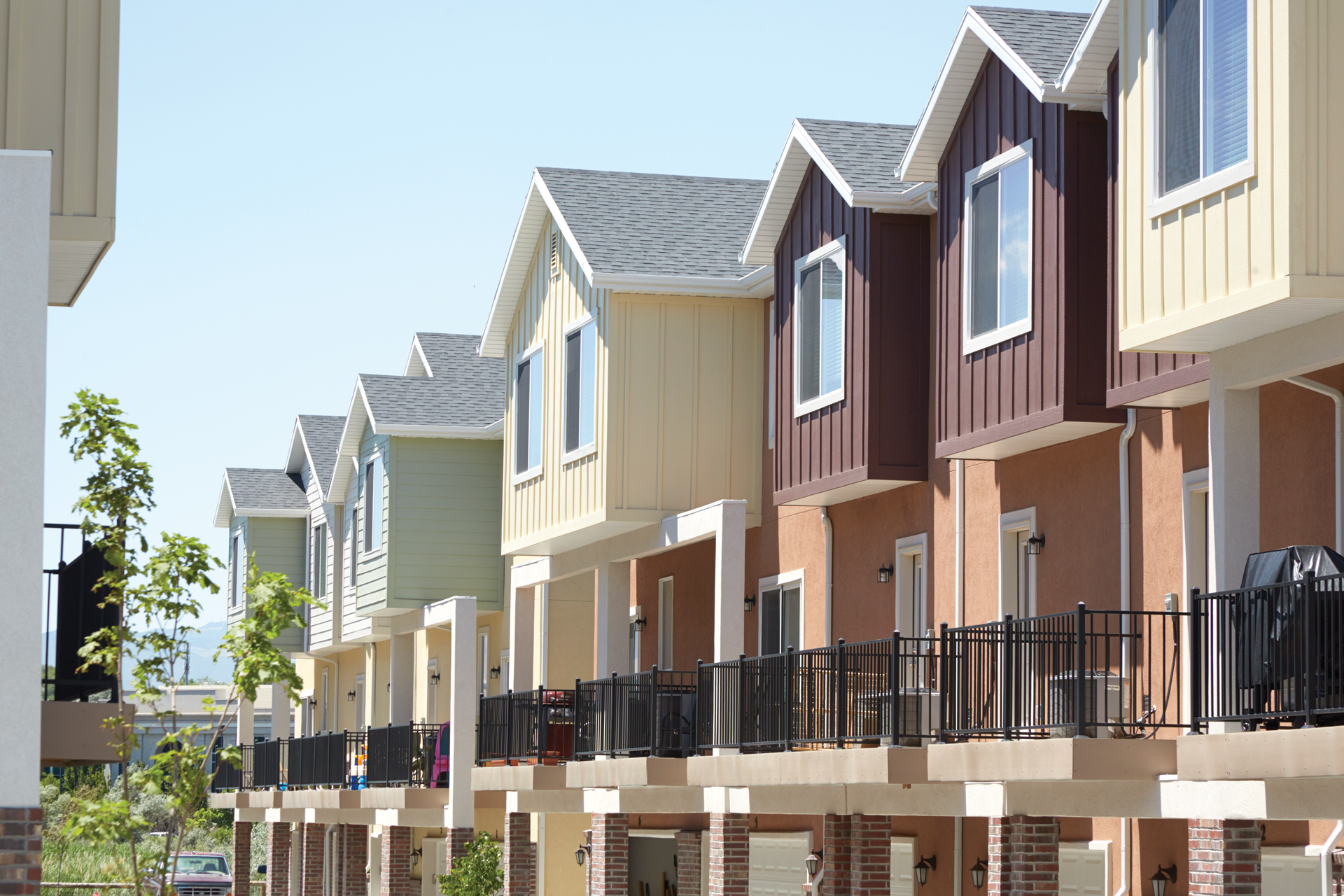 You may also like:
Balcony Railings: Top Questions Answered
Black Steel Rail Panels Have the Classic Look of Wrought Iron
5 Deck Railing Ideas to Inspire You