A well-built deck frame not only helps the rest of the outdoor home improvement project go smoothly, but it is also the first step to a safe deck. When homeowners choose to build their own decks, it can be difficult to know exactly how much framing material will be needed to complete the project.
Some locations require a detailed drawing to be submitted when applying for a building permit. These plans can also be used to help homeowners accurately calculate their deck framing. However, it is important that homeowners follow their local building codes and regulations to both better know their deck framing needs and to build a deck that will pass inspection.
Determine the length and width of the deck's perimeter
The first step in calculating deck framing is determining the overall size of the deck. The perimeter dimensions give homeowners the lengths needed for the ledger (the board that attaches to the house) and the joists (rim, outer and deck). Homeowners who are unsure of how big their deck should be can either make it proportional to their home or can consider standard joist sizes. Sizing a deck frame to standard joist lengths will minimize cuts as well as left-over materials.
Once the perimeter size is chosen, homeowners will know the lengths of most of the framing materials. For example, a 12-foot by 16-foot deck will need a 12-foot ledger, a 12-foot rim joist and two 16-foot outer joists.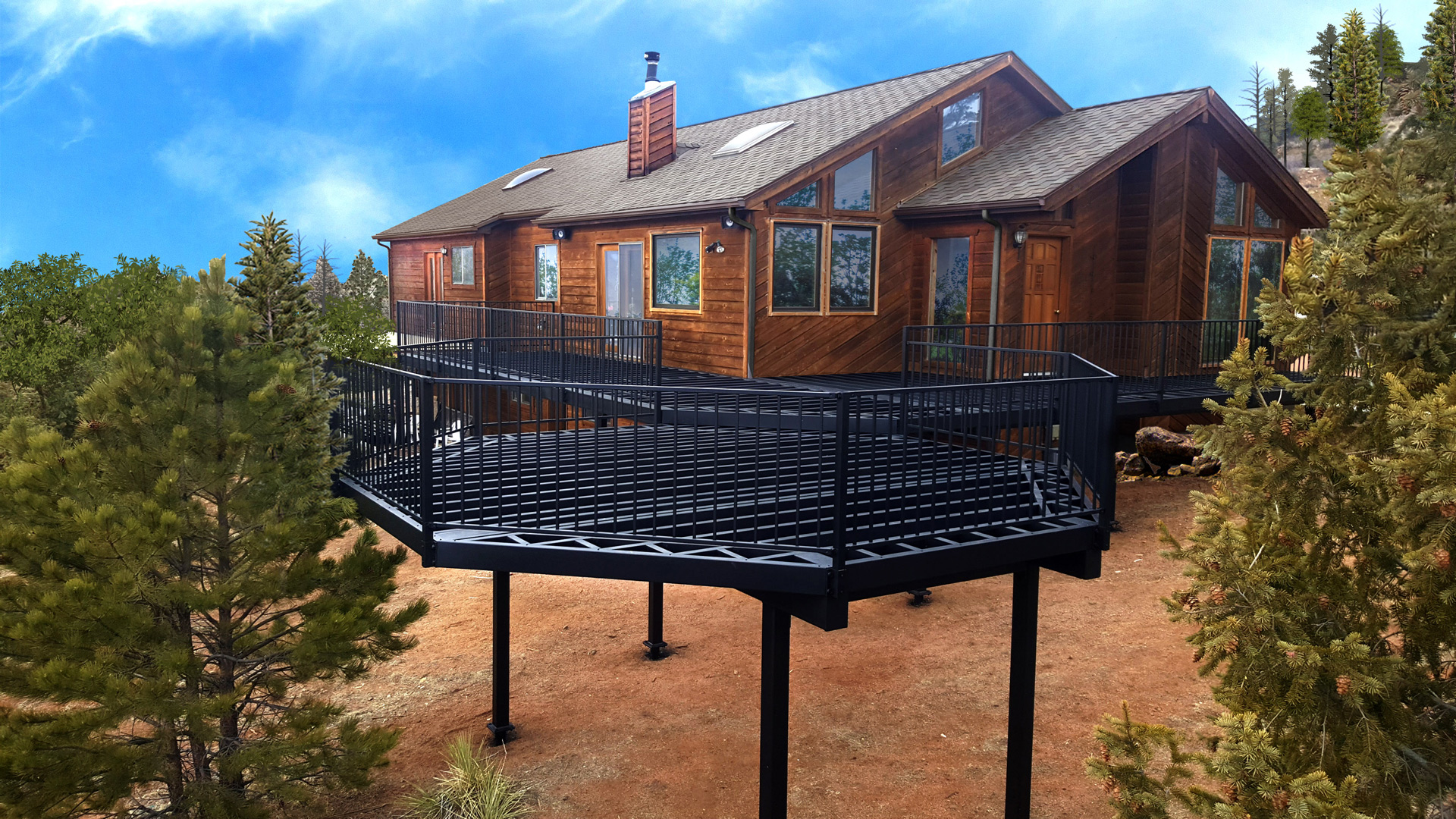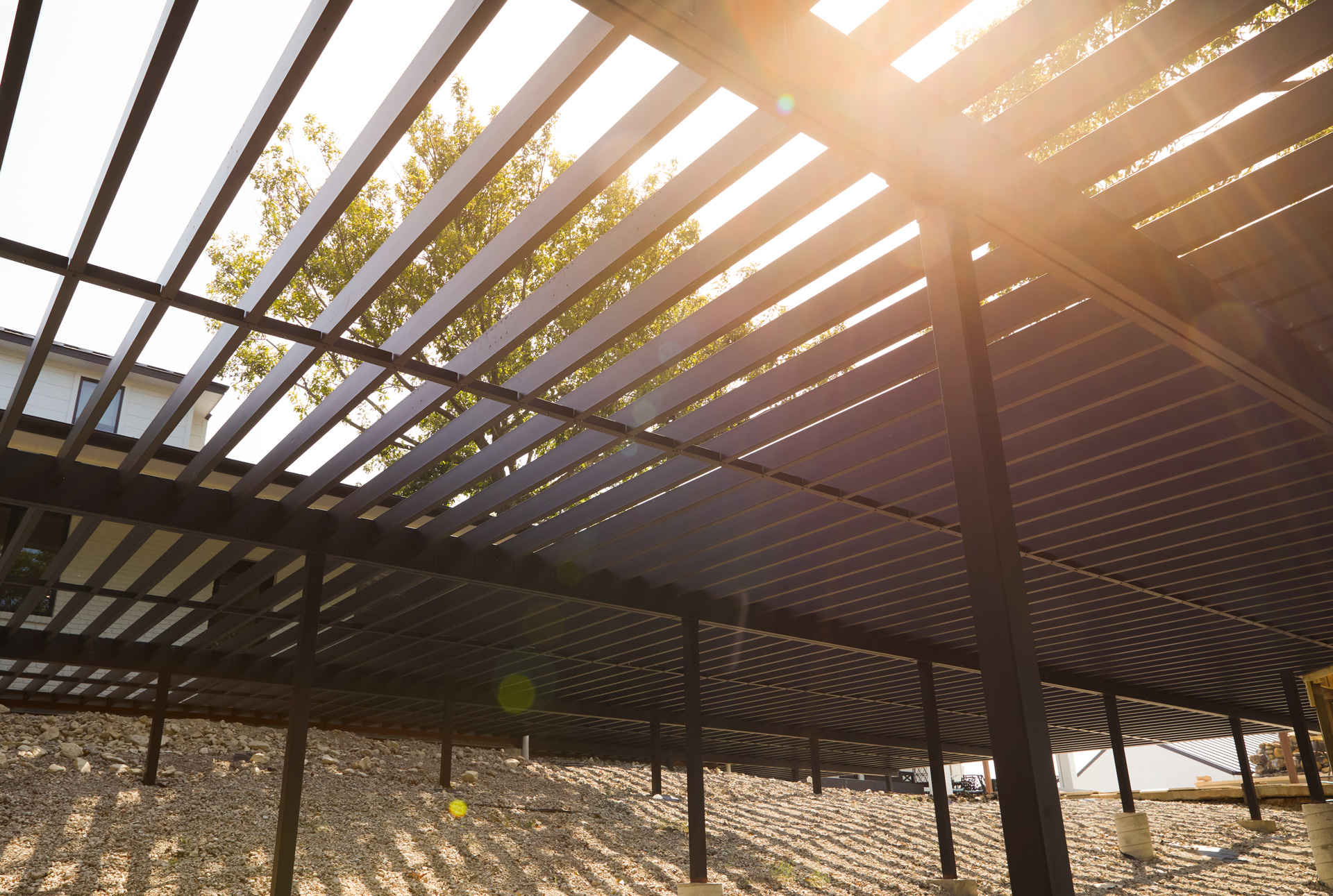 Divide width (in inches) by 16 to find out how many joists are needed
To calculate deck framing materials, homeowners also need to find out how many joists their project needs. Standard spacing between joists can be either 12 or 16 inches on center (OC) depending on the length the joists need to span, so homeowners will need to divide the width of their deck (in inches) by 12 or 16 to determine the number of joists required. In the 12-foot by 16-foot example above, for 16 inch OC joists, a homeowner would multiply 12 feet by 12 (144 inches) and divide by 16 to know they need eight 16-foot joists—keeping in mind the width of the joists add up.
However, select steel framing systems come with pre-punched ledgers at 12 and 16 inches OC to simplify this step by sidestepping the calculations needed otherwise.
Calculate number of posts
Any deck that's elevated off the ground needs posts to support it. Calculating the exact number of posts your deck needs is important to make sure a deck doesn't sag, but the material of a deck's frame can affect how many posts a homeowner needs. For instance, traditional wooden deck frames require footings be spaced no more than eight feet apart, though some contractors choose to install posts every four feet for a completely rigid frame.
On the other hand, steel allows for greater free spans between supports, sometimes up to 20 feet. Greater spans between supports reduces the number of footers needed for a deck—saving time, money and hassle that go into digging and pouring footers. It also means homeowners can reduce the amount of material they need without sacrificing the strength of their deck's frame. Alternatively, they can use the same spacing practices for a stronger deck—one that can handle the extra weight of an outdoor kitchen.
For a steel deck frame, the 12-foot by 16-foot example would need three posts with a single beam and only two with a double beam.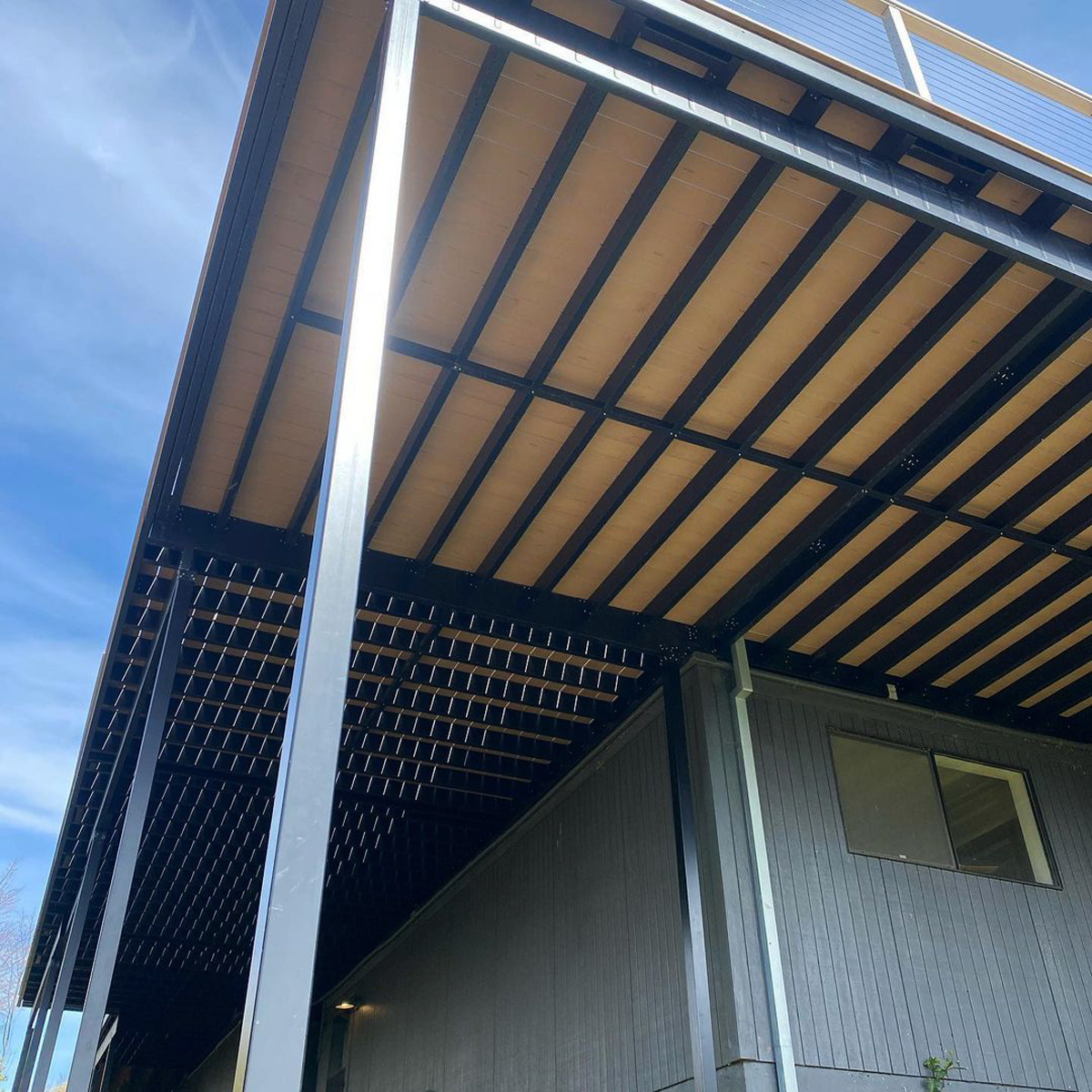 Don't forget the stairs
Finally, elevated decks often need stairs and stair frames, which should be a part of calculating a deck frame. The height of the deck and the desired rise over run (the ratio of step height to depth) determines the amount of material needed. International Building Code (IBC) states stair rise should be between four and 7.75 inches while the run should be a minimum of 10 inches. For a deck elevated 36 inches with a rise over run of 6/12 (rises six inches every foot), the stair frame would need to be 72 inches long and need six steps to flush mount.
Since they require precise measurements, cuts and multiple tools, deck stairs can be frustrating for a homeowner to build. However, with adjustable brackets and stair trays, a steel stair framing system from Fortress Building Products sidelines these difficulties to simplify construction. Further helping homeowners during the deck building process, Fortress® developed a stair frame calculator.
Add it all together
After determining all these measurements, homeowners can add up the totals to know the amount of materials they'll need for their deck frame. While calculating a deck frame may be a little difficult, building a deck shouldn't be. Designed for easy installation and an incredibly long lifespan, wood-alternative decking materials, including steel deck framing, and installation guides from Fortress can help homeowners spend less time building their deck and more time enjoying it.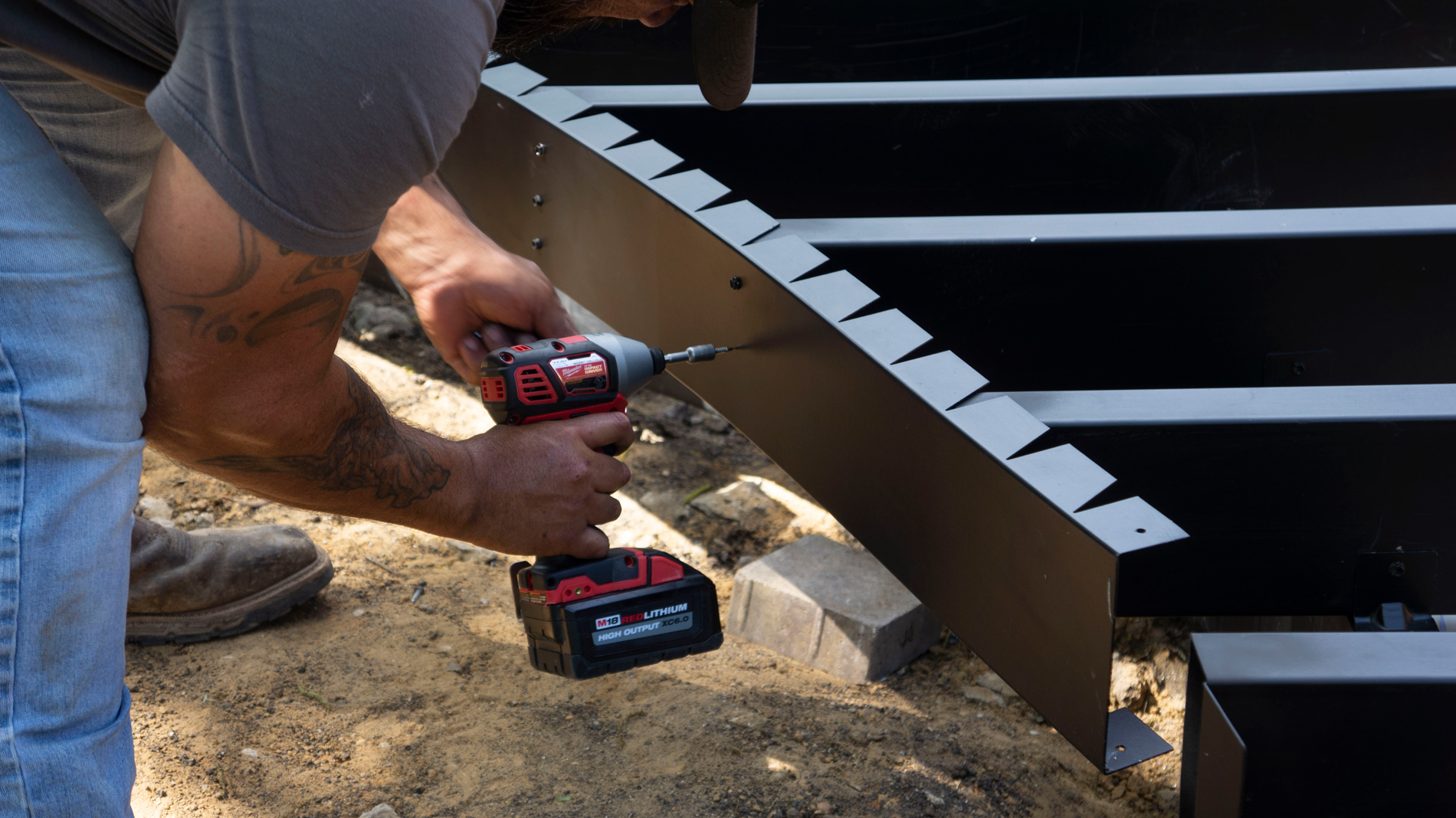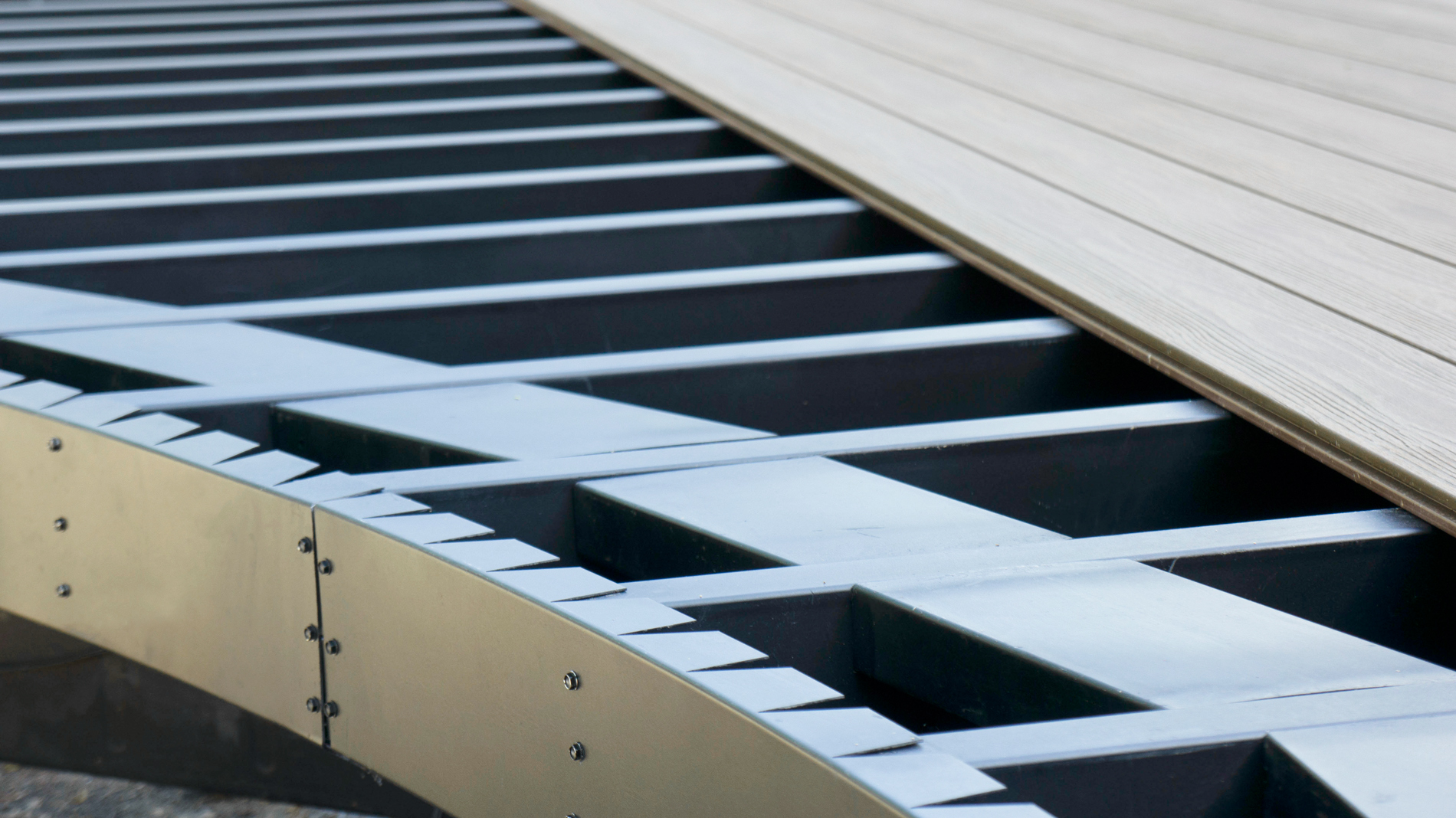 You may also like:
6 Steps to Turn a Deck Idea into a Deck Reality
Is Your Deck Safe? 5 Signs You're Standing on an Unsafe Deck