"The U.S. is Earth's punching bag for nasty weather," reports a contributor to PBS News Hour. "Blame geography for the U.S. getting hit by stronger, costlier, more varied, and more frequent extreme weather. Two oceans, the Gulf of Mexico, the Rocky Mountains, jutting peninsulas like Florida, clashing storm fronts, and the jet stream combine to naturally brew the nastiest of weather."
Our country's location on the world map, combined with the effects of human-induced climate change, means that we're experiencing extreme weather events (like heat waves and powerful storms) at a rate and intensity like never before. These extreme weather events add a layer of complexity to deck construction. Clearly, building a deck that can withstand the wrath of Mother Nature takes some careful planning.
So, what's the key to building a deck with staying power? Choosing the right deck framing material. And for many professional deck builders, steel is the way to go.
Steel framing delivers lasting strength and resistance to the damaging effects of weathering
A smart deck framing material in parts of the country that experience severe weather patterns, steel can provide peace of mind to anyone that may be apprehensive about investing in their outdoor living space because of where they live. With a yield strength approximately 10 times greater than wood, steel profiles can support the ultimate outdoor gathering space, complete with the summer's most sought-after amenities (pizza ovens, comfortable seating and big screen TVs reports Forbes.com).
But strength is only half of the equation when it comes to constructing a deck that can withstand the damaging effects of severe storms. An incredibly durable material, those that frame with steel can ensure the long-term structural integrity of their build. Steel is resistant to most tangible threats, making it possible to sideline issues that wreak havoc on wood frame decks, such as deterioration after long-term exposure to moisture, splitting under hurricane-force winds and warping as a result of extreme changes in temperature. In application, the steel frame profiles will remain straight and true over time. This makes for an enduring, dimensionally stable deck framing solution that keeps the surface boards flat and smooth underfoot.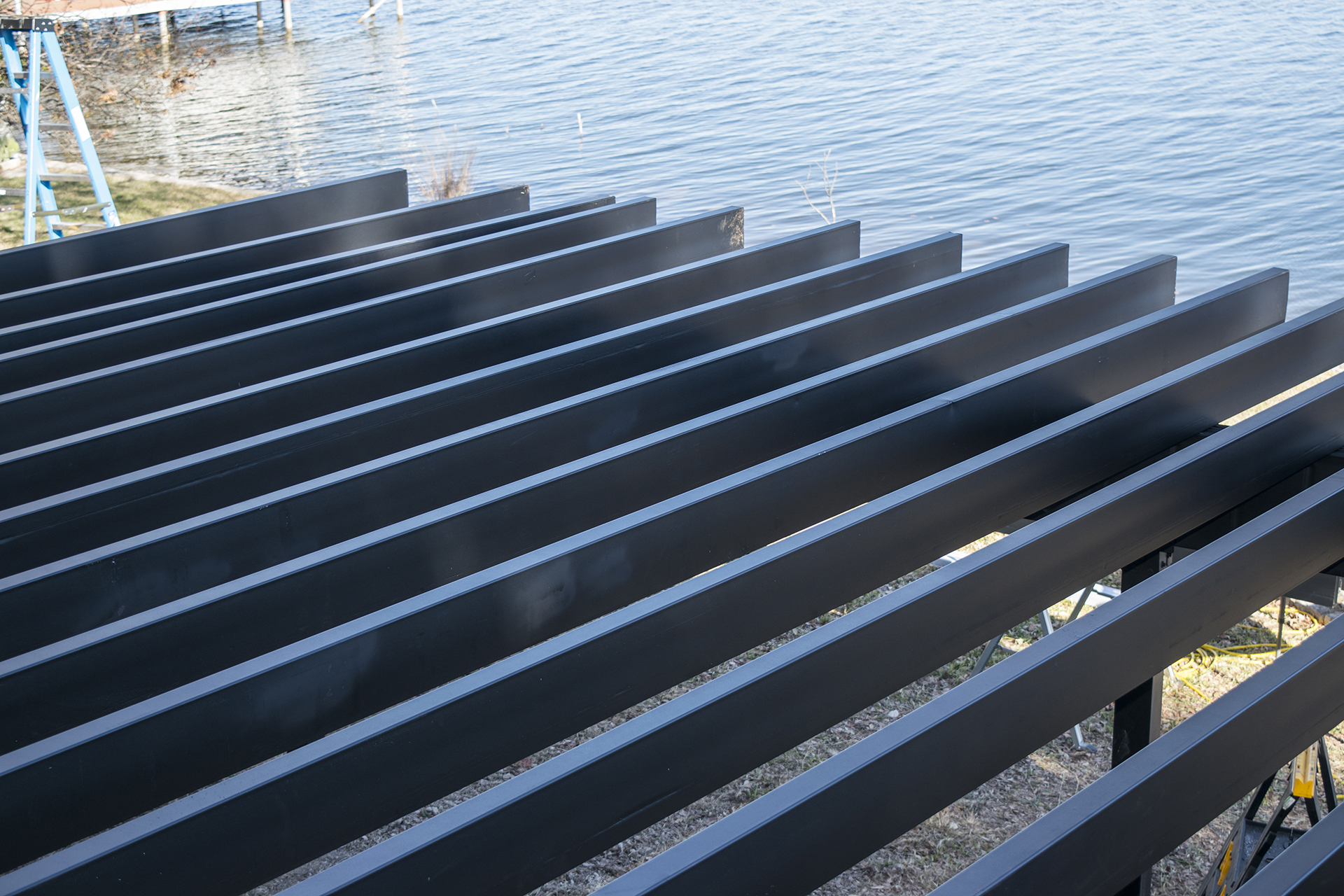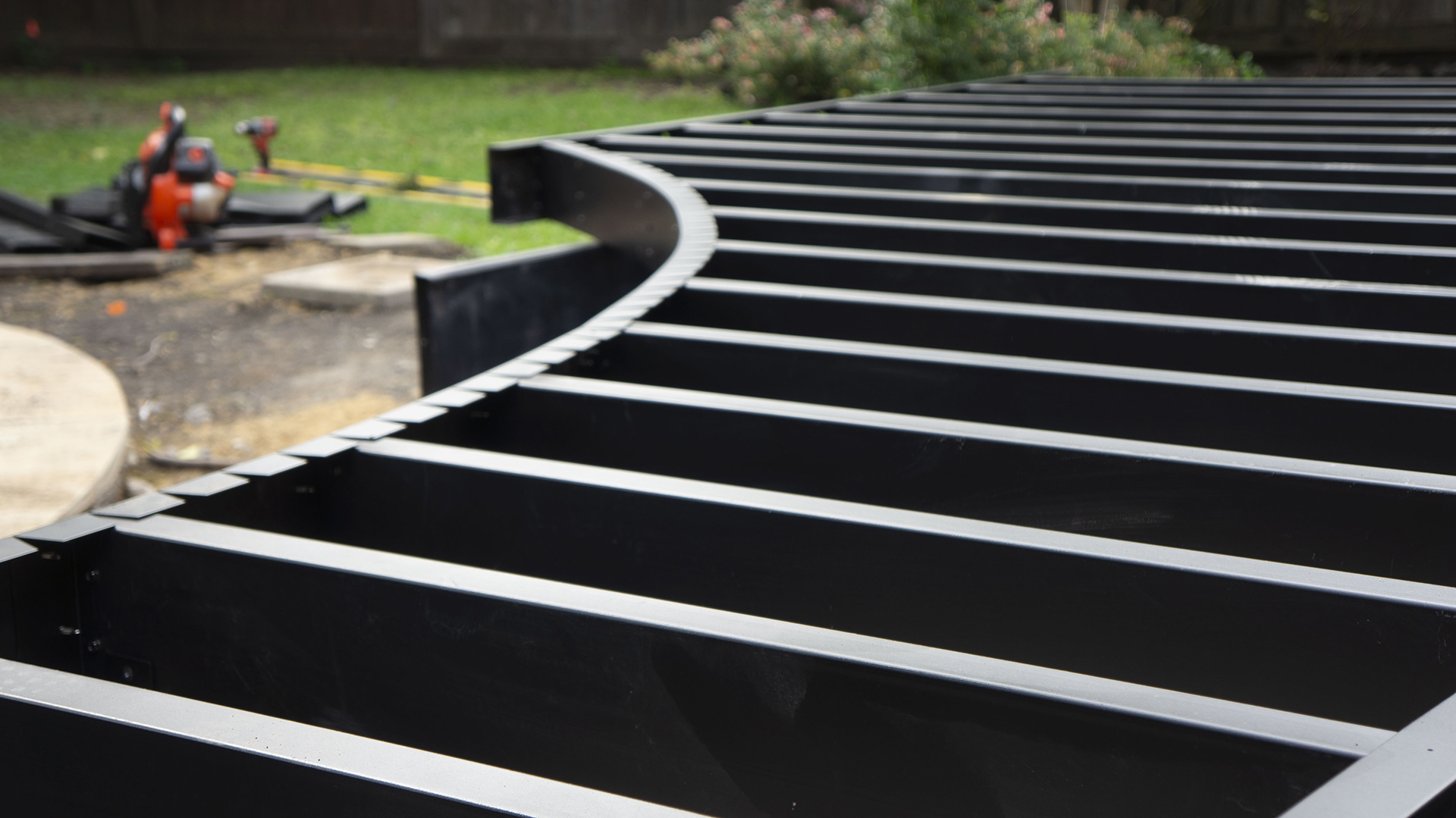 Evolution leverages the performance of steel to provide peace of mind in extreme weather events
To further guarantee the integrity of an outdoor gathering space, professional deck builders and DIY homeowners alike can turn to Evolution from Fortress Building Products. The comprehensive framing system leverages the proven performance capabilities of steel to give staying power to deck builds. No additional tools or special industry knowledge required, the deck framing system includes an intuitive ledger and convenient joist lengths for an installation process that feels just like installing a wood frame.
In direct response to feedback from contractors who already use the industry-leading system, Evolution now features 5.5" x 5.5" posts that are 20 feet in length. This makes it possible to construct a structurally sound multi-level deck with more usable space between the first and second levels of the deck structure. Increasing its safety factor, Evolution received a Class-A Fire Rating through Intertek, indicating superior fire protection in wildfire-prone regions.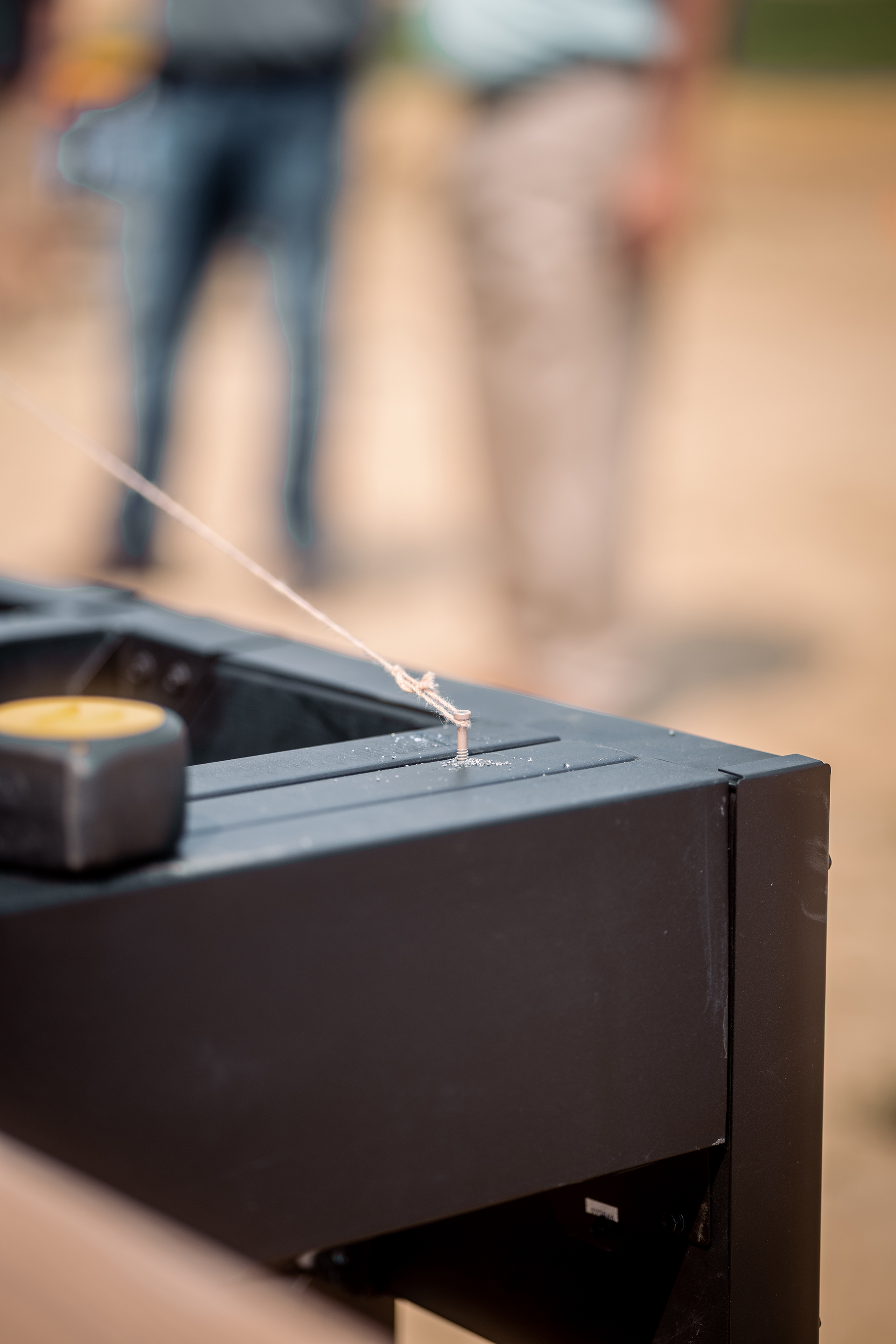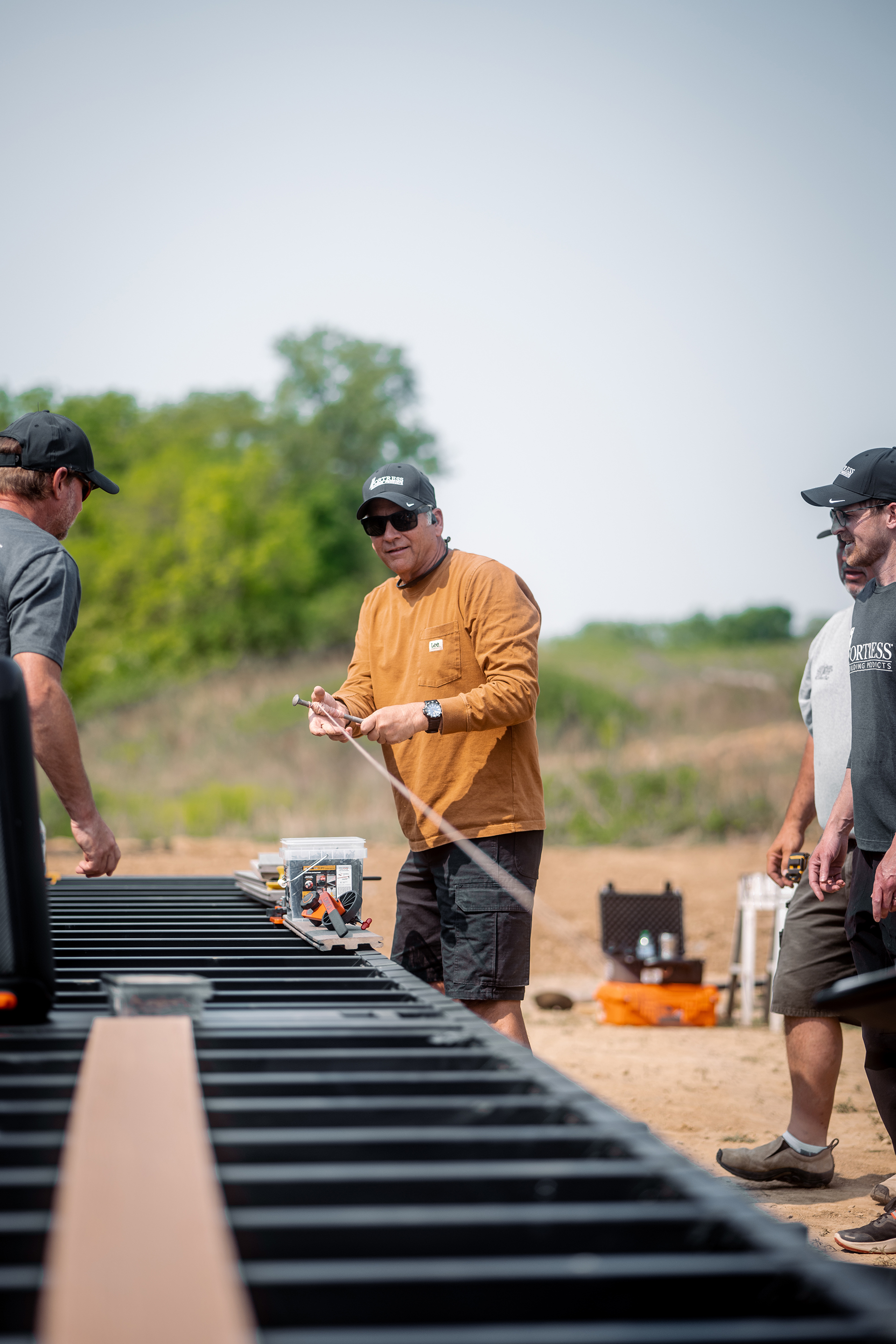 Next steps
Are you a professional deck builder or a DIY homeowner ready to take on Mother Nature? Be prepared for whatever she has in store with Evolution steel deck framing.