Homeowners are continuing to make their outdoor living upgrades a top priority—and with good reason. Outdoor living spaces can serve as a makeshift office for working from home, a space that can safely accommodate get-togethers or a dream oasis to escape the day-to-day. Because homeowners want a space that can do all of these and more, multifunctionality will be one of the key driving forces of outdoor living upgrades in 2022. Additionally, homeowners will continue to look to outdoor living spaces that serve as an extension of their interior spaces, both in terms of design aesthetic and use.
But this begs the question, which upgrades maximize multifunctionality and design versatility to fit a home's unique style? These four outdoor living ideas are sure to help homeowners create their perfect oasis of form and function:
1. Create flexible space with a multifunctional deck
2. Offer a visual connection to the outdoors
3. Extend useable outdoor time with exterior lighting
4. Blend indoor and outdoor spaces with all-purpose features
1. Create a flexible space with a multifunctional deck
The experts at Professional Builder note decks are an increasingly sought-after feature as homeowners seek more flexibility in how they use their outdoor spaces. This outdoor living upgrade allows homeowners a space that can accommodate a variety of functions from outdoor workspaces to open air kitchens—all within WiFi range. Further, today's robust range of decking materials makes it easier than ever to create customizable outdoor living spaces that match almost any design aesthetic.
Alternative decking materials like capped bamboo-PVC composites can now emulate the richness and beauty of wood all without the propensity to rot and deteriorate. New techniques like dual embossing, for example, reveal a more realistic grain pattern. And some boards are even reinforced with an added layer of UV protection to prevent fading or discoloring. So, whether homeowners are looking to create a kick-back space with mixed-materials or extend the look of tropical hardwood flooring outdoors, they can rest assured their deck will look good and support their lifestyle for years to come.
2. Blend indoor and outdoor spaces with all-purpose features
One way homeowners are extending their interior spaces is by blurring the lines between inside and outside. This can happen through outdoor kitchens, gardens on decks and outdoor furniture as comfy as a sofa. This trend might explain why Architectural Digest deemed pergolas to be the top garden upgrade in 2021.
These backyard features add functional variety to any outdoor living space. They can be used as places to gather with loved ones or a means to provide a little shade during the height of the day. Like with decking and fencing, homeowners are looking for pergolas that are tough, low-maintenance and customizable to fit a wide range of design aesthetics. Steel pergolas have all these qualities, and they are easy-to-install.
3. Offer a visual connection to the outdoors
While multifunctional spaces are becoming top trends in outdoor living, many homeowners are also looking to preserve a visual connection to the outdoors. In fact, a connection to nature was predicted to be the largest consideration in home design after cost. In 2022, backyard features that work with a landscape rather than against it will ensure the "outdoor" in outdoor living space stays prominent even when upgrades extend the home's interior outward.
One way to preserve a visual connection to the outdoors is with minimalistic fencing. Stronger and more durable option than wood, ornamental steel and aluminum fencing systems provide sleek lines that fade into the background, allowing gardens, trees and distant views to take center stage. Further, with integrated and rackable designs, these fencing systems can follow sloping or uneven terrain without losing a sweeping and continuous fence line, further accentuating the natural features inside and outside the property line.
4. Extend useable outdoor time with exterior lighting
Exterior lighting gained popularity well before stay-at-home orders had do-it-yourselfers jumping on outdoor living space upgrades. Expertly placed exterior lighting can add a welcoming ambiance to a deck after the sun goes down and a much needed reprieve from backlit screens.
A homeowner can install railing post cap lights to define a deck's perimeter and provide enough light to keep conversation flowing into the night. Alternatively, LED lighting installed close to the base of posts and on deck stairs can illuminate tripping hazards while creating a soft glow. With lighting options for post caps, stairs, railing posts and more, homeowners can mix and match for a lighting solution that is only limited by their imagination.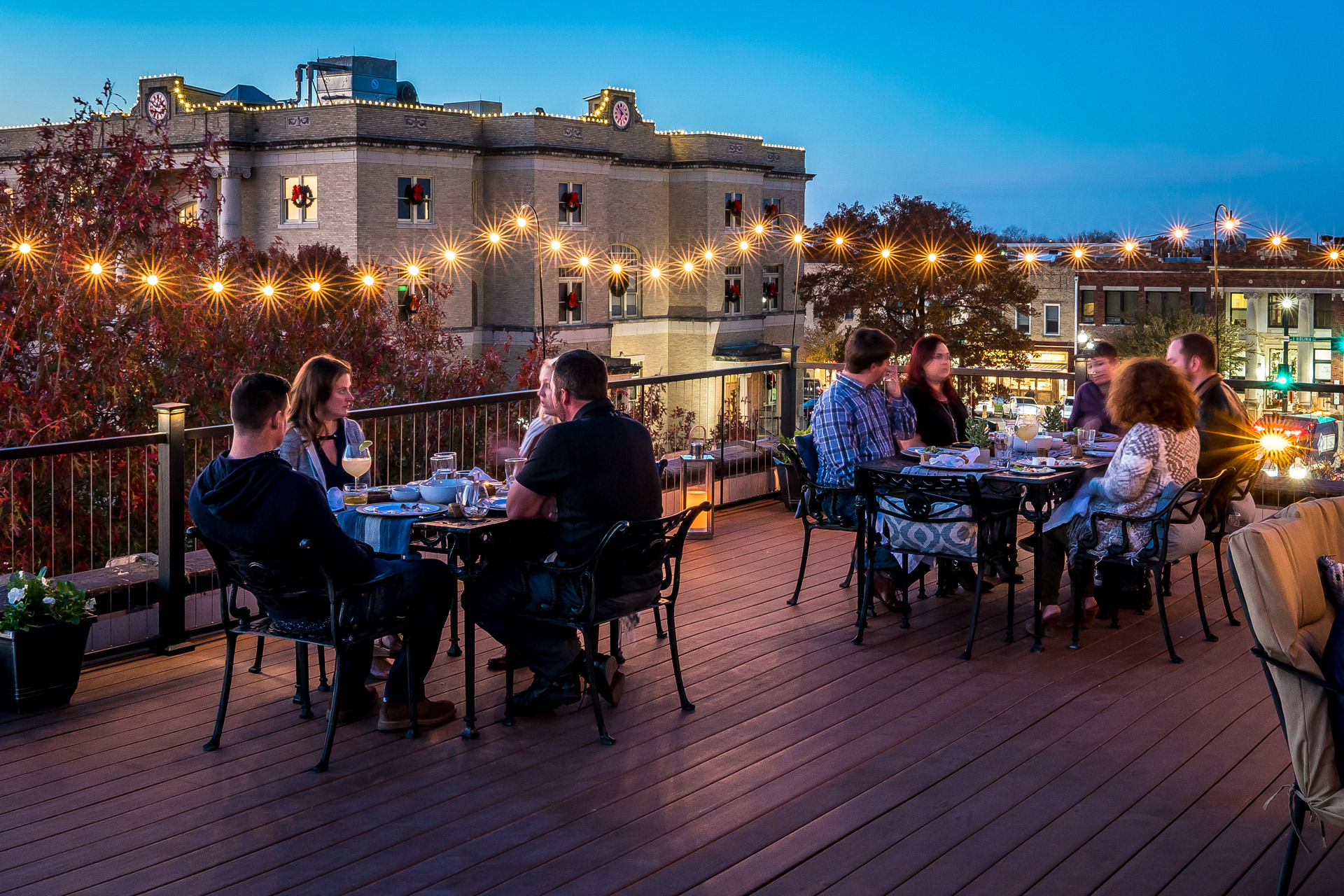 Looking to the future of outdoor living
In 2022, homeowners should focus on creating spaces that are multifunctional extensions of the home's interior design aesthetic. These four outdoor living ideas satisfy both of these driving forces. Because industry-leading manufacturers like Fortress Building Products offer complete and durable outdoor living solutions that are as customizable as they are beautiful and easy-to-install, homeowners can start any of these projects with confidence.
You may also like:
Why are Steel Pergolas so Popular?
3 Tips to Turn Your Deck into a Modern Farmhouse Inspired Outdoor Retreat