Pergolas have never been a more popular outdoor living upgrade. But some homeowners (particularly those in climates with four distinct seasons) may feel hesitant to own a traditional wood pergola. After all, it's a big purchase. And why invest in an outdoor structure that's not going to last?
The experts at Luxury Pools + Outdoor Living magazine are seeing a major shift in homeowner priorities and purchasing decisions, reporting, "Instead of wood, which needs constant maintenance and will eventually deteriorate, homeowners and designers are shifting toward materials that can withstand the elements and last decades."
Steel is one such wood-alternative material that can serve up lasting performance and style in nearly any type of climate for year-round enjoyment. We are here for it.
Weatherability of steel means that it can with resist effects of year-round exposure to the elements
Incredibly durable, steel pergolas can sidestep any issues associated with moisture absorption, one of the most common reasons a pergola made out of wood will twist, rot and deteriorate (like the experts alluded to above). Its ability to resist the damaging effects of weathering means that a steel pergola can continue to stand strong year after year, even after year-round exposure to the elements. What's more, its premium weatherability directly relates to its low maintenance appeal. This means that homeowners who choose to incorporate a steel pergola into their outdoor space can create a year-round, open-air "room" that requires minimal upkeep.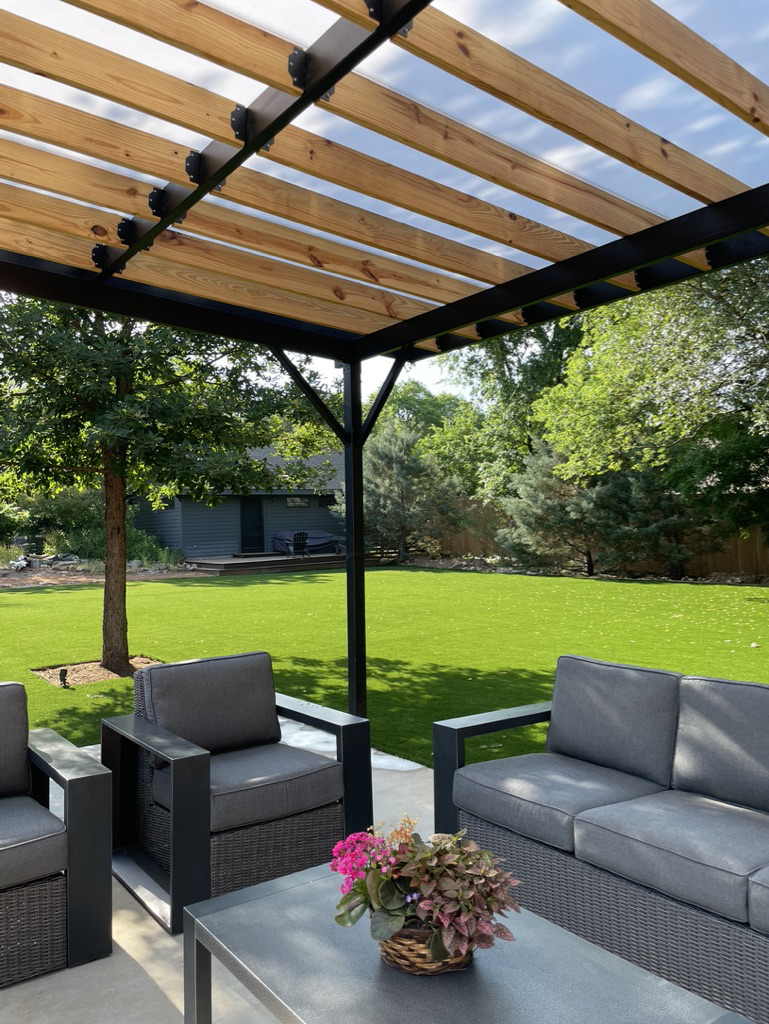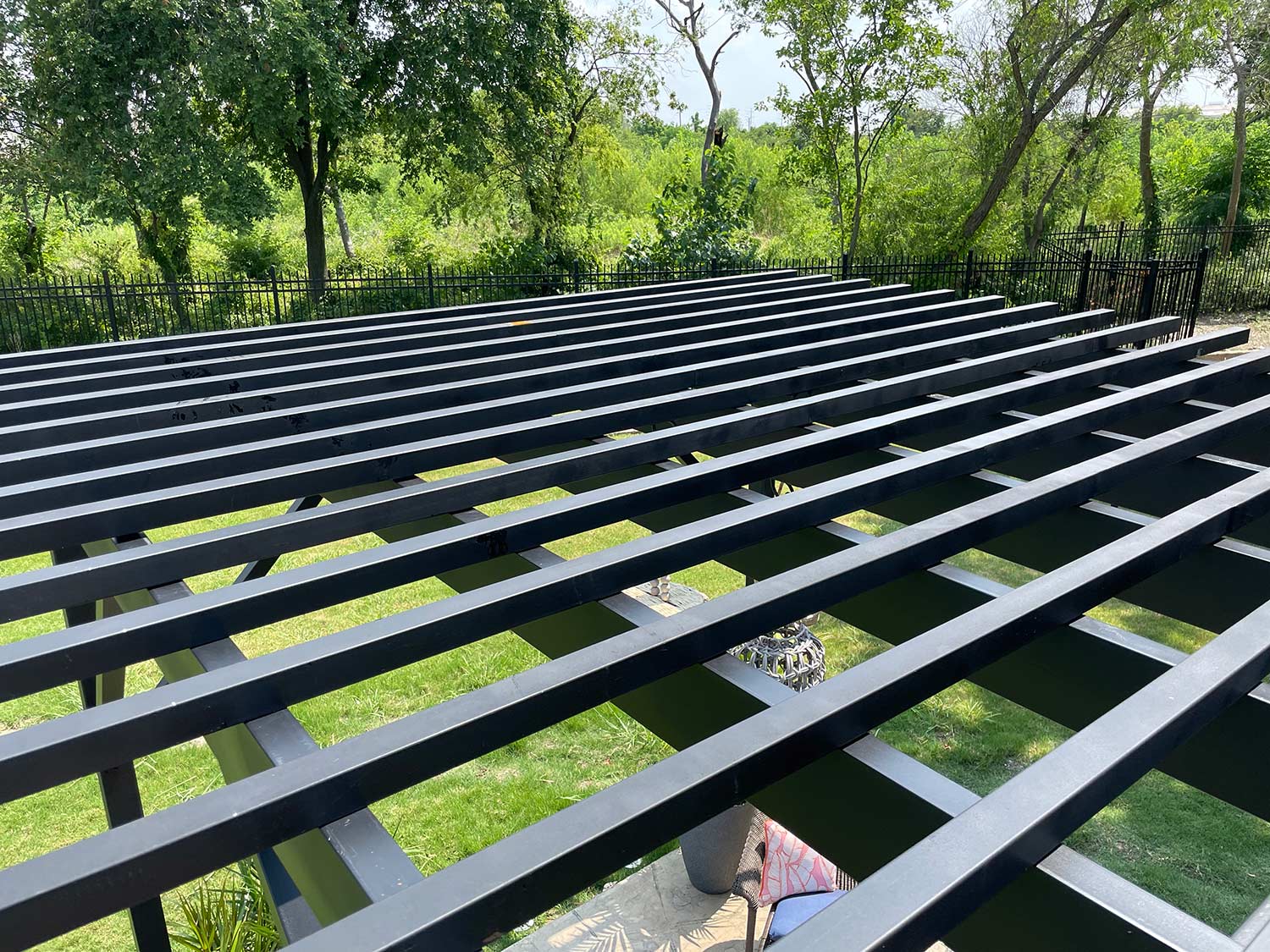 Easily customizable steel pergolas provide enhanced functionality for year-round use
Steel pergolas, which bring enhanced functionality to outdoor spaces in nearly any climate, are versatile and easily customizable. Their customization capabilities make it easy for homeowners to extend their usable square footage outdoors, creating a designated space for family and friends to enjoy any time of the year. For instance:
Steel pergolas can vary in size and height to accommodate different purposes and outdoor activities. Plus, they are typically freestanding, which means they can be incorporated into almost any existing layout and across any type of outdoor surface.
A steel pergola's rafters, purlins and beams are hollow, which provides a natural space to hide wires. This means that homeowners can incorporate outdoor televisions, permanent lighting fixtures, heaters and fans to extend the usability of their outdoor space to four seasons.
Although steel pergolas sport uncovered rafters and four open sides, homeowners can easily increase the amount of shade and privacy these structures provide by hanging outdoor curtains or privacy screens for year-round comfort.
Steel pergolas make it easy to create custom outdoor spaces designed for four seasons
Feeling inspired to maximize your home's potential with a year-round outdoor living space? We've got you covered (literally and figuratively). Find the perfect steel pergola for your home on our product page. For more design inspiration, check us out on Instagram at @fortressbldgproducts and see how customers from coast to coast are using steel pergolas from Fortress Building Products to create a custom outdoor room that is functional, beautiful and easy to maintain.